Greek Parliament Pushes Through More Unpopular Austerity Measures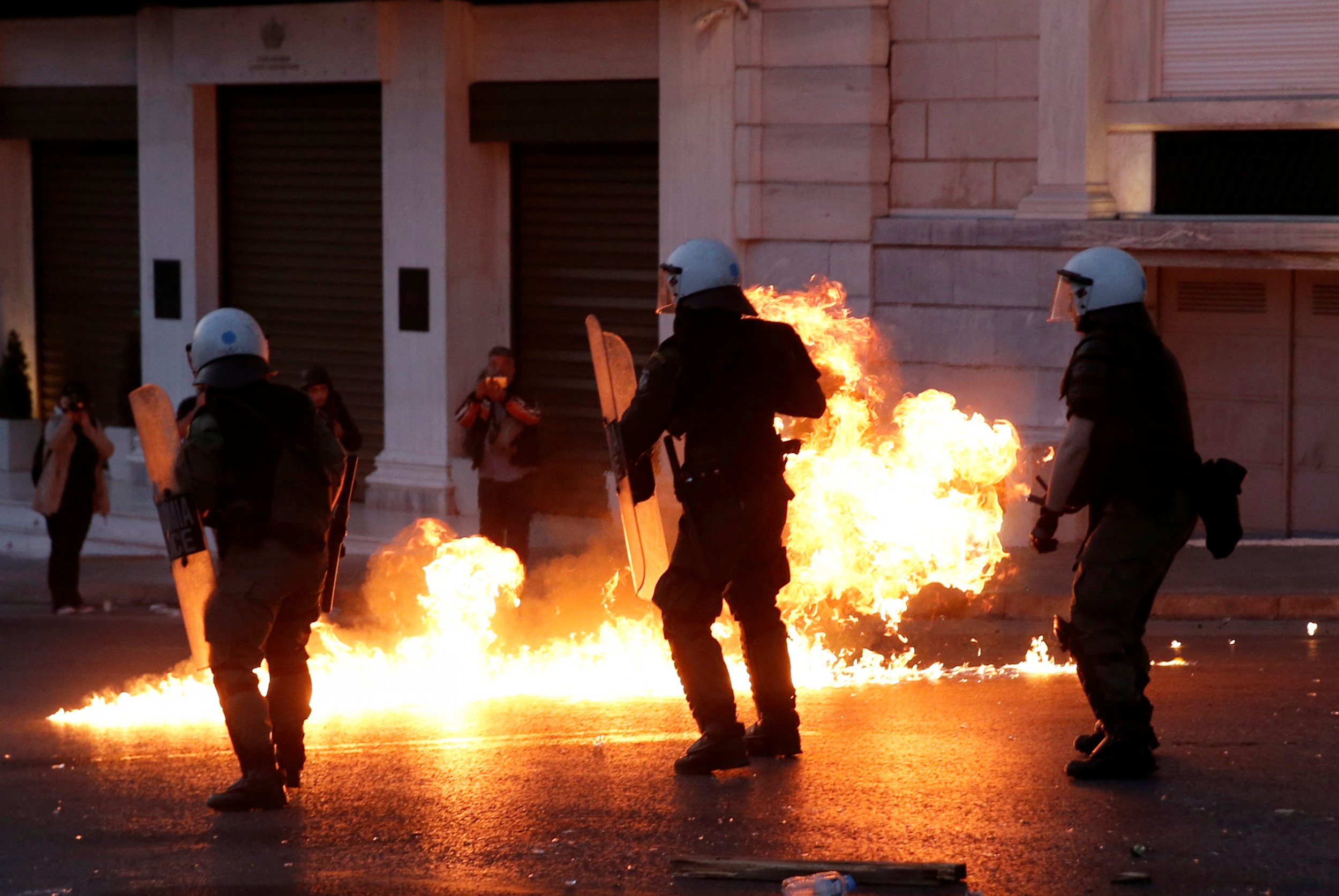 Greek Prime Minister Alexis Tsipras has been forced once again to defend a decision by the country's parliament to approve pension and tax reforms.
The changes, which are unpopular with many in Greece, are necessary to unlock more bailout funds from the country's international creditors.
Ahead of the parliamentary vote, anti-austerity protesters lobbed petrol bombs at police, who returned fire with tear gas, the BBC reports. Trade unions have said that Greece cannot endure more cuts and taxes.
Tsipras, however, maintained that the pension reforms have social justice at their core. He added that only 7.5 percent of recipients would see a reduction in their pensions.
As part of the reforms, the government will merge several pension funds, raise social security contributions and increase taxes on people on medium to high incomes. Parliament took two days to pass the measures, while public sector workers staged a three-day general strike.
Eurozone finance ministers are meeting Monday to address debt relief measures for Greece. The country is due to make its next repayment to the International Monetary Fund (IMF) and European Central Bank in July, and the EU is anxious to prevent a default.
The IMF and other European partners want Greece to generate $4.56 billion in further austerity savings to serve as a contingency in case Greece misses future repayments.