Greek Crisis Has Seen a Rise in Suicides and Depression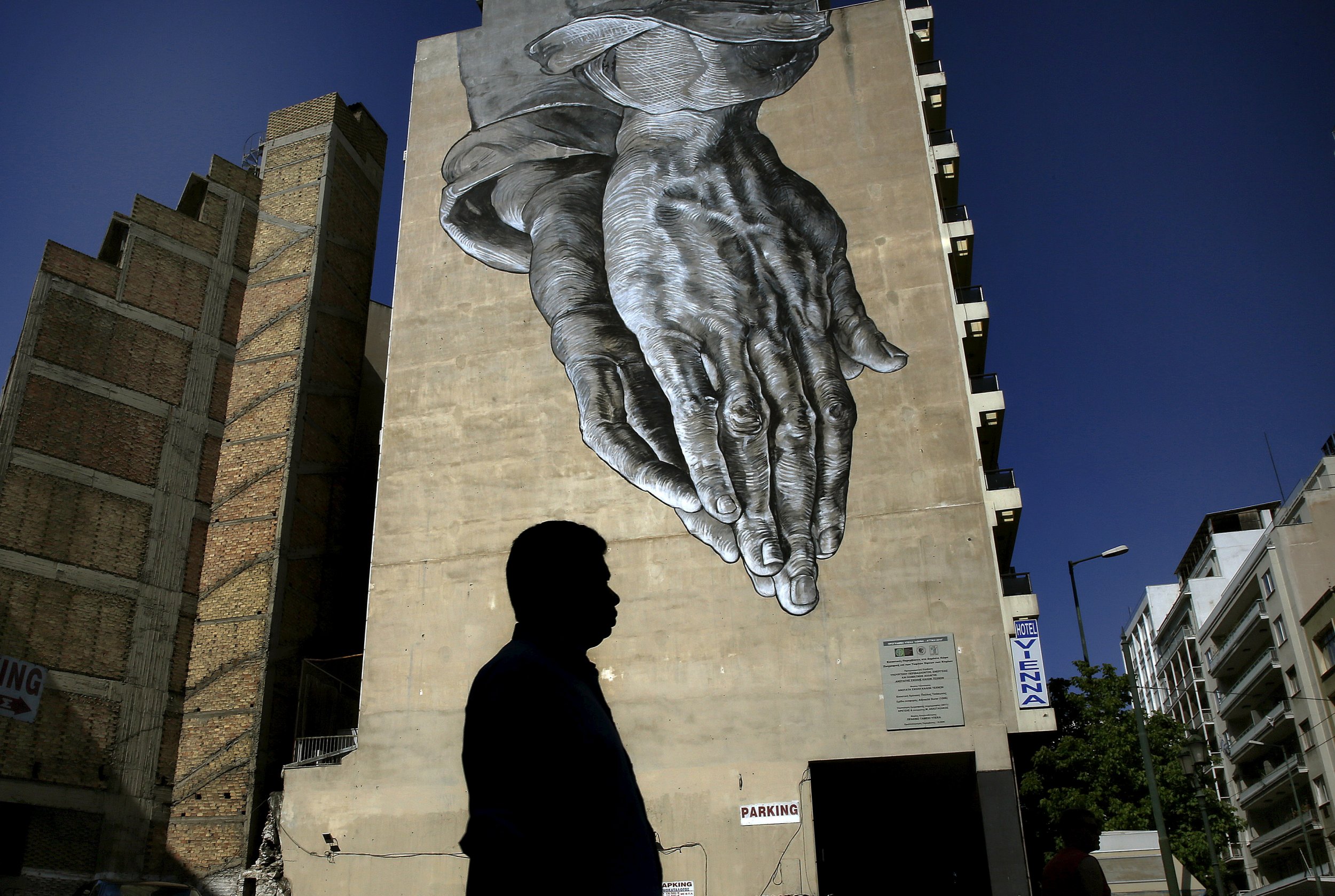 Valia Gkeka has been one of the lucky ones over the past few years. Unlike many in Greece, the 36-year-old lawyer has managed to keep her job and avoid moving in with her parents, and she says that makes her feel guilty. But she has still felt the chaos of the crisis acutely. "I don't feel as autonomous. I don't feel like I really have control over my life," she says. "There is an expression we use a lot today: 'Where is the bottom of the barrel?' Because it seems that we're falling, falling and falling, and we're not able to stop."
As the country tumbles out of a long weekend of knife-edge negotiations and into a daunting period of political uncertainty and more harsh austerity measures now that Greece has a deal for a new bailout, the toll of recent events is written clearly on the faces of many people here. Besides the massive humanitarian and economic costs incurred by five years of recession and austerity, the emotional impact of the crisis has also been steadily chipping away at this country that prides itself on its never-say-die resiliency.
New research using official statistics shows a 35 percent jump in the suicide rate during the first two years of austerity programs, with researchers linking every percentage point in additional unemployment to an incremental increase in the suicide rate among working-age men. Reported depression rates also have increased from 3.3 to 8.2 percent between 2008 and 2011.
As spirits have fallen, so has funding and access to health care. Health care spending has fallen from 9.3 percent of GDP in 2012 (around the Organization for Economic Co-Operation and Development average) to 5 percent today. As many as 2.5 million people lack health insurance today, and some 800,000 are estimated to lack unemployment benefits and the means to access health care.
Emergency rooms have helped to absorb some of the overflow from primary care facilities. According to a 2014 joint study by the European Commission and two Greek universities, ERs have seen as much as a 35 percent rise in visits, including a notable increase in people seeking treatment for anxiety issues.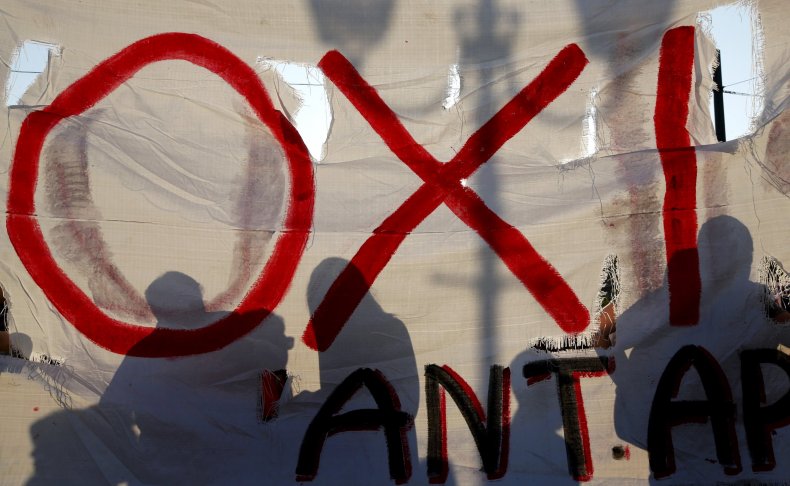 At the University of Athens, a group of researchers is trying to quantify more precisely the psychological impact of the crisis. Since 2011, Bettina Davou, professor of psychology, and Nicolas Demertzis, professor of political communication, have been studying the emotional state of Greeks. Their most recent findings, which they plan to publish in English in the fall, align with the mass expressions of frustration and confusion that have bubbled to the surface so publicly in recent days.
One of the researchers' projects looked at how images of the crisis affected feelings of hopelessness and political efficacy. A group of 80 people were shown images of crisis-affected Athens—the homeless, people sifting through trash for food. A control group was shown neutral images of pre-crisis Athens, such as people shopping or drinking coffee. Across the board, including the control group, participants recorded levels of hopelessness higher than most other countries (using the Beck's Hopelessness Scale), and the experimental group reported increased levels of hopelessness.
"Everyone is hopeless in Greece," says Davou, speaking in a phone interview recently.
Davou and her team also conducted in-depth interviews with Greeks across a wide range of age, income and employment categories. While they are still finalizing results, she says they have found a recurring sentiment of helplessness.
"There is an increasing belief that Greek political parties are unable to influence or change the situation," Davou says in an email. This was especially prevalent among those aged 25 to 44 who researchers found were "ideologically confused."
"They distrust politics and state institutions and take for granted the fact that they live in a corrupted country," she says of that age group.
Among those most directly affected by the crisis (for example, those who lost their job), Davou points to signs of emotional trauma, reported as emotional numbing or defense mechanisms such as "denial, confusion of thought and identity, and immobilization." She also cites anger and "the feeling that we are being played with, experimented with," as recurring themes.
Thanassis Dimitriou, a 34-year-old mechanical engineer with an MBA who has spent two and a half of the last five years unemployed, expressed similar feelings in a recent phone interview. He was recently cut to part time (and half pay) at the mechanical manufacturing company where he works. During his periods of unemployment, he says he was surprised by the intensity of the anger he felt. "Whatever was promised to you was a lie," says Dimitriou. "I was raised to believe that if you work hard and be honest, etc., you will be rewarded at some point. But that is not true."
As Greeks get set to swallow another round of tough austerity measures following Monday's eleventh-hour deal to keep the country in the eurozone, the everyday psychological uncertainty of living in a failing economy will be with Greeks for some time to come.
"I wish I could have more confidence about creating my own family," says Gkeka, the lawyer. "This is the worst part for me. That I'm not able to satisfy this very fundamental need of setting some foundations for the rest of my life."