Greek Jews Seek €20m From Germany for Death Camp Train Fares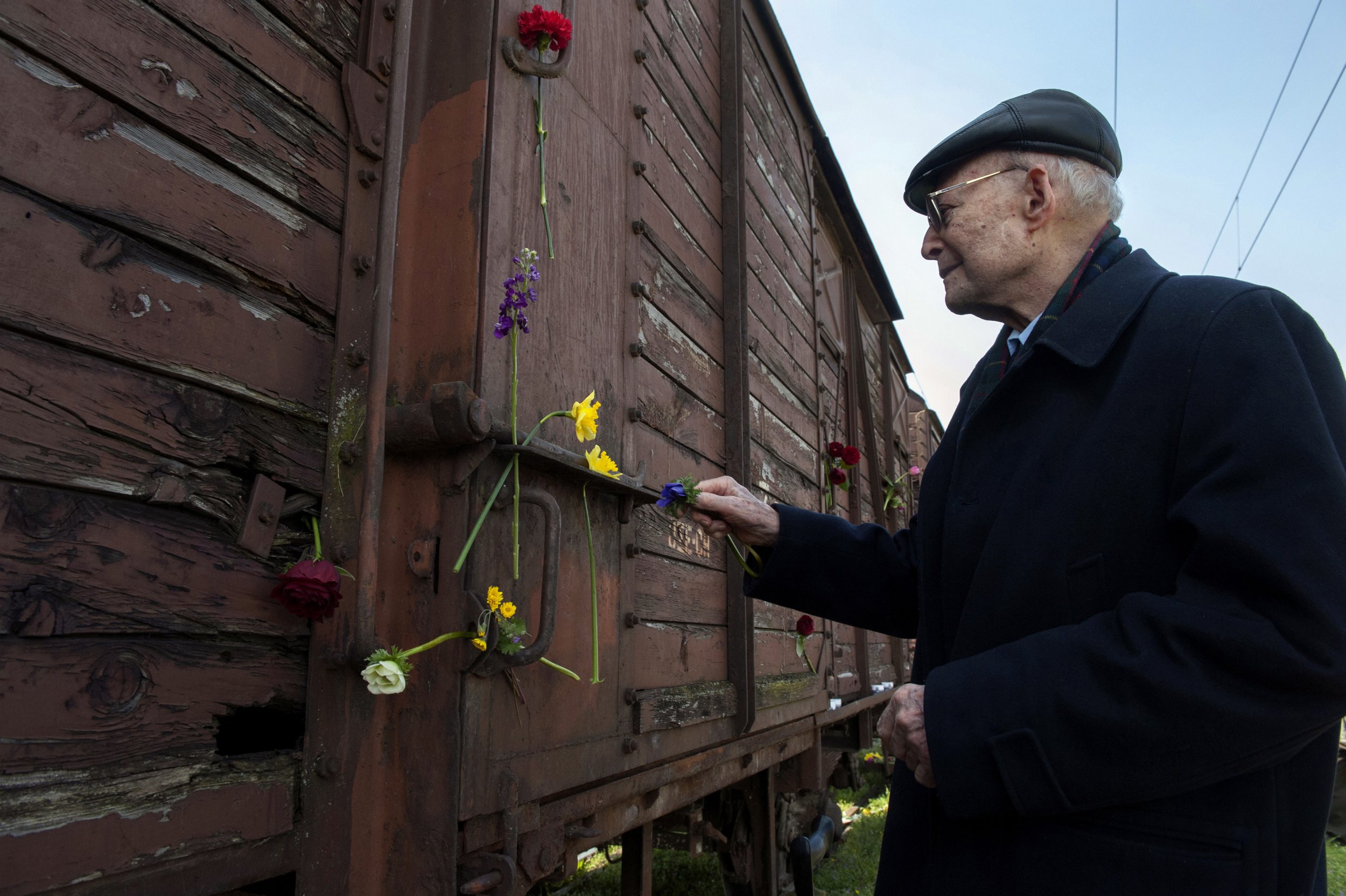 The leader of a Greek Jewish community is hoping to finance a €20 million Holocaust memorial project by claiming compensation from Germany for Nazi atrocities committed during the second world war.
David Saltiel, president of the Jewish Community of Thessaloniki, says the money is due after Greek Jews were forced to pay their own train fare as they were sent by rail to Nazi death camps in Poland in 1943.
Almost 60,000 Jews were forcibly deported from Greece during the German occupation. The total cost of the train fares came to more than two million Reichsmark, equivalent to around €25 million today.
"We think it's a big opportunity that if the German government decides they want to help, it would be a very good coincidence that this money goes for this purpose," says Saltiel.
The memorial project will include a Holocaust memorial monument, an educational facility and a human rights centre. Saltiel says that a site of 15,000m² has already been secured and the memorial will be built on the site of the train station from which Jews were sent to their death during the war.
"We think this is the right place to erect this monument and educational centre for the Balkans, for Europe and for everybody to study and understand what happened during the Holocaust," he says.
The Jews in Thessaloniki were almost completely wiped out by the German occupation of Greece. Saltiel says that 50,000 Jews, or 98% of the city's Jewish population was decimated by the occupation, which lasted for three years from 1941 until 1944. Overall, 300,000 Greek citizens starved to death during the occupation and 130,000 were executed in reprisals.
The Jewish Community of Thessaloniki has obtained seven cheques from the Bank of Greece archives, which detail the payment of more than one billion drachmas between November 1942 and January 1943. The cheques bear the signatures of Max Merten, who headed up the Nazis' economic administration in Thessaloniki and who was sentenced to 25 years prison by a Greek court in 1959.
Saltiel says that the community originally applied for the reparation repayment back in the 1990s but their application was rejected. He now insists the claim has been register with the Greek government and will be included as part of any renegotiation of the reparations resettlement.
"Money cannot bring back our 50,000 to Thessaloniki, it's impossible, but this would be a human act to identify those that were destroyed. I think it's a moral issue that Germany should handle and I think that Germany is very sensitive in these issues and so I think we can find a solution," says Saltiel.
Earlier this month, Greek prime minister Alexis Tsipras told the Greek parliament that Germany should be forced to compensate for the war atrocities, which included the Distomo massacre in 1944, when more than 200 Greek civilians were slaughtered, including women and children. Greek justice minister Nikos Paraskevopoulos also threatened to seize German assets in Greece if reparation payments were not made.
Ahead of a today's meeting between Tsipras and German chancellor Angela Merkel, Saltiel says he has met the Syriza leader and is hopeful that he would bring the issue of Greece's Jewish community to the fore.
"We visited the prime minister, he's a very honest and clean person and he supports the Jewish community. He's against racism and Nazism and all these things. He's somebody that is fighting for Greece," he says.