Greek PM Tsipras Holds IMF 'Criminally Responsible' for Debt Crisis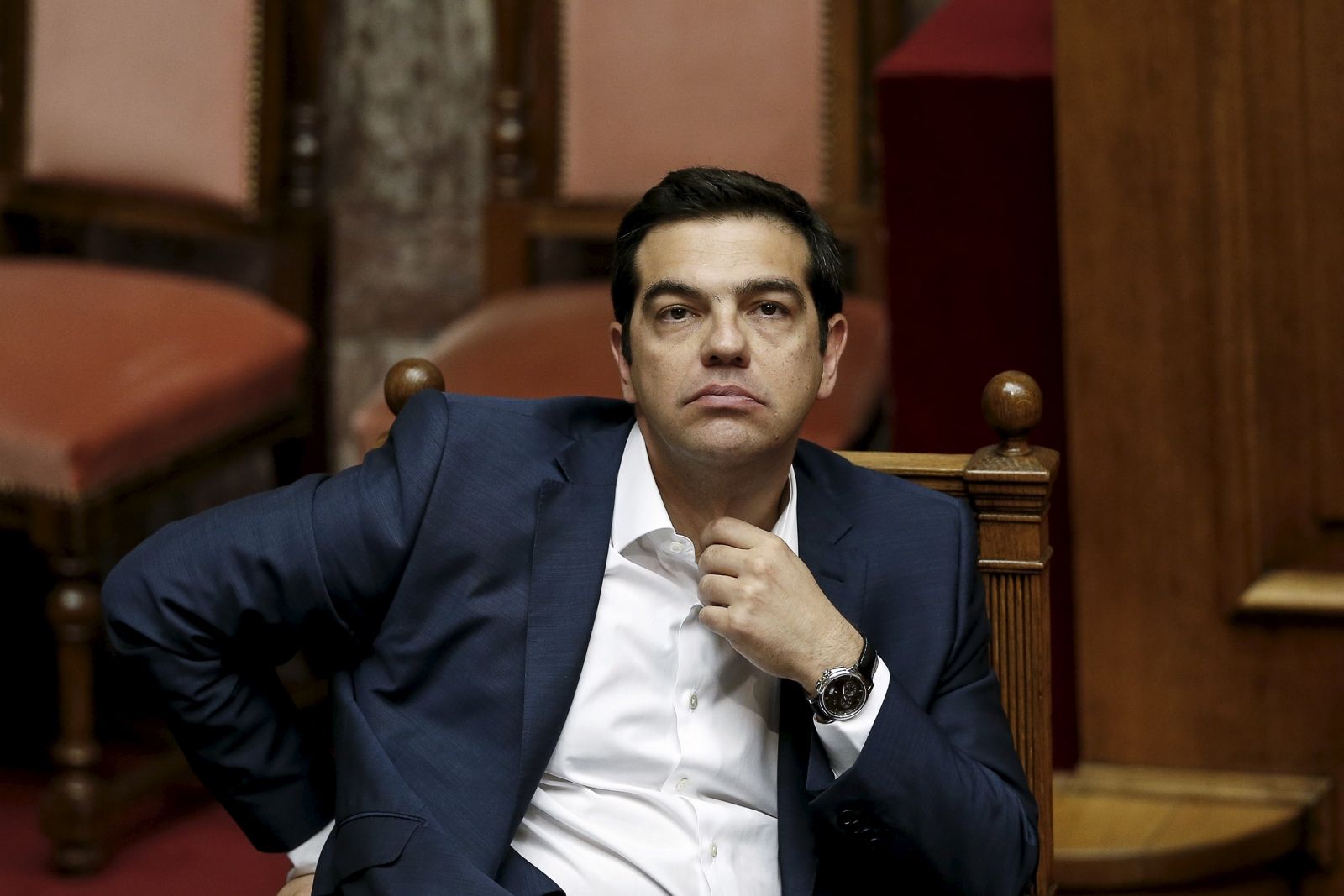 Tensions between the Greek government and its creditors have intensified today, with the Greek prime minister Alexis Tsipras accusing the International Monetary Fund (IMF)—one of the country's key creditors—of "criminal responsibility" for Greece's debt crisis, as it called on the country's European creditors to assess the IMF's policies.
Tsipras also defied what he called an attempt to "humiliate" his government, saying that demands for further cuts are politically motivated, according to the Greek media.
Yesterday, Greece accused the European Commission of trying to manipulate Greece's elected government, while the Commission in turn has accused the Greek government of spreading misinformation and inaccuracies.
Speaking today at the Greek parliament, Tsipras told his MPs and other ministers: "The time has come for the IMF's proposals to be judged not just by us but especially by Europe. Right now, what dominates is the IMF's harsh views on tough measures, and Europe's on denying any discussion over debt viability."
"The fixation on cuts ... is most likely part of a political plan ... to humiliate an entire people that has suffered in the past five years through no fault of its own", he concluded in the dramatic speech.
There are fears that a deal will not be reached on Thursday between Athens and its creditors. Yanis Varoufakis, Greece's finance minister, said the country has no plans to present new proposals at the meeting, suggesting that the country will not make further concessions to unlock bailout funds that are needed if Greece is to avoid default.
On Sunday, negotiations to reach a deal to release €7.2bn in much-needed bailout aid collapsed.
There are reports in the Guardian that Greece is threatening to miss this month's €1.6bn debt repayment to the International Monetary Fund.
The European Commission warned yesterday that Greece will descend into a state of emergency unless a deal is reached on Thursday, with the meeting being widely regarded as a 'make or break' event.
Germany's EU commissioner, Guenther Oettinger has also warned that Greece's creditors must draw up plans to cope with social unrest in Greece and a breakdown of supplies as early as next month.
Greece's creditors have demanded further cuts to the country's pension system and a rise in value-added tax on basic goods, such as electricity, which the Greek government argues will make life worse for ordinary Greeks.
However, the European Commission's chief spokesperson Margaritis Schinas and the coordinating spokesperson for Economic and Financial Affairs Annika Breidhardt, spoke of misinformation and inaccuracies on the part of the Greek government and denied that the Commission was demanding any irrational austerity measures.
According to the Telegraph newspaper, Syriza sources say they could seek a legal injunction against measures which would surely lead the country to the path of exiting the euro.