Greek Shares and Bonds Return to Pre-Election Levels on Deal Anticipation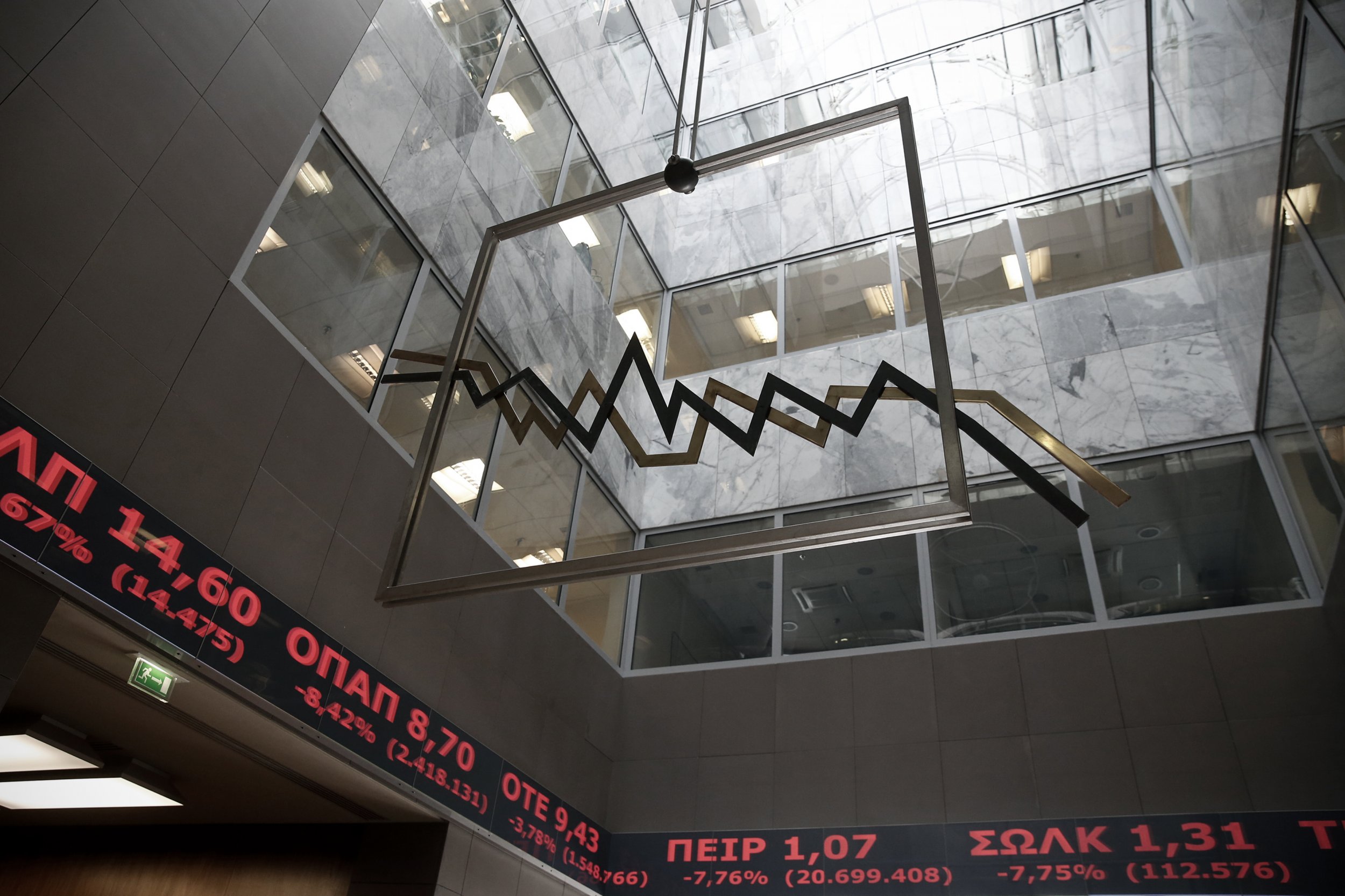 Greek stocks and bonds returned to pre-election levels on Friday as investors anticipated that the new Syriza-led government was close to reaching a deal with its international creditors.
Stocks rose to two-month highs, while government bond yields hit their lowest in three weeks.
In signs of a political retreat, Greek Prime Minister Alexis Tsipras will meet the country's lenders to discuss a way out of its hated international bailout. Meanwhile, a new support program could be set up at a meeting of euro zone finance ministers on Monday.
Tsipras was elected on a promise to scrap a bailout deal he says has impoverished millions.
A government spokesman said Greece would make every effort to reach an agreement with its euro zone partners, allowing it to avoid running out of money as early as next month.
"The markets are generally reacting to the more positive sentiment and rhetoric that has been coming out over the last few days," said Kateryna Taousse, director and distressed debt specialist at PAAMCO.
Greek Finance Minister Yanis Varoufakis told a German magazine a debt "haircut" would be cheaper for its creditors than pushing back the maturity of its loans.
"The problem appears to be in the semantics of any agreement, so that both Germany and Greece don't lose face, but you would have thought that the lawyers would be able to sort this out," said Toscafund Asset Management analyst Takis Christodoulopoulos.
Athens' benchmark ATG <.ATG> equity index rose by more than 5 percent, pulled up by banking stocks, which have surged since the European Central Bank signed off on additional emergency liquidity on Thursday. The ECB took that decision because deposit outflows have picked up, Greek banking sources said.
The Athens Stock Exchange FTSE Banks Index <.FTATBNK> advanced by 13.3 percent. It had fallen to a record low of 532.20 points in late January as Greece's new leftist leaders came to power, but has since recovered by nearly 60 percent.
Greece's economy shrank slightly in the fourth quarter of last year, data showed on Friday. But robust German growth pulled up the euro zone's average expansion to 0.3 percent.
Game on Two Sides
Greek government borrowing costs also hit levels not seen since before the election at the end of January. Yields on 10-year bonds dropped more than one percentage point to 9.31 percent. Shorter-dated yields fell three percentage points to 15.17 percent. <0#GRTSY=TWEB>
But not all analysts are confident Monday's meeting will prove conclusive.
"The Greek government is playing the game on two different fronts -- what they are saying in the Greek parliament is clearly different from what they are saying at the EU meetings," said Nordea analyst Jan von Gerich.
"Monday's deadline is not the ultimate one, and I think negotiations will go on after that as long as there is some hope that a deal can be made."
The Greek government's surge to power on a pledge to end austerity has spurred similar political movements elsewhere. In Spain, the rise of the Podemos party before a national election in November is also stirring up bond markets.
For the first time in seven months, Italy's 10-year bond yields dipped below Spain's on Friday during a broad rally in low-rated debt.