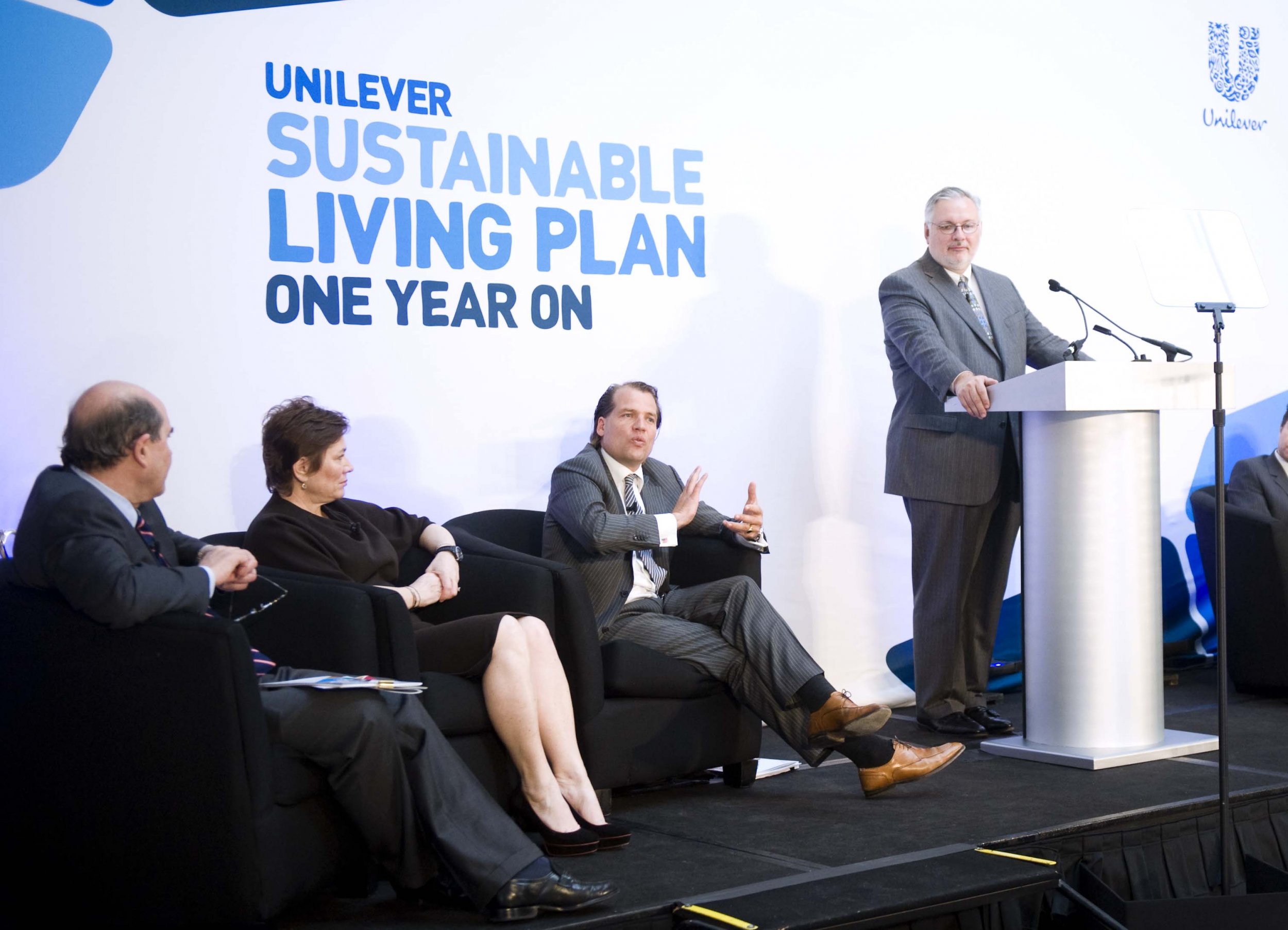 Country:

United Kingdom

Sector:

Consumer Staples

Industry:

Food Products

Energy Productivity:

10.3%

Carbon Productivity:

13.2%

Water Productivity:

12.6%

Waste Productivity:

14.5%

Green Revenue:

10.7%

Sustainability Pay Link:

10%

Sustainability Themed Committee:

5%

Audit Score:

5%
Unilever is one of the world's largest consumer goods companies, known for its broad range of products ranging from personal care to personal pizzas. Unilever, headquartered in Rotterdam, Netherlands, and London, helps shape what we eat, how we clean and even how we purify our water. Its list of brands includes Knorr, Lipton, Dove, Magnum and Ben & Jerry's ice cream.
Given its broad reach, Unilever's sustainability efforts can have benefits that can stretch worldwide. In addition to setting the goal of halving the environmental footprint associated with making and using its products by 2020, Unilever has also launched the brightFuture program. The program, formed in partnership with Global Citizen and Live Earth, aims to recruit 1 billion people who will commit to creating a better society and a better environment. (As of press time, they have recruited about 215.5 million.)