Newsweek
Green Awards Methodology
Newsweek's Green Awards highlight companies and products that use sustainable and ethical business practices and deliver exceptional quality, service and value. The evaluation focuses on three key areas; measurable sustainability practices as certified by trusted organizations, product or service quality and overall value.
Newsweek verifies that these companies meet one or more of the following criteria;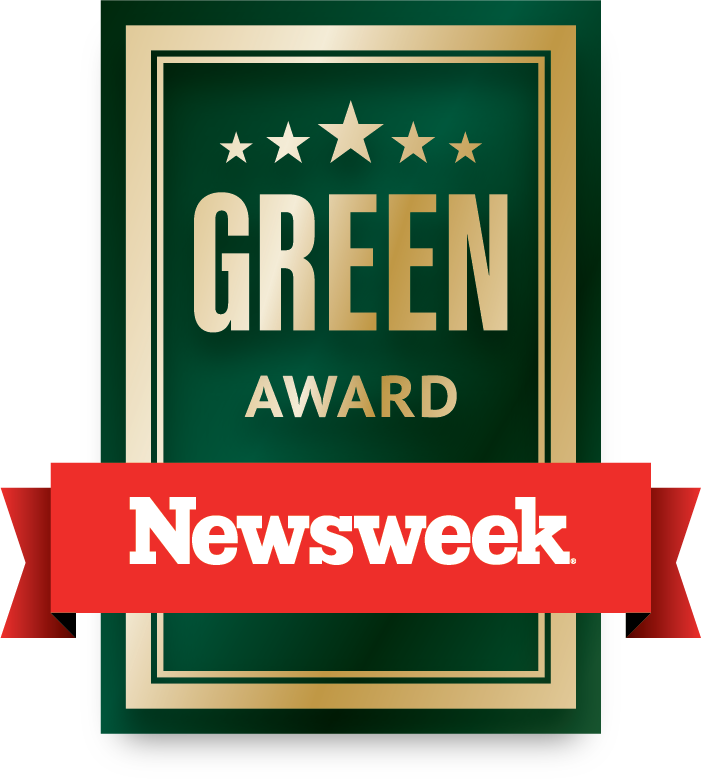 1. The company is a part of an investment list of Environmental, Social and Governance (ESG) criteria. (Dow Jones Sustainability Index, Asset4 ESG or the Global 100 from the Corporate Knights in Toronto).
2. The company is a certified member of one of the following organizations or groups;
Rainforest Alliance
Certified B Corp
Climate Neutral Certified
Certified Recycled Content
1% for the Planet
Public Benefit Corporation
Fair Trade Certified
LEED-certified building
Energy Star
AASHE or STARS
3. The company takes active steps to deliver a product that is sustainably and or ethically produced as defined by corporate reports, corporate responsibility, carbon offsets and the use of post-consumer content or recycled content.
Additionally, Newsweek's editorial team assesses the overall quality of the product or service as combined based on user reviews, product details and hands-on experiences to ensure that the product is worthy of consumers buying it.