Green Bay Packers Ready to Sell Stock Offering in Team For First Time in Almost a Decade
For the sixth time in the franchise's history, fans will be able to buy shares in the Green Bay Packers, the only publicly-owned team in the National Football League.
The offering is opening to the public Tuesday morning, with 300,000 shares available at $300 each. Previous offerings went on sale in 1923, 1935, 1950, 1997, and 2011.
Shareholders don't receive any power in the organization aside from an invitation to an annual shareholder's meeting with voting rights to issues decided at the meeting. The stock also pays no dividends to shareholders.
The first three sales were to help the team stay financially viable in one of the NFL's smaller media markets. The next two sales were to fund stadium renovations and improvements that would benefit the fans.
According to The Green Bay Press-Gazette, the team said the $90 million raised from this sale will go toward continued improvements to Lambeau Field.
The NFL allows the Packers to hold the sales because they do not have a wealthy single owner or small group of owners to fund projects, including stadium improvements. But there is a condition: money from the sale can only be put toward renovating Lambeau Field and not any operating expenses or anything that involves paying players.
According to ESPN, there are currently 361,362 stockholders who own just over 5,009,000 shares of stock. The bylaws prevent one person from owning more than 200,000 shares, and no one person can buy more than 200 shares in this offering, including shares from the 1997 and 2011 sales.
Because they do not have a single owner, team president Mark Murphy runs the Packers and leads a seven-member executive committee. An additional 42 members make up the board of directors.
The sale will be limited to residents of the United States, Guam, Puerto Rico and the U.S. Virgin Islands, and will be available on the Packers website at 8 a.m. CST.
For more reporting from the Associated Press, see below.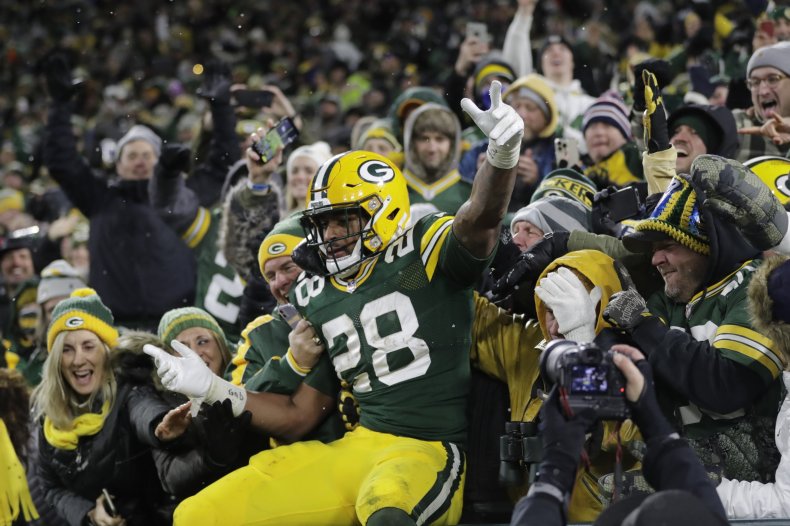 Potential investors should keep in mind that owning stock in the Packers doesn't constitute an investment in the common usage of the term.
The team has no obligation to repay the amount a buyer pays to purchase Packers stock. The Packers say anyone considering whether to buy stock in the team shouldn't make the purchase in the interest of making a profit or receiving a dividend or tax deduction.
Shares can be purchased online with credit cards, debit cards or electronic bank transfers. They're also available by mail with a personal check or cashier's check.
Packers officials said they'd provide more information at www.packers.com on Tuesday.