No reigning NFL MVP has ever been traded the next season, but that could suddenly change as the NFL Draft has begun. Green Bay quarterback Aaron Rodgers could be headed to the Denver Broncos, according to reports surfacing Thursday.
The trade is "as close to a done deal as it can get," NFL analyst Mark Schlereth said on 104.3 The Fan.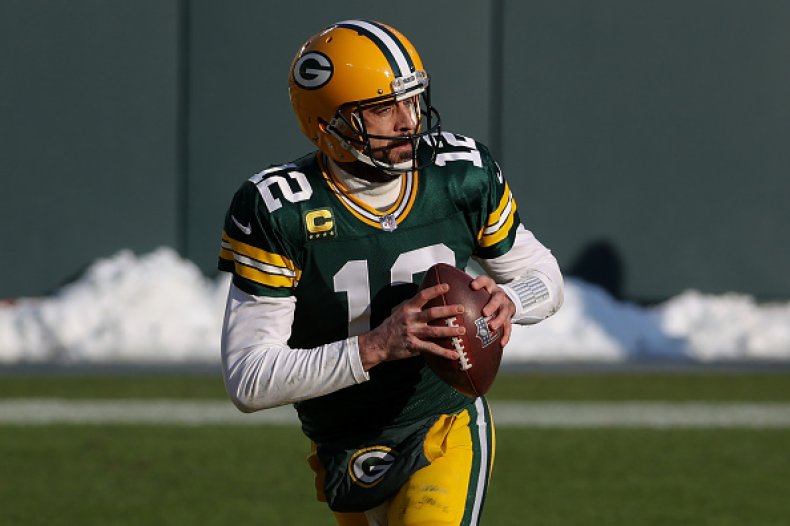 News began circulating Thursday afternoon that Rodgers was unhappy in Green Bay and wanted to play the 2021 season with another team.
Packers general manager Brian Gutekunst told reporters late Thursday/early Friday that it's the intention of the team to have Rodgers at quarterback this season.
Rodgers led the Packers to an NFC-best 13-3 record last season and home-field advantage throughout the playoffs. The Packers fell to eventual Super Bowl champion Tampa Bay Buccaneers in the NFC Championship game at Lambeau Field.
Rodgers said during the 2020 season that he was happy being in Green Bay, this coming after the Packers had moved up in the draft to select Utah State quarterback Jordan Love to be Rodgers' successor about a year ago.
Despite a newly-drafted quarterback nipping at his heels, Rodgers completed 70.7 percent of his passes for 4,299 yards and 48 touchdowns against just five interceptions during the regular season. He also rushed for three touchdowns.
Rodgers is now a Super Bowl champion, three-time MVP, three-time all-Pro and 9-time Pro Bowl player.
Gutekunst told ESPN earlier this week they had no intentions of trading away Rodgers, and that they planned on him being Green Bay's quarterback this season.
"As we've stated since the season ended, we are committed to Aaron in 2021 and beyond," Gutekunst said. "Aaron has been a vital part of our success and we look forward to competing for another championship with him leading our team."
Packers coaches and high brass have all met with Rodgers during the offseason to address their quarterback's concern's, even offering contract extensions and other deals. Before the start of Thursday night's draft, nothing had been reached.
This wouldn't be the first time the Packers have traded away a legendary quarterback. Following the 2007 season, they traded Brett Favre to the New York Jets.
The Denver Broncos have Drew Lock at quarterback, but Rodgers would be a serious and immediate upgrade. The AFC is extremely tough with Kansas City and quarterback Patrick Mahomes, the Los Angeles Chargers and second-year quarterback Justin Herbert and the Las Vegas Raiders and quarterback Derek Carr.
This move would put Mahomes playing against Rodgers at least twice, perhaps even more if they were to meet in the playoffs.
The last time the Broncos took an aging, all-Pro past Super Bowl winner was when they took Peyton manning off the hands of the Indianapolis Colts. Manning went on to win a Super Bowl title in Denver.
This is a developing story and will be updated. The headline has been updated to clarify the report.
About the writer
Scott McDonald is a Newsweek deputy night editor based in Cape Coral, Florida. His focus is assigning and writing stories across all topics, from news to politics, business, weather, sports and international news. Scott joined Newsweek in 2018 after a lengthy career of print journalism in Texas, including The Dallas Morning News, where he was a sportswriter, and he's a voter for the Heisman Trophy. He has been a newspaper editor-in-chief and also a newspaper publisher. He is a graduate of The University of Texas at Austin. You can get in touch with Scott by emailing s.mcdonald@newsweek.com. Languages: English