Green Beret Killed in Afghanistan Leaves Behind a Wife and Two Children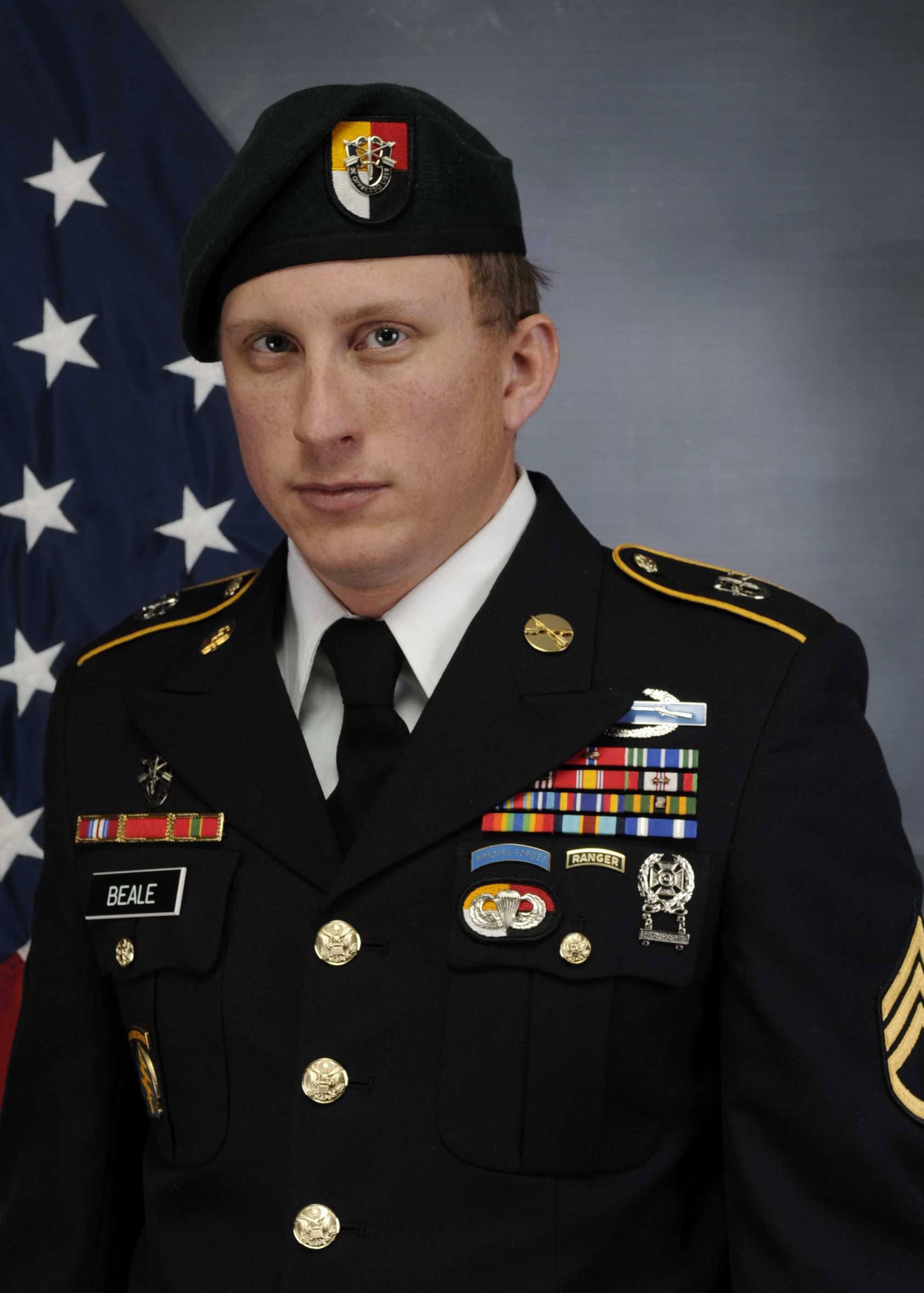 A U.S. Army Special Forces soldier has died in Afghanistan, the Defense Department announced Wednesday, marking the second U.S. service member killed during combat operations in the region since President Donald Trump told Pentagon officials to start withdrawing American forces in the coming months.
U.S. Army Green Beret Sergeant 1st Class Joshua Beale, 32, from Carrollton, Virginia, died from a gunshot wound to the neck on Tuesday while on an operation to counter Taliban efforts in Tarin Kowt, within the Uruzgan province of Afghanistan, just north of southern Helmand.
Beale, a married father of two children, was on his fourth deployment overseas—it was his third trip to America's longest-running war since first enlisting into the U.S. Army in 2011.
The Green Beret served as a weapons sergeant with Bravo Company, 1st Battalion, 3rd Special Forces Group, out of Fort Bragg, North Carolina. Beale graduated from Old Dominion University in Norfolk, Virginia, in 2008 with a degree in criminal justice, and spoke French and Pashto, one of the native languages of Afghanistan.
"Joshua was a smart, talented and dedicated member of 3rd SFG (A) and the special operations community," said U.S. Army Colonel Nathan Prussian, the commander of 3rd Special Forces Group (Airborne). "He will be greatly missed by everyone who had the fortunate opportunity to know him. We extend our deepest condolences to his family for this tragic loss."
Beale was posthumously awarded the Bronze Star Medal—for the third time—along with the Purple Heart and the Meritorious Service Medal. He was posthumously promoted to his current rank of sergeant first class.
The death of another U.S. service member comes on the heels of a deadly week for American forces in both Afghanistan and Syria. Last week, U.S. Army Ranger Sergeant Cameron Meddock, 26, died at Landstuhl Regional Medical Center in Germany as a result of injuries sustained from a gunshot wound from a sniper while on a reconnaissance mission in the northwest province of Badghis.
In Syria, four Americans were killed when a suicide bomber detonated himself at the Palace of the Princes restaurant, located in the northern city of Manbij. Pentagon officials said last week's attack, which killed two U.S. service members and two Defense Department employees, was under investigation as militants of the Islamic State group, known as ISIS, claimed responsibility.
Two other Green Berets were wounded in the bombing. A third soldier, U.S. Army Captain Jonathan Turnbull, 32, of Gaylord, Michigan, is being treated at Landstuhl Regional Medical Center and is in critical condition. Turnbull is a civil affairs soldier and was medically evacuated from Syria with shrapnel injuries to his chest and face, according to a Defense Department official Newsweek spoke to when the news first broke last week.
President Trump told Pentagon officials he wanted to cut the troop strength in Afghanistan, where roughly 14,000 American forces serve, by half.
U.S. officials fear a complete pullout would undo current political negotiations for reconciliation between Kabul and the Taliban, according to previous Newsweek reporting.