Green Cars of the Future Must Be Made by Workers in Union Jobs | Opinion
Twin crises facing all Americans have been on vivid display this year. Record breaking heat killed hundreds in ordinarily temperate states like Oregon, Washington and Minnesota. Wildfires are devouring western communities and poisoning the air as far away as New York City. Deadly flash floods rage from New Mexico to New Jersey. The climate emergency is here, and we must quickly reduce our reliance on fossil fuels to prevent it from progressing. That might seem like a tall order to the millions of Americans desperate for a good job with fair pay and benefits in an economy that is more unequal and inequitable than at any other time in a century.
There is a path forward. We simply must have the commitment to do things right and create jobs of the future in a smart, sustainable way.
With the right investments in the American auto industry and the right priorities in this manufacturing and mobility transition, we can effectively address these monumental issues.
The fight for environmental and economic justice—the right for every American worker to not just survive but to thrive—are inextricably linked.
So, how do we proceed? We start by ensuring that President Joe Biden's Build Back Better package passes with tax credits for clean vehicles proposed by Michigan Congressman Dan Kildee (D-Mich.) and Michigan Senator Debbie Stabenow (D-Mich.), which have now been included in clean energy tax legislation in both the House and Senate.
The Kildee/Stabenow Made in America provision would continue a $7,500 consumer credit for EVs and add for the next five years a $4,500 bonus for autos assembled in the United States with union labor and $500 for batteries built in the United States. The up to $12,500 in rebates would apply at point-of-sale or on tax returns, depending on the consumer's preference.
And, after the first five years, the consumer subsidies continue for vehicles assembled in the U.S. Vehicles built overseas would no longer be eligible for the subsidies.
United Auto Workers (UAW) members, our union workforce, are ready to make these vehicles of the future. We must not allow this transition to return American auto workers to the dark days when they toiled long, dangerous hours for low pay, when they had no protections and no voice. Generations of workers came together through the UAW to transform the auto industry into a pillar of the nation's economy and create millions of middle-class jobs.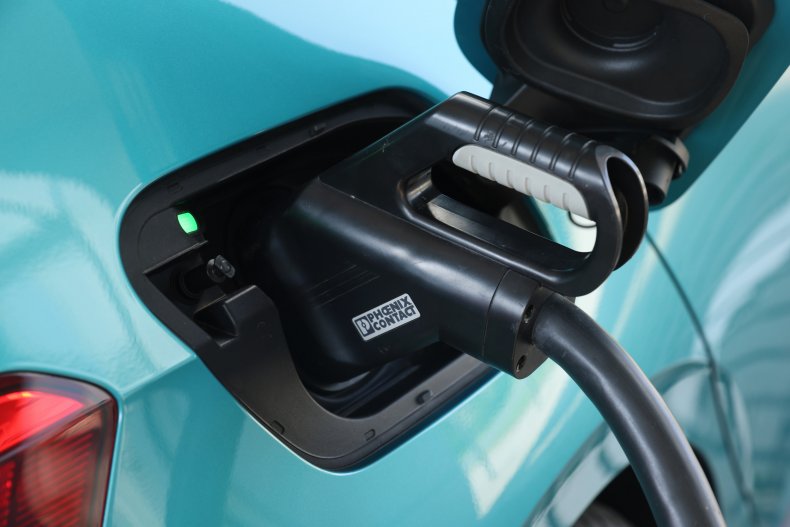 Now, as the industry undertakes the transition to electric vehicles, Congress must act responsibly to make sure workers are paid fairly and have rights on the job. This cannot be a transition that leaves the working men and women of this country behind.
Unfortunately, there are forces fighting against this clear path forward. In recent decades, a growing number of non-union automakers have used aggressive strategies that undermine workers' right to organize, and with it, the good pay and benefits that have been the standard for generations. The growth of non-union auto work has been accompanied by a nearly 20 percent decline in wages in the auto industry since 1990, creating economic inequality and leaving workers with a vastly diminished ability to stand up for their safety or rights at work.
It doesn't have to be this way. We can move to a zero-emission future while creating vibrant, sustainable industries with good jobs for working people. As President Biden said, the climate crisis is an opportunity to create millions of quality union jobs, while rebuilding our communities and advancing racial justice and equity. His administration is poised to invest big in the transition, including in electric vehicles.
To ensure that we truly build back better than before, our elected leaders must ensure that any investments or government purchases support quality union jobs. They must commit to holding individual corporations accountable when they violate workers' rights, with real penalties. They need to bring automaker, union, environmental and racial justice leaders together to plan for a just transition to a new clean economy, including taking care of displaced workers. Elected leaders must pass the PRO Act to give workers the tools to build unions and the right to demand fair wages. And the reconciliation bill must include incentives for union-built American-made electric vehicles.
The UAW proudly brings the expertise and dedication of the more than 200,000 members who are on the front lines of the auto industry—and nearly 90 years of experience negotiating family-sustaining wages, health and safety standards, quality health care, paid time off and a voice in the workplace.
Fighting for good paying jobs of the future while addressing climate change is important; building clean, affordable cars and creating a vibrant, responsible industry is not just possible—it's a necessary step in driving a brighter future for all Americans.
Ray Curry is president of the United Auto Workers.
John Podesta is founder and board member of the Center for American Progress.
The views expressed in this article are the writers' own.