Green Day Lead 'No Trump, no KKK, No Fascist U.S.A.' Chant at AMAs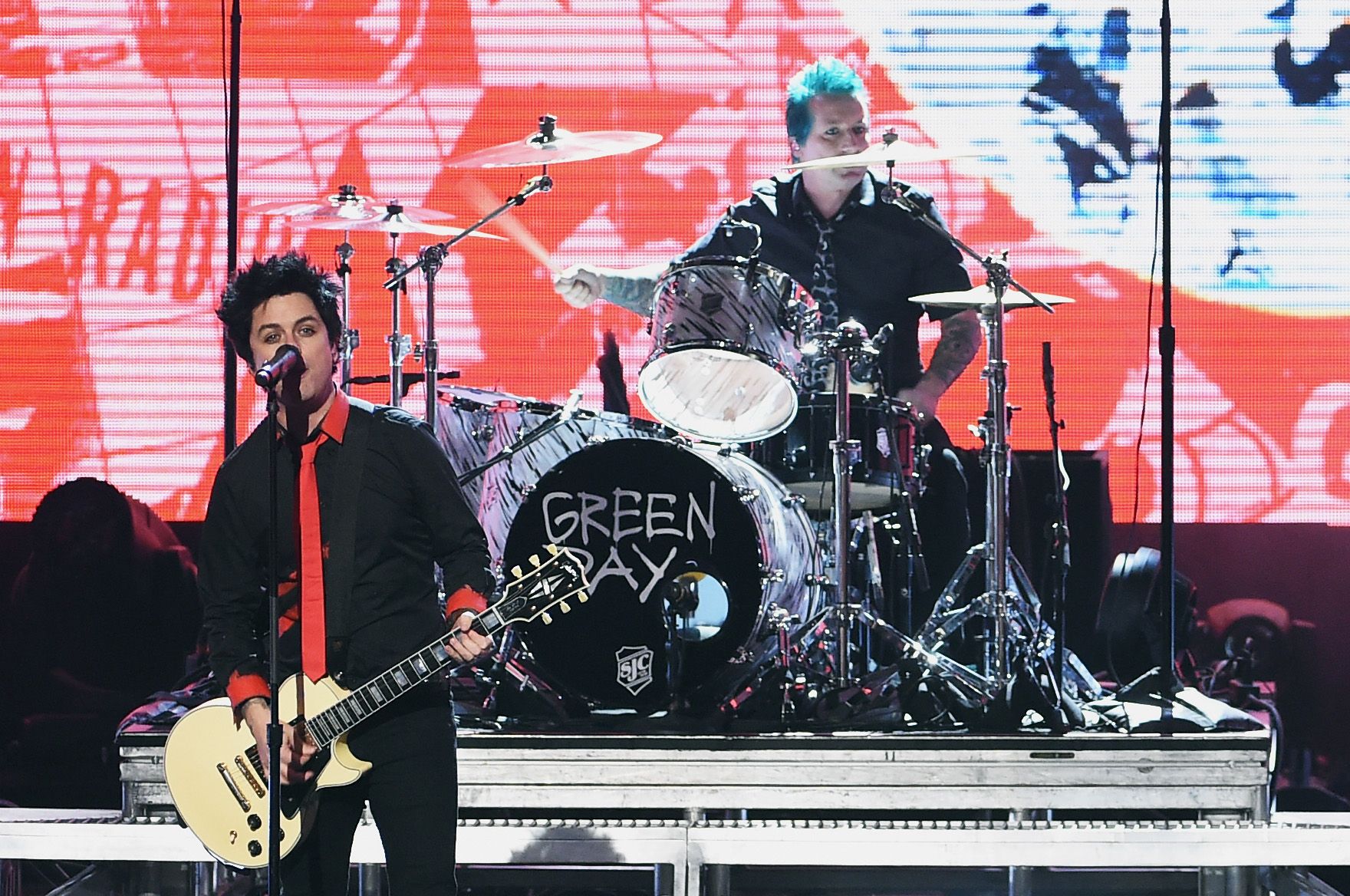 American punk-rockers Green Day led a chant against President-elect Donald Trump at the American Music Awards on Sunday, chanting "No Trump, no KKK, no fascist U.S.A." to thousands of screaming fans.
Lead singer Billie Joe Armstrong, who has previously compared Trump with Hitler, started the political rant during a performance of the band's new single, "Bang Bang".
Green Day's improvisation got a standing ovation from the crowd at Los Angeles's Microsoft Theater.
AMA hosts model Gigi Hadid and Saturday Night Live comedian Jay Pharoah also made jokes about the Trump family throughout the night.
Hadid did an impression of the future first lady Melania Trump. "I love my husband, President Barack Obama," she said, with an eastern European accent, in reference to accusations made earlier this year that she copied a speech once made by Michelle Obama. "And our children Sasha and Malia."