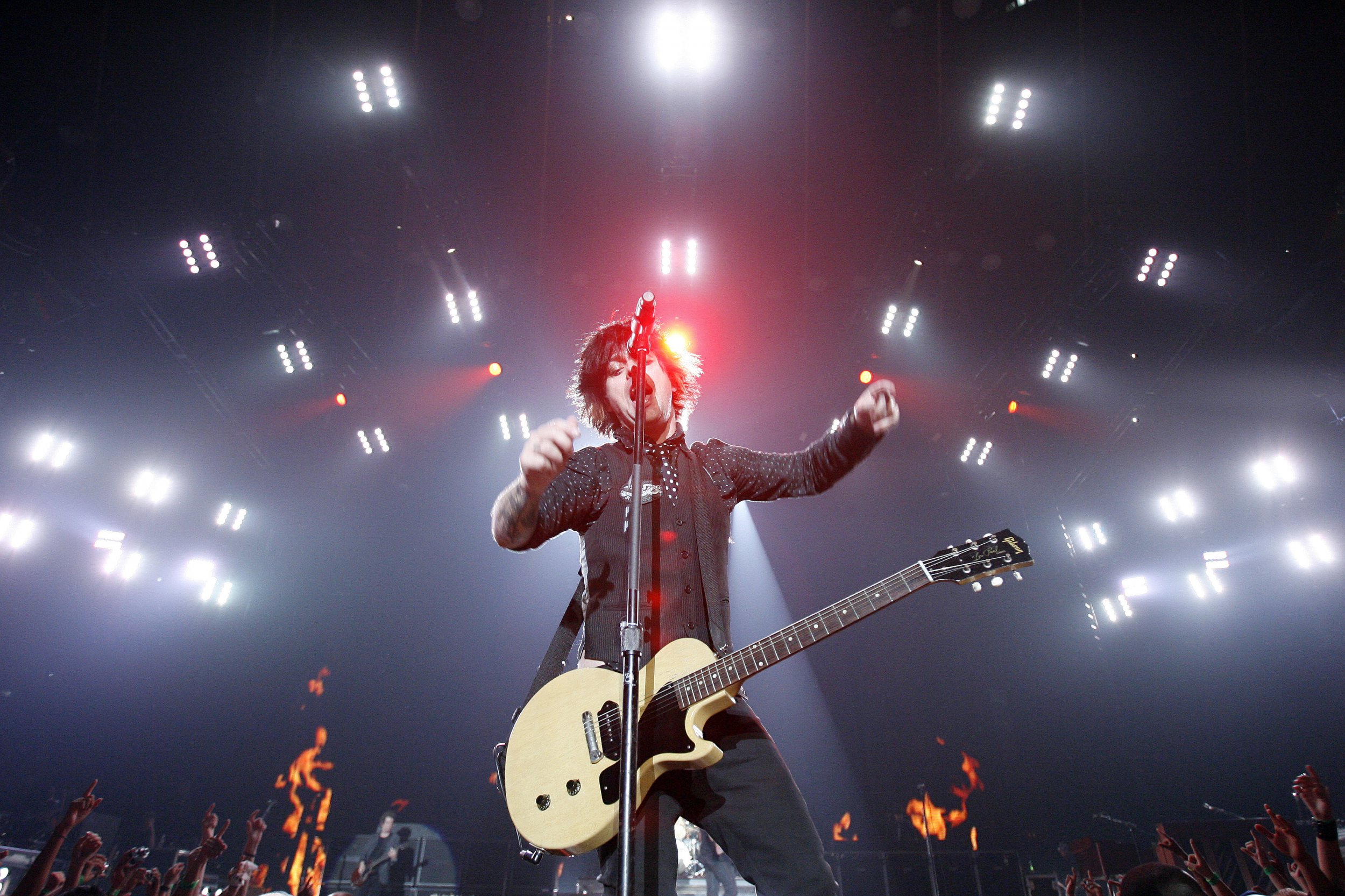 Green Day, the Bay Area punks who shrugged their way to megastardom with 1994's classic Dookie and rose back to success with 2004 rock opera American Idiot, are officially old enough for rock canonization.
The group will be inducted into the Rock and Roll Hall of Fame in 2015, in a class that also includes Lou Reed, Joan Jett and the Blackhearts, Bill Withers, the Paul Butterfield Blues Band and Stevie Ray Vaughan and Double Trouble.
Meanwhile, Ringo Starr will be the recipient of an Award for Musical Excellence, joining (sort of) his three Beatles bandmates, who have each been inducted as solo artists as well as members of the band. Similarly, Lou Reed, who was long ago inducted as part of the Velvet Underground, will be posthumously celebrated for his prolific solo output.
Besides reminding you that you're getting old, the American Idiot band's induction seems to usher in a new generation of artists for the historically classic rock-dominated institution. Along with 2013 inductee Nirvana, the group is among the first truly 1990s acts to make the cut, though the band's first EP was released in 1989. Green Day released its first album, 39/Smooth, in 1990, when the members were still teenagers. (Hall of Fame rules stipulate that an artist are only eligible to be inducted 25 years after their first album or single was released.)
"It just took some time to sink in," frontman Billie Joe Armstrong told Rolling Stone of the news. "We're in incredible company and I'm still trying to make sense of this. It's just incredible."
Presumably, the good news is especially welcome after Green Day guitarist Jason White was diagnosed with tonsil cancer earlier this month.
Here's summer camp classic "Good Riddance (Time of Your Life)":