Green Fighter: Germany's Renate Kunast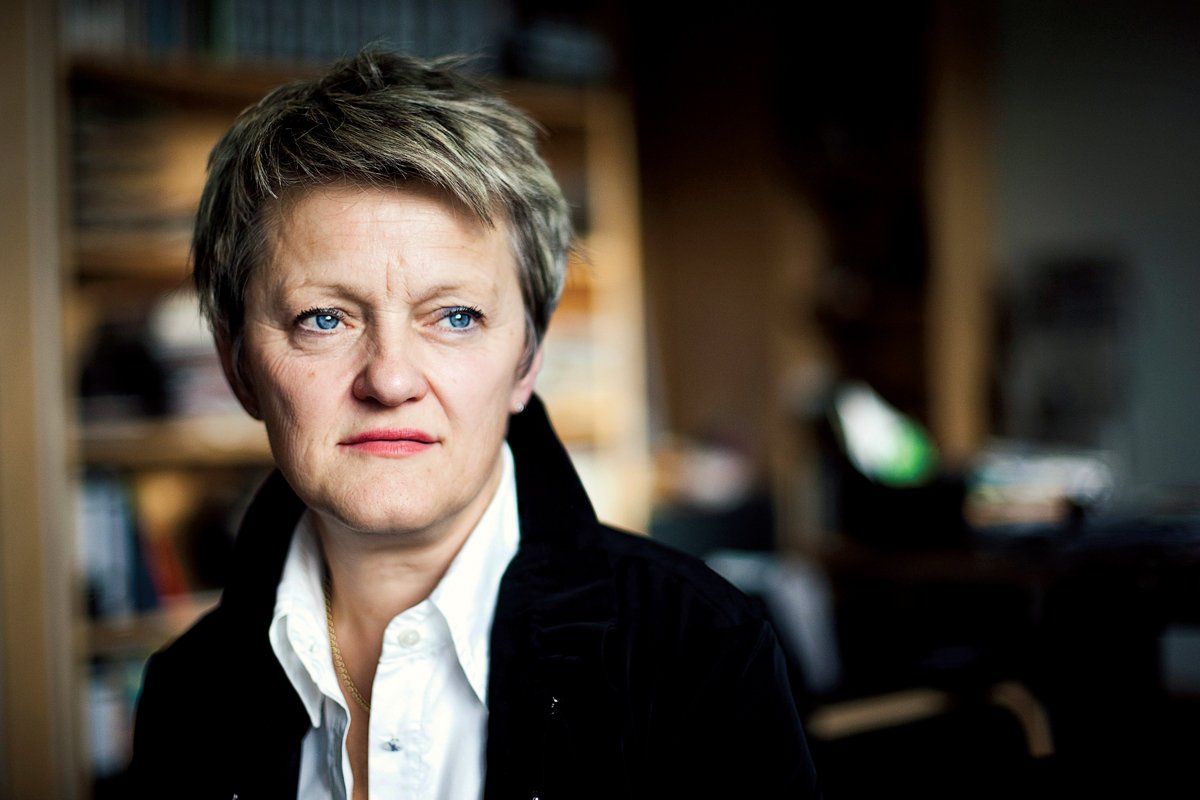 Relaxing with her feet on her desk at the strikingly modern German parliamentary offices, the woman whose Green Party was once on the radical fringe talks about her mayoral campaign. Three months before the election, Renate Künast is within 5 percentage points of heading Germany's largest city—the first woman, first Green Party member, and first outsider who didn't claw her way up through the political machines that have run Berlin as long as anyone can remember.
The 55-year-old lawyer and social worker will face off against hugely popular incumbent Klaus Wowereit, nicknamed Partymeister after he was photographed getting ready to pour champagne into a cabaret actress's red stiletto. Together with his neurosurgeon boyfriend, Jörn Kubicki, Wowereit rarely skips a chance to wear his tux to posh opening galas and charity nights.
The sober Künast, on the other hand, abhors showiness (and dresses), keeps her partnership with lawyer Rüdiger Portius fiercely private, and hates Wowereit's kissing-babies style of politics. Her calculated coolness and no-nonsense brashness—she honed her elbows working as a social worker at the notorious Tegel men's prison in the 1970s—may be her greatest asset against a Wowereit widely perceived as too much style and too little substance.
Künast says that despite Berlin's outward signs of prosperity, the city is still an economic basket case, with 14 percent unemployment and a per capita income half that of Paris or London. Künast tells NEWSWEEK she plans to create 100,000 green jobs by attracting renewable-energy companies to Berlin and mandating energy efficiency, which she hopes will lead to a retrofitting construction boom.
Künast powered into national politics when Gerhard Schröder appointed her agriculture minister in the middle of the 2001 Europe-wide mad-cow food scare. No one expected her to succeed, and her first decision as minister—ordering the culling of 400,000 cows—broke her heart as an environmentalist. But she seized the chance to put her views on healthy food into practice. She shifted farm subsidies to organic farmers, created a nationwide "green label" for certified organic products, and banned the factory farming of chickens. In the process, she turned a ministry that was chock-full of lobbyists for sugar barons and pig farmers into a force for consumer protection. The bombs she dropped among the ministry's old boys got her the nickname Granate (in German it rhymes with Renate). More importantly, it briefly made her the most popular politician in Germany. Not bad practice for the fight she's fighting now.
She's riding a wave of approval for Green politics that's swept the party to power in Baden-Württemberg, one of Germany's richest states and the home of big companies like Mercedes-Benz. Künast says that when she joined in 1979, it was unthinkable that the Greens would one day work with corporations like Mercedes. Back then, she'd just moved to hippie-radical West Berlin, where she spent weekends traveling to anti-nuclear protests that often ended in violent clashes with the police. Since then she's gone through many metamorphoses, as has her party and, for that matter, Germany as a whole. Now, Künast's toned-down Green sensibilities are smack in the German mainstream. "We don't have to defend ourselves anymore," she says. Maybe not, but she'll need those prison-trained elbows at least until the election.