Boris Johnson Pledges Green Industrial Revolution After COVID-19
British Prime Minister Boris Johnson has promised a green industrial revolution as a key part of his pledge to repair the U.K. economy following the COVID-19 pandemic.
During his Conservative Party's conference, which was held virtually, Johnson vowed to carry out a clean energy revolution aimed at making every home in the U.K. powered by wind within 10 years.
He said: "You heard me right. Your kettle, your washing machine, your cooker, your heating, your plug-in electric vehicle—the whole lot of them will get their juice cleanly and without guilt from the breezes that blow around these islands."
He promised to make Britain the "Saudi Arabia of wind," pledging £160 million ($207 million) to upgrade ports and factories for building new turbines.
He also promised to create 2 million more owner-occupiers by introducing 5 per cent mortgage deposits for first-time buyers to transform 'generation rent' into generation buy.
He said: "We will transform the sclerotic planning system, we will make it faster and easier to build beautiful new homes without destroying the green belt or desecrating our countryside.
"But these reforms will take time and they are not enough on their own.
"We need now to take forward one of the key proposals of our manifesto of 2019: giving young, first-time buyers the chance to take out a long-term, fixed-rate mortgage of up to 95% of the value of the home - vastly reducing the size of the deposit."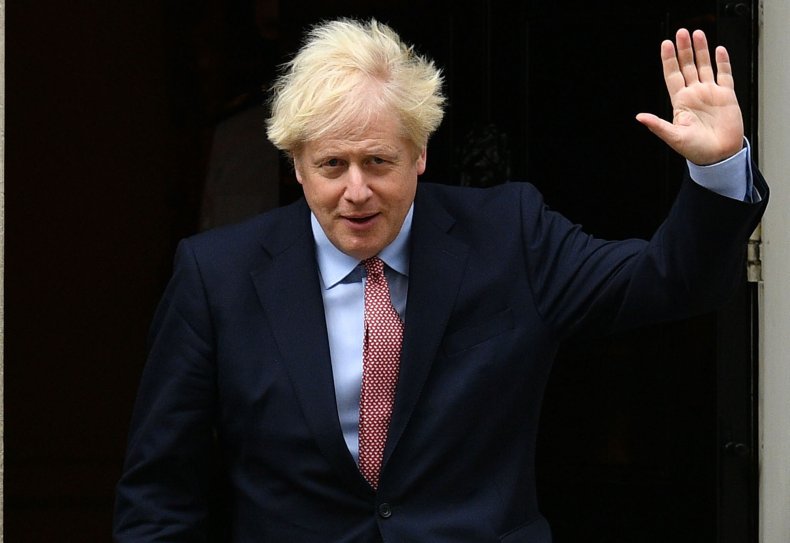 Johnson also said that the government was pushing ahead with its plans for 48 new hospitals between now and 2030 and said that the government had to get on with hiring 40,000 more nurses, stating there are 14,000 more nurses under the current government in the past year.
The prime minister also turned to criminal justice in his speech, saying that the government had recruited 5,000 of the additional 20,000 police officers they wanted on the streets.
The prime minister said that the government was working night and day to defeat the virus.
He said: "I don't know about you but I have had more than enough of this disease that attacks not just only human beings but the great things about this country."
Johnson also rejected claims that he was still suffering from the effects of COVID-19.
He said: "I've heard a lot of nonsense recently about how my own bout of COVID has somehow robbed me of my mojo.
"And of course this is self-evident drivel, the kind of seditious propaganda that you'd expect from people who don't want this government to succeed, who wanted to stop us delivering Brexit and all our other manifesto pledges."