We Need a President Who Will Support The Green New Deal | Opinion
On Tuesday, President Trump tweeted: "Patrick Moore, co-founder of Greenpeace: 'The whole climate crisis is not only Fake News, it's Fake Science. There is no climate crisis, there's weather and climate all around the world, and in fact carbon dioxide is the main building block of all life.' @foxandfriends Wow!"
Wow, indeed.
In the month since Senator Ed Markey and Representative Alexandria Ocasio-Cortez released their visionary resolution for a Green New Deal, the response from right wing climate deniers has ranged from misinformed to downright ludicrous. Patrick Moore—who falsely claims to be a founder of Greenpeace—went on Fox and Friends to double down on his assertion that the Green New Deal would cause the "end of civilization." President Trump was quick to tweet his approval.
Shoddy science aside, the people spouting nonsense about the deal—including the president—have no plan to combat the greatest challenge facing our planet today or to jump-start the much needed clean energy economy. For every minute we're not acknowledging the truth about climate change and what it will take to avoid its worst impacts, humanity is losing time to steer away from an existential crisis.
We're already on borrowed time, so instead of amplifying fossil fuel industry shills, we need leaders who will actively pursue real solutions.
Here's what the Green New Deal could achieve
The Green New Deal is more than just a response to one environmental threat—it's a vision for the future of our country built on equality, justice, fairness, and common sense. That's why most people support the resolution. In fact, a poll was recently released showing strong bipartisan support for a Green New Deal among registered voters, including 64 percent of Republicans.
But if we want a chance at that just and prosperous future, the Green New Deal will need to confront the architects of the climate crisis: the fossil fuel industry. Fossil fuel companies will not transition on their own to life-sustaining, renewable practices because their basic business model depends on plundering our planet to keep profits flowing—no matter the cost. Companies like Exxon have lost us decades by misleading the public and shareholders on the truth about climate change. Climate denial is not a victimless crime, and it's time for the perpetrators to be held accountable.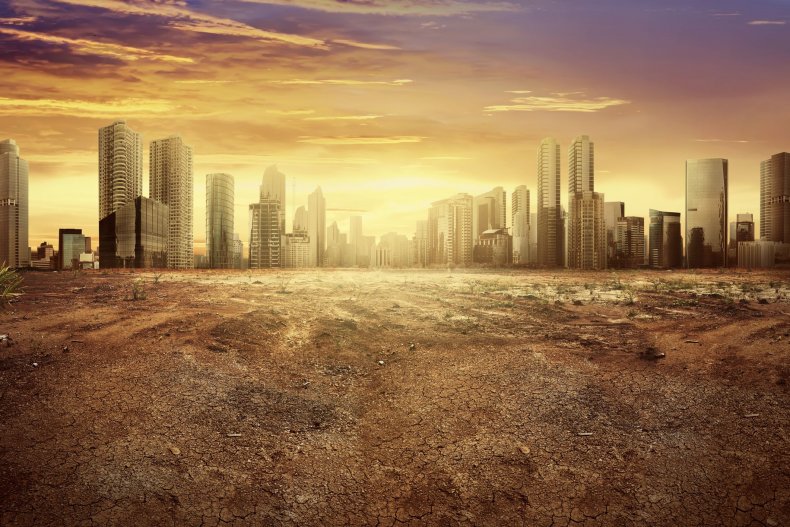 We need leaders who are going to give the Green New Deal the teeth to push forward the clean energy economy of the future while responsibly phasing out fossil fuels in a way that leaves no one behind.
To that end, effective Green New Deal legislation must include a path to a sustainable economy that runs on 100 percent renewable energy, including decarbonizing our electricity, transportation, industrial, and building sectors. It must include funding to ensure a just transition for fossil fuel industry workers and a just recovery for communities impacted by climate change. And it must halt the expansion of new oil, gas, and coal infrastructure.
There is a reason the Green New Deal has been hailed, and criticized, as extremely ambitious. It's the first plan we've seen to tackle climate change that's commensurate with the scale of the crisis. We know based on his years of abject ignorance and science denial that Trump is not going to rise to that challenge. But with precious little time left to act, our leaders must make it a priority—starting now.
Janet Redman is the Climate and Energy Campaign Director at Greenpeace USA.
The views expressed in this article are the author's own.​​​​​​