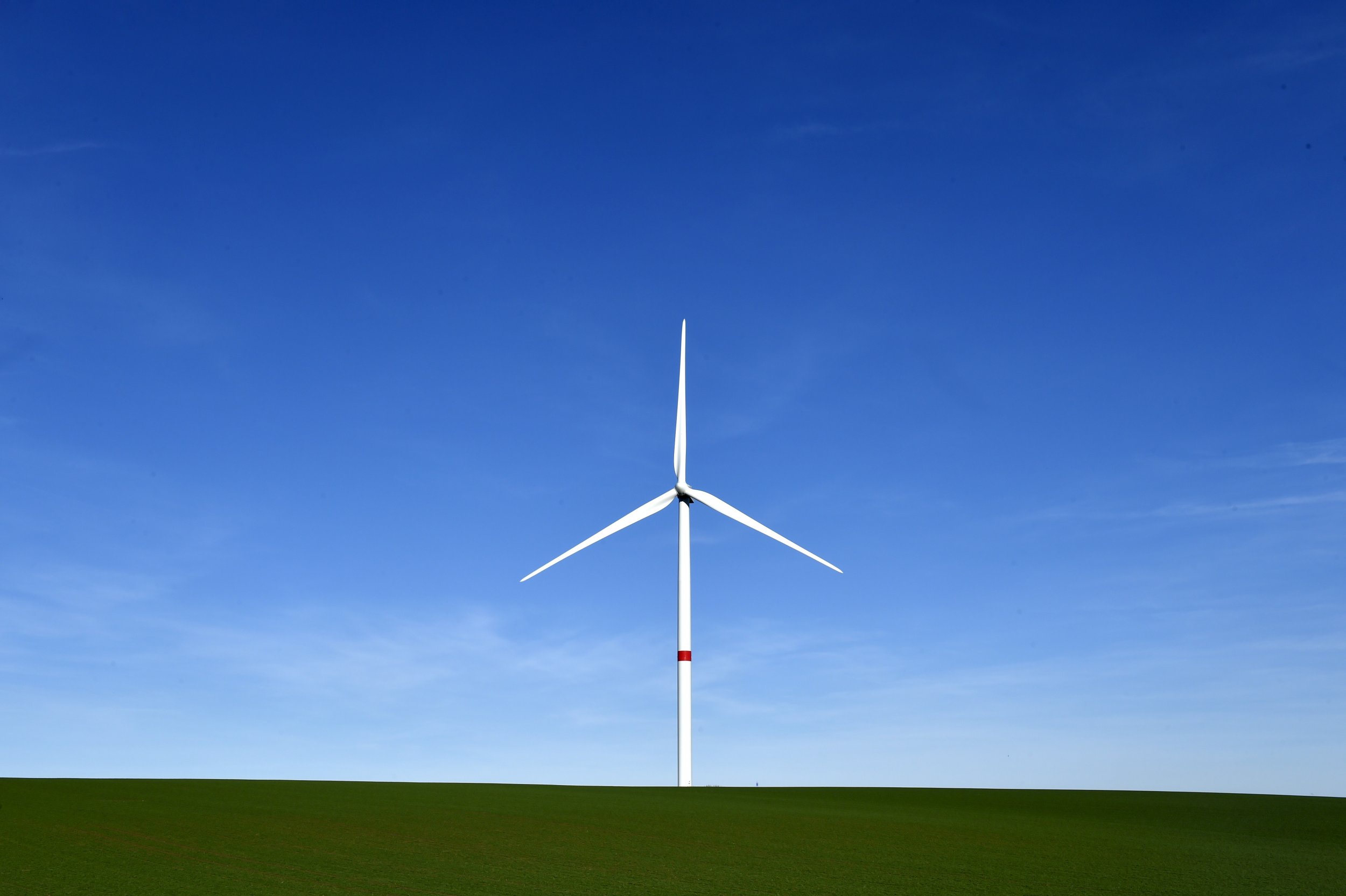 Companies are looking to enhance the environment while simultaneously increasing cash flow. You can see how genuinely green the companies you buy from, work for or invest in are by tracking their "green revenue." Green revenue is the percentage of sales of products that benefit the environment, such as with cleaner air, water or land. Shampoos that don't require water and wind turbines that spin on nature's energy both generate green revenue.
Companies with higher green revenue benefit investors with more top-line growth, while also attracting employees who are excited about working in greener markets. A high green revenue rate can provide benefits that are financial—as customers buy more of those products—as well as environmental.
Although green financial reporting is not required by regulators, HIP Investor has calculated the green revenue of firms based on their industries (oil and gas rate low, while renewable energy rates high) and information on the green contributions of their products. Many companies in this year's Newsweek Green Rankings lead the movement toward products and services that are greener—for the environment and for the bottom line. Additionally, a small group of leading firms are reporting in a more detailed "green" manner.
General Electric, which tracks its green revenue, produces and sells green products ranging from LED lighting to wind-energy turbines to more energy-efficient locomotive engines. The company's green revenue is $30 billion annually—30 percent of its overall revenue. GE's green products sell four times faster, emit 12 percent less greenhouse gases and use 20 percent less water. GE ranks No. 62 on Newsweek's global Green Rankings U.S. list—the top 20 percent.
Industrial innovator and 150-year brand BASF (No. 191 on the list) also tracks its green revenue, which it rates according to sustainability criteria. More than a quarter (26.6 percent) of BASF's products—including solar, wind, water and nutrition products—meet stringent criteria for being more eco-efficient than eco-extractive.
Toyota Motors is a global leader in producing, selling and financing hybrid-engine cars, with 63 percent global market share of greener car sales. Toyota hybrid-engine vehicles, including its Prius and Lexus brands, emit 40 percent fewer greenhouse gases per vehicle than traditional fossil-fuel engine vehicles. Toyota has issued green bonds worth more than $3 billion that allow investors to help finance customers buying greener cars. Toyota is No. 35 on Newsweek's global list.
Most companies still do not yet report green revenue, even though it attracts employees who want to advance the next generation of products and solutions. Morgan Stanley reports that 71 percent of investors want portfolios of companies that point toward a greener environment and sustainable economy.
But there's hope. Compared to last year, there has been a slight improvement (from +2 to +3, where +50 would is completely green), due in large part to:
The increase in green revenue from firms in the technology, consumer services and financial sectors;
The decrease of fossil-energy revenues from oil and gas firms due to lower prices on fossil fuels;
A transformation in the utilities sector, where the green revenue industry average doubled as a result of more renewable energy production and less dirty fossil fuel production.
If the shift to greener, cleaner energy and products can scale up faster in all industries, then the U.S. economy's largest 500 firms could become more environmentally restorative than extractive.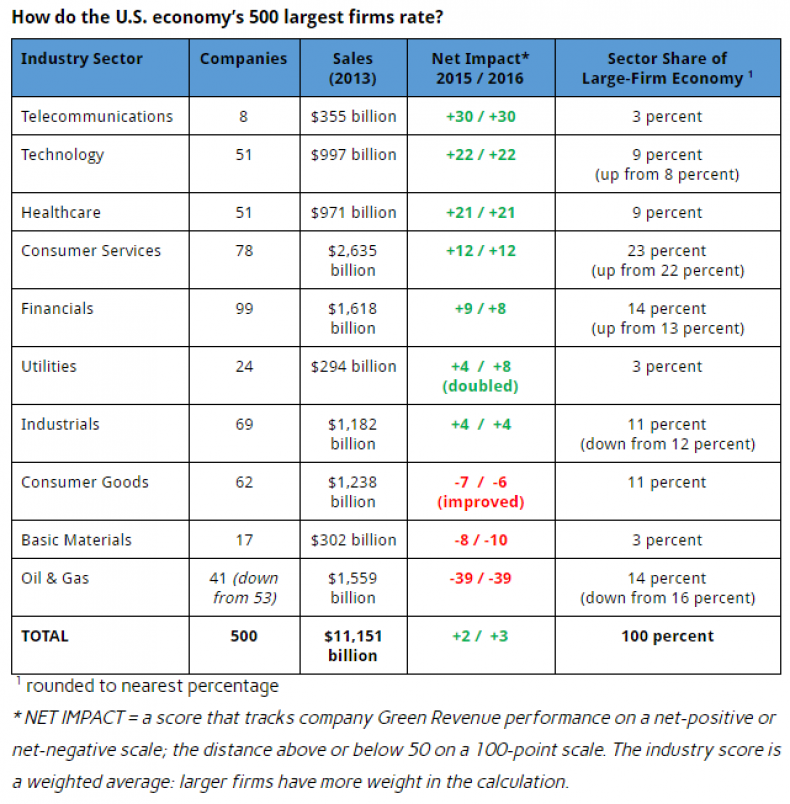 R. Paul Herman is CEO and founder, and Auros Harman is senior vice president of impact analytics, for HIP (Human Impact + Profit) Investor Inc. (www.HIPinvestor.com) which produces 17,000 investment ratings, manages portfolios and advises investors, and is based in San Francisco.
Read the FAQ for details on how Newsweek, Corporate Knights Capital and HIP Investor, calculated the Green Revenue, and the Green Rankings overall.