Greenleaf has now ended, with the series finale having aired on the Oprah Winfrey Network (OWN). However, in May, the channel announced that the show would be getting a spin-off, which the last episode hinted will focus on Lady Mae Greenleaf (played by Lynn Whitfield) and her new role as church master.
As the series finale of Greenleaf was airing, OWN teased a new show named Delilah which fans think is the upcoming sequel to the show. For example, one viewer wrote on Twitter: "I bet Delilah is the spinoff and I also bet that its Grace's [Merle Dandridge] middle name."
Another, meanwhile, said of the show: "It's the same creators of Greenleaf.. they showed a glimpse of it during the commercials but no visuals or nothing just 'DELILAH COMING SOON'."
A third Twitter user thinks the title might give a hint of what to expect from the plot of the new Greenleaf spin-off. They wrote: "I know Delilah caused trouble for sampson oh i would love something like that for the next show a woman betraying the good man."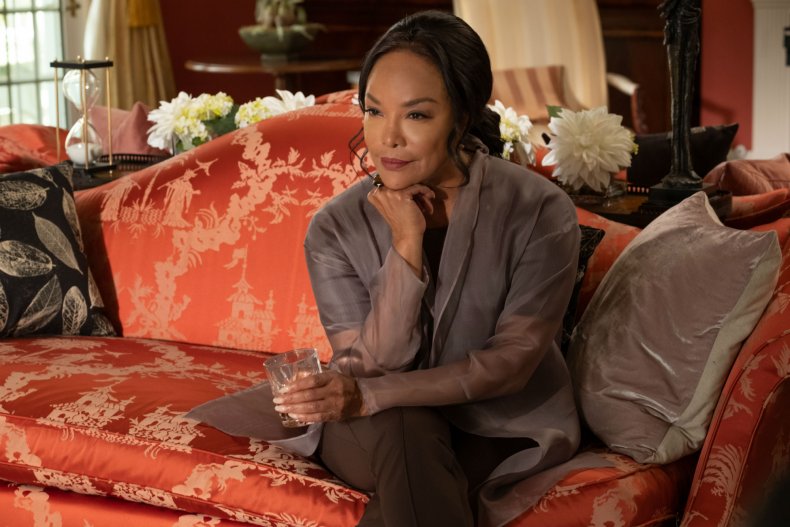 Speaking to TVLine, show boss Craig Wright did not confirm that the new spin-off is called Delilah, but he did confirm that Lady Mae would lead the sequel.
He said: "I think Lady Mae's new role as the pastor of this church or another church is definitely going be the tentpole of whatever we do next."
Whitfield had already hinted her character would be back in a Forbes interview, in which the actress said: '"There's so much more to do. I'm really excited about what's going to be next. We'll hear from Lady Mae."
Wright also seemed to hint that Grace would also be back. He said, "I feel certain that she will be a part of a story. In what way remains to be seen. Grace needs to go find her destiny. It isn't in the church—at least not In today's church. I see Grace more like Oprah."
In Wright's TVLine interview, he also hinted that he is already thinking about multiple seasons for the Greenleaf spin-off. Asked if Phil (Sean Blakemore) would be back, he said: "Phil won't be back until Season 3 of the new show."
News of the spin-off was first announced in May in a video on the Greenleaf Twitter page, which said: "We told you never to lose faith. Prayers have been answered. A spin-off is in the works. Let the church say amen!"
So far, this spin-off does not have a release date, and no new cast members have been announced. Filming has not yet begun on the OWN show.