Greenpeace Tells U.K. Government 'Time For Truth' On Brexit In Vote Leave Bus Stunt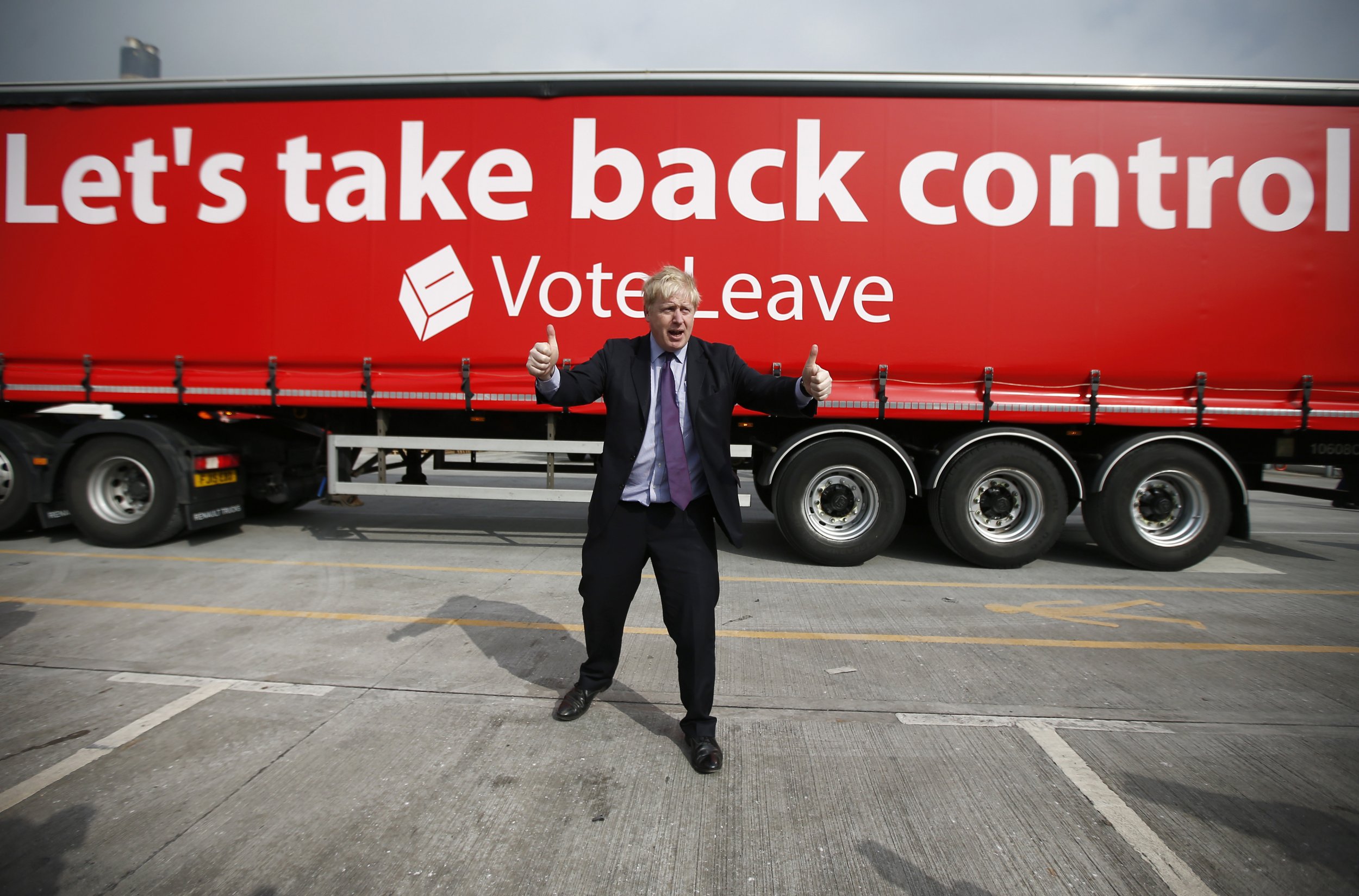 For many "Remain" voters, it was a symbol of all that was wrong with the EU referendum campaign: a bright red battle bus used by the "Vote Leave" group, with an erroneous claim that leaving the EU would save the U.K. £350 million ($460 million) a week emblazoned on the side.
Now, the campaign group Greenpeace has acquired the bus, and is to cover up the contentious figure with messages to the government from concerned citizens, which together will spell out the message "time for truth."
The messages focus on the government's forthcoming negotiations on a new trading and political relationship with the EU. In particular, Greenpeace is concerned that environmental protections that were once guaranteed by the EU could be scrapped when Britain leaves.
"People want to know what ministers will do to keep our rivers and beaches clean once EU environment laws no longer apply in Britain. They want to know what the government will do about air pollution and climate change after we Brexit," Greenpeace's U.K. director John Sauven said.
"When I was young, raw sewage and industrial effluent was being poured into our rivers. Now the rivers are clean enough to bring fish to our cities. Are you going to keep our rivers, landscapes and atmosphere clean or are you going to go backwards?" one of the messages to be stuck on the bus reads.
Ministers in Theresa May's new government campaigned on the bus during the run-up to the referendum, including Foreign Secretary Boris Johnson and Environment Secretary Andrea Leadsom.
"It's not targeted specifically at one government minister but obviously the approach that was taken to the referendum is exemplified by some of the people who are now in senior ministerial positions," a Greenpeace spokesperson says. "One of the things we want to ensure is that there's at least transparency and honesty."
The claim that Britain paid £350 million ($460 million) a week to the EU was criticized during the campaign because it did not include the so-called "rebate," secured by Margaret Thatcher, that gives Britain an instant discount on its contributions. The independent fact checking organization Full Fact and the U.K. Statistics Authority have both said the claim is wrong.