Texas Governor Greg Abbott and Beto O'Rourke entered a war of words on Thursday after the former Democratic congressman said he was mulling a bid for the Republican incumbent's office during the state's gubernatorial election in 2022.
O'Rourke told a local radio station earlier this week that Abbott was indifferent to the actions local leaders in El Paso had taken to save lives amid the ongoing COVID-19 pandemic, as fatalities and cases continued to mount in the state.
He also said that El Paso and other communities in Texas weren't getting the resources, attention and help that they needed as the country faced the twin crises of a faltering economic recovery and an ongoing public health emergency.
Speaking to KLAQ radio in Texas, O'Rourke said a gubernatorial bid was "something I'm going to think about" as he left the door open for a challenge against Gov. Abbott in the 2022 state race.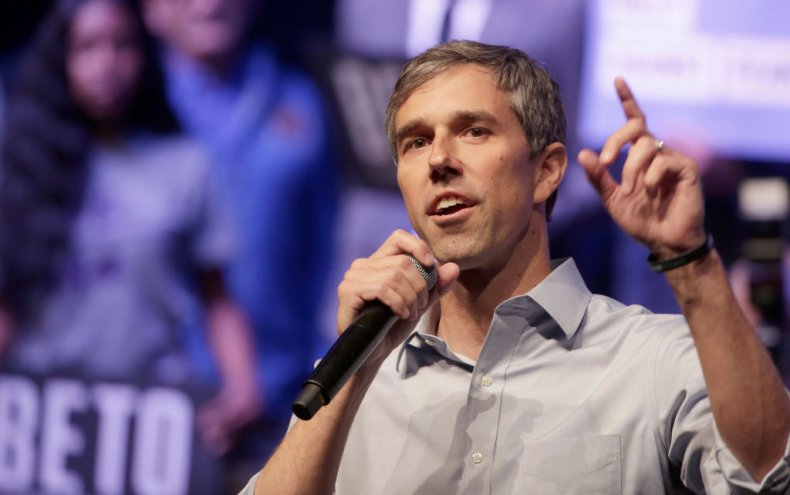 "You have a complete indifference on the part of Governor Greg Abbott to what local leadership... are trying to do to literally save the lives of people in our lives" the Democrat told KLAQ. He later said whether he was a candidate for governor, or supported another candidate for the state leadership, he wanted to "ensure excellence in leadership."
After the former Democratic primary candidate revealed that he was considering a gubernatorial bid, Abbott hit out at O'Rourke's positions on gun control, the energy sector, and immigration, according to The Texas Tribune.
"You're talking about a person who says they want to run for governor who said, 'Heck yes,' he's gonna come and take your guns," Gov. Abbott reportedly said. "Heck yes, he's for open borders. Heck yes, he's for killing the energy sector and fossil fuels in the state of Texas."
He then argued that those policy positions would not "sell real well" with the Texas electorate.
Reacting to the governor's remarks, O'Rourke tweeted: "You know what doesn't 'sell well' Greg Abbott? The fact that 36,000 Texans have died from COVID. You have undermined public health and local leadership at every turn, and now too many of our family, friends and neighbors are dead because of it."
He later added that the Republican state leader could have saved lives and got everyone in the state back to work if he had "followed the science" from the start, instead of political polling numbers.
At the time of writing, Texas has reported more than two million COVID-19 cases and a little more than 35,000 related deaths, according to the latest Texas Department of State Health Services data. More than 14,731 new cases were reported on Wednesday alone.
Newsweek contacted Gov. Abbott's office for further comment, but was unable to reach a representative.