Republican Texas Governor Greg Abbott has called in out-of-state medical workers to assist the state as its COVID-19 cases and hospitalizations spike.
Abbott announced on Monday that the state Department of State Health Services (DSHS) will work to bring medical professionals from outside the state. These professionals will help hospitals struggling with the increased number of COVID-19 cases.
Abbott also sent a letter to the Texas Hospital Association asking hospitals to voluntarily postpone elective medical procedures in order to have more hospital space available for COVID-19 patients, WFAA reported. The governor said that a procedure should only be delayed if it won't risk the patient's life or worsen their condition.
The governor's actions have occurred amid a spike in COVID-19 cases and hospitalizations statewide. On July 1, the state reported 1,301 new cases and 1,502 hospitalizations, according to the DSHS. On August 6, the state reported 24,559 new cases and 8,522 hospitalizations.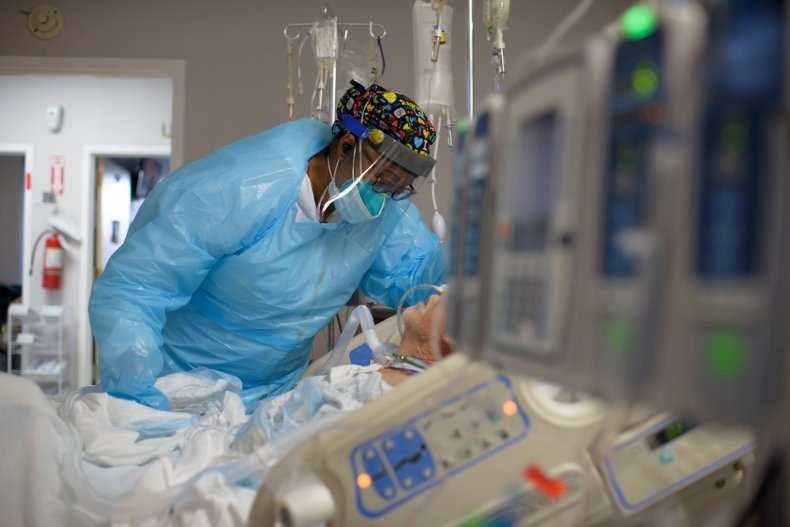 An estimated 15,000 Texans could be hospitalized with COVID-19 by August 15, according to The University of Texas COVID-19 Modeling Consortium. The modeling consortium is a forecast based on DSHS data. It was created by a collective of "scientists, social scientists, and engineers."
To combat rising infections, Abbott has also directed the DSHS and Texas Division of Emergency Management (TDEM) to increase the number of COVID-19 antibody infusion centers in the state. The centers provide drug treatment to help keep symptomatic COVID-19 patients out of hospitals.
Abbott also instructed the DSHS and TDEM to increase the availability of vaccinations.
"Texans can help bolster our efforts by getting vaccinated against COVID-19," Abbott said. "The COVID-19 vaccine is safe and effective, and it is our best defense against this virus."
Despite his actions, state hospitals are already feeling the effects of increased cases.
Hospitals in a five-county area surrounding Austin have neared capacity, collectively filling 184 of the 200 available beds in their intensive care units, the Austin American-Statesman reported.
Two Texas hospitals—Hunt Regional Medical Center in Commerce and Texas Health Hospital in Rockwall—have temporarily shut down their emergency rooms to focus exclusively on hospitalized COVID-19 patients.
The surge in hospitalizations has also occurred amid a showdown between Abbott and the state's public school districts.
In July, Abbott issued an executive order forbidding any publicly-funded state or local agency from mandating masks. On Monday, the Dallas Independent School District, one of the biggest in the state, defied Abbott and said it would require everyone to wear masks in their schools.
The Texas State Teachers Association, one of the largest statewide teacher organizations, has asked Abbott to rescind his mask mandate ban. Children under 12 are currently ineligible for vaccination. Educators worry that these children may contract and transmit the virus to older family members.
The Southern Center for Child Advocacy, a nonprofit education group, has also sued Abbott over his order banning masks from schools.
Newsweek contacted Abbott's office for comment.