Greg Abbott Calls Critics 'Clueless' After Court Upholds Texas Order Limiting Ballot Drop-Off Sites
Texas Gov. Greg Abbott praised a federal court ruling upholding his order limiting mail-in ballot drop-off locations to one per county, calling his critics "clearly clueless"—even though the court criticized Abbott's efforts to expand voting without consulting the state legislature.
Abbott's October 1 order dramatically reduced the number of places voters could drop off mail-in ballots in Texas, disproportionately impacting the state's largest cities, which are Democratic strongholds.
The move prompted Democrats and voting rights groups to accuse Abbott of voter suppression, while Republicans said the move was necessary to ensure election security.
U.S. District Judge Robert Pitman issued an injunction on Friday to block Abbott's order, saying it would impose a burden on older and disabled voters already at increased risk of contracting COVID-19.
"The public interest is not served by Texas's continued enforcement of a proclamation Plaintiffs have shown likely violates their fundamental right to vote," he wrote in a lengthy opinion.
But in a ruling on Monday night, the 5th U.S. Circuit Court of Appeals granted a stay pending appeal, upholding Abbott's order.
A panel of three judges, who were all appointed by President Donald Trump, rejected arguments that the move suppressed voting and said the governor had actually expanded voting opportunities for Texans.
In the ruling, Judge Stuart Kyle Duncan wrote the panel agreed with Texas Secretary of State Ruth Hughs that the October 1 proclamation is "part of an expansion of absentee voting in Texas, not a restriction of it" because it was a refinement of an earlier order that gave voters "40 extra days" to hand-deliver mail-in ballots by suspending a state law that had permitted them to be hand-delivered only on Election Day.
Texans still have "numerous ways" to vote before November 3, Duncan noted. They can vote early in person from Tuesday after Abbott added six days to the early voting period as a safety measure due to the pandemic, by hand-delivering mail-in ballots before Election Day, and by dropping their ballot in the mail.
"How this expansion of voting opportunities burdens anyone's right to vote is a mystery," Duncan wrote.
Duncan said the district court's ruling had "vastly overstated" the magnitude and character of the burden allegedly placed on voting rights by Abbott's October order. "Indeed, one strains to see how it burdens voting at all," he added.
Early Tuesday, Abbott took to Twitter to praise the court and slam critics of his proclamation as "clearly clueless."
"The Federal Court of Appeals upholds my proclamation about mail-in ballots saying that it actually expanded access to voting by allowing drop-offs before election day," Abbott wrote.
"Critics were clearly clueless about the legality of my action & simply voiced prejudicial political opinions."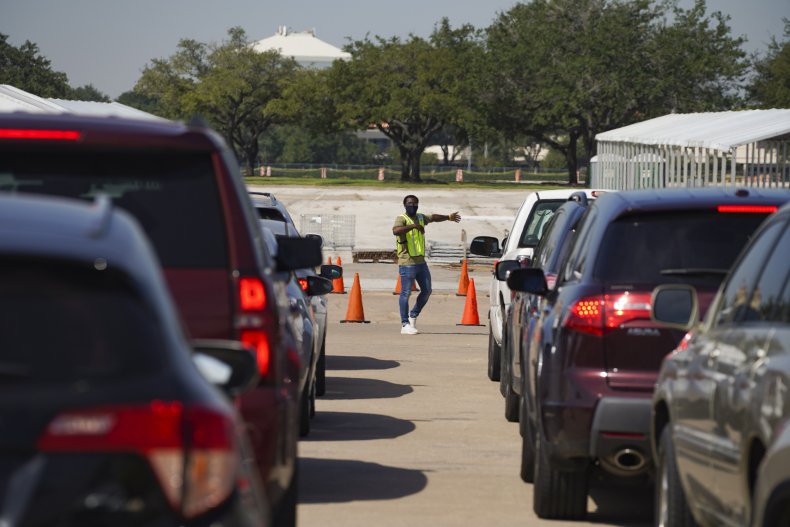 Last week, the Democratic chairs of three congressional committees called on Abbott to rescind the order, saying it "appears to be a last-ditch effort to suppress Texans' ability to vote." They also said they would investigate if he had interfered with "free, fair and safe federal elections."
Abbott's tweet on Tuesday didn't note the court's criticism of his own actions.
In a concurring opinion, Judge James Ho wrote that he had only "grudgingly" upheld Abbot's order because the governor had also "usurped" the authority of the state legislature.
"I firmly agree that the federal district court usurped the authority that our Constitution vests in state legislatures to set the rules governing federal elections," Ho wrote. "But so did the Governor of Texas."
He added: "It is surely just as offensive to the Constitution to rewrite Texas election law by executive fiat as it is to do so by judicial fiat. Yet that is what occurred here."
Ho wrote that Abbott's actions are troubling "regardless of whether you agree or disagree with any of his actions."
"For there is a more fundamental principle at stake: If a governor can unilaterally suspend early voting laws to reach policy outcomes that you prefer, it stands to reason that a governor can also unilaterally suspend other election laws to achieve policies that you oppose."
But he added: "Only the district court's rewriting of Texas law is before us today, however. And that leads us to an unfortunate irony: by setting aside only the district court's rewriting of Texas law, we must restore the Governor's rewriting of Texas law."
Abbott's office has been contacted for additional comment.