Texas' Republican Governor Greg Abbott, a longtime ally of former President Donald Trump, appeared on the FOX Business Network's Varney & Co. on Friday where he spoke about his plans to build a new border wall. During this appearance, he touted his ability to construct the wall for less money than the Trump administration would have.
"For Texas, it's going to cost less than it did for the Trump administration for one reason, and that's because in Texas, unlike the Trump administration, we're not having to devote money to acquire the land," Abbott said.
Abbott went on to explain that the state of Texas owns land on the border itself, allowing it to freely build without the requirement of making purchases. Furthermore, a number of farmers have offered to donate their land along the border, he said, because they have become "fed up" with the current levels of migration.
While the number of reported encounters between migrants and Border officials had dropped each month after posting a high of nearly 214,000 meetings in July, November's figure showed an increase in the number of crossings from the total recorded in October. Close to 174,000 people were encountered in November as opposed to the nearly 165,000 seen the month before.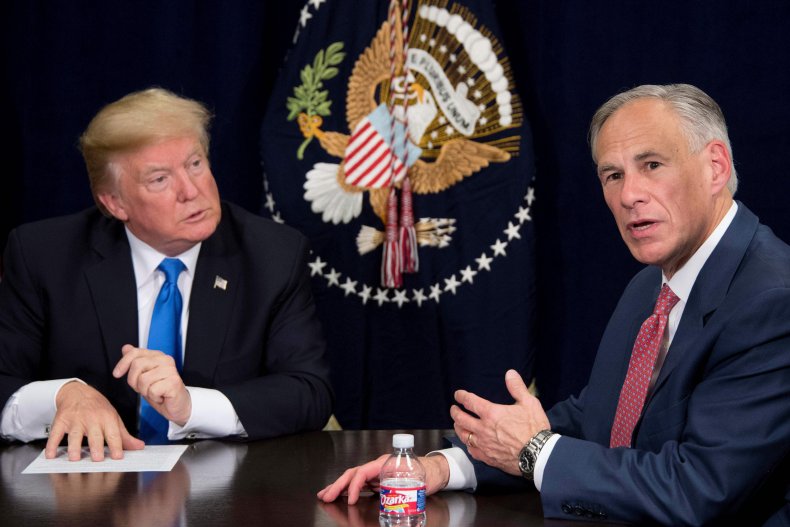 Abbott has aimed to crackdown on migration through his Operation Loan Star initiative, a project that has utilized Texas' National Guard and its Department of Public Safety. Together, the agencies have posted physical barriers, including steel shipping containers, along the border and ramped up arrests for criminal trespassing.
The construction of the wall comes through a partnership between the Department of Public Safety and the state's General Land Office which manages properties owned by the state. The agency's Land Commissioner, George P. Bush, grandson of former president George H. W. Bush, said on Thursday that construction of the wall would begin in a "matter of days."
During his FOX appearance, Abbott said that the $3 billion of taxpayer money has been designated to the wall's construction. However, he plans to make an attempt at garnering federal funds to pay for the wall's construction.
"We are seeking federal government to pay for this and there have been requests made by members of the Texas Congressional Delegation to the federal government for funding to get all of this done," Abbott said. "Texas will also be bringing legal action against the federal government for the state of Texas to get reimbursed for all the costs we have incurred to do the federal government's job."