Greg Abbott Sent Death Threats for Ordering Teachers to Report Trans Kids
Texas Governor Greg Abbott has become the target of death threats on social media as news of his order to have the parents of trans children investigated for child abuse hit the trending page of Twitter, prompting an outcry from users.
A Tuesday letter sent from Abbott to the state's Department of Family and Protective Services (DFPS), saw the Republican governor demand that the agency look into parents who have supported gender-affirming procedures for their children.
The letter read that reassignment surgeries, puberty blockers and hormone treatments violated state law and amounted to "child abuse," adding that doctors, nurses, and teachers held a responsibility to report parents who violate this law.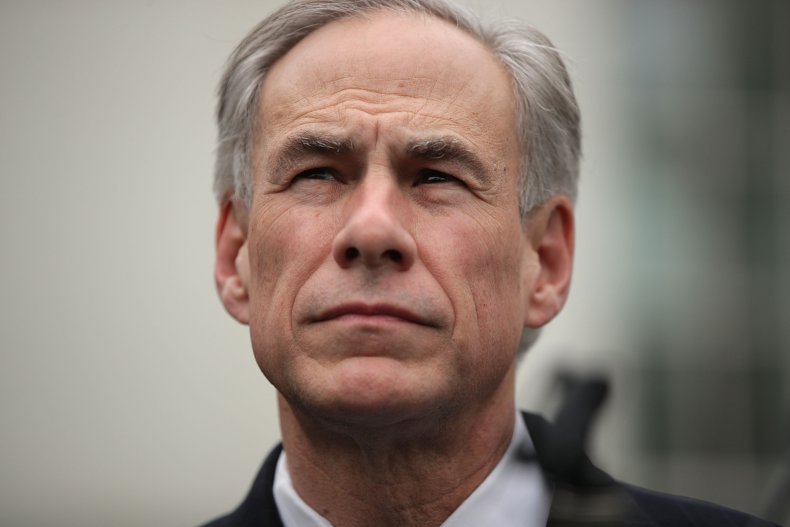 Outrage around this measure sparked violate comments from Twitter users, with one person stating "[I] will personally beat [G]reg [A]bbot to death. [I] do not care that [I] live in a different country [I] will personally fly to [T]exas and beat the ever loving s**t out of him."
A separate user tweeted, "'Vote out Greg Abbott!' b**ch we need to KILL him." Another user wrote, "[M]fs in [T]exas are so stupid, all u gotta do is kill Greg Abbott." Other tweets, including one where a user wrote "I'm going to kill the governor of Texas" have since been taken down.
Though actual surgery is rarely used, some trans children do use puberty blockers, a measure that medical professionals report to be "completely reversible," The Texas Tribune wrote. Nonetheless, this hasn't stopped Abbott from working to curb the use of such practices in his state for months.
Dating back to last July, the Texas Tribune reported that Abbott has continuously worked to restrict transition-related medical care after a plan to curb this type of care failed to make it through the state's House of Representatives.
This push started with Abbott directing DFPS in August to classify certain gender-affirming procedures as child abuse, an opinion that was backed by Texas Attorney General Ken Paxton on Monday, which prompted the governor to make his call for DFPS to carry out enforcement through investigations. The ACLU of Texas has condemned Abbott's actions and said there is no legal backing to his recent measure.
"​​This opinion and letter have no legal effect and cannot change Texas law nor usurp the constitutional rights of Texas families. But they spread fear and misinformation and could spur false reporting of child abuse at a time when DFPS is already facing a crisis in our state's foster care system," Brian Klosterboer, a staff attorney at the ACLU of Texas, wrote in a statement.
"The law is clear that parents, guardians, and doctors can provide transgender youth with treatment in accordance with prevailing standards of care. Any parent or guardian who loves and supports their child and is taking them to a licensed healthcare provider is not engaging in child abuse," the statement said.