Fox News Host Says if Trump Wins 'There Will Be Blood Everywhere'
Greg Gutfield, co-host of Fox News show The Five, has said that the results of November's ballot could cause widespread unrest if the Democrats don't win.
In a segment on Thursday, he took on the media, which he says has portrayed the election as "good versus evil" and that if President Donald Trump wins, Democrat supporters would take to streets and vent their anger.
The quote
"I hope that...they (The Democrats) win the Senate, the house and the presidency, because in that way, I won't be murdered because if Biden loses. I am being told that there will be blood everywhere, there will be riots, there will be demonstrations, people like me will be targeted.
"The Dems in the media have portrayed this election as good versus evil...which means that if Trump wins...it is almost required that the good take to the streets and punish the evil" he added, blaming the media for promoting anti-Trump rhetoric.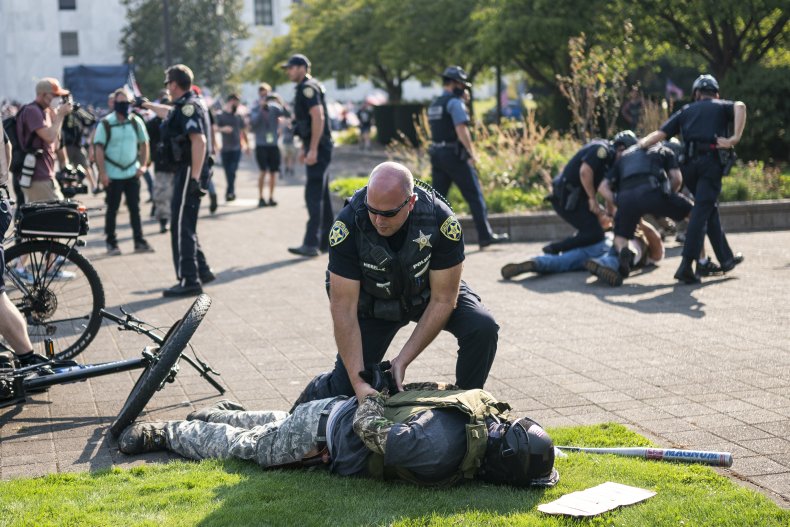 Why it matters
The unrest across the U.S. following the killing in custody of George Floyd has thrown open the doors to a debate about racial injustice and police brutality that will be a key plank of the election campaign.
Trump has taken aim at Democratic leaders in cities such as Portland and Kenosha and presented himself as the candidate of law and order. He tweeted on Thursday that if he didn't win, "America's Suburbs will be OVERRUN with Low Income Projects, Anarchists, Agitators, Looters and, of course, "Friendly Protesters."
Last month, Democratic presidential nominee Joe Biden accused Trump of being a president "who sows chaos" and is seeking to "instill fear in America" and appealed to voters not to believe Trump's re-election would lead to a cessation of violence.
Gutfield appears to be suggesting that should Biden lose, the unrest would switch from being fueled by racial injustice, to being driven by a sense of grievance among Democrat supporters fed a left-leaning media diet of rancor against the GOP and Trump.
This is a theory being pushed by some right-wing websites, such as the Conservative Firing Line which had one contributor predicting that Black Lives Matter protests and the pulling down of confederate monuments were a precursor to violence, and that "leftists have deliberately pushed for a second bloody civil war in America."
Meanwhile The Daily Beast reported this week that a coalition of leftist groups is planning for a "political apocalypse" of violence and chaos if Biden fails to win. "Occupy sh*t, hold space, and shut things down, not just on Election Day but for weeks," a source described the coalition's effort, dubbed the "Democracy Defense Nerve Center."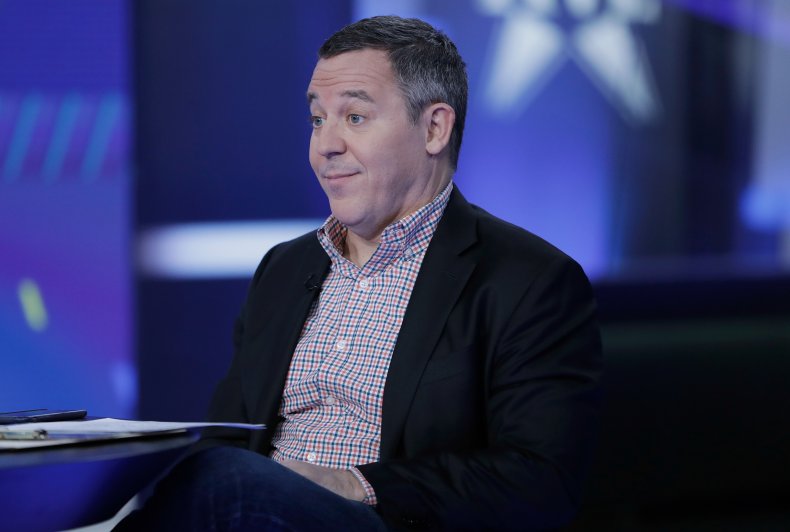 The counterpoint
A Biden campaign aide has told the Daily Beast the party is "aware of the concerns expressed by many of these [leftist] groups" that are "actively planning for all contingencies and scenarios."
In any case, most warnings about violence around the election do not relate to the threat posed those wanting to see Trump ousted. Miles Taylor, ex-chief of staff for the Department of Homeland Security and a Trump critic, said he expected the president to try to stay in power even if the results showed that he had lost.
"Now because of the president's actions, we may well experience a fall and winter of civil unrest like we have never seen," he told CNN last month.
Meanwhile, a report in June by the Center for Strategic and International Studies (CSIS) found that far-right extremism posed the biggest terrorism threat in the U.S, although it did emphasize that both far-right and far-left networks had used violence against each other.
"One of the most concerning [threats] is the 2020 U.S. presidential election, before and after which extremists may resort to violence, depending on the outcome of the election," the report stated.
Last month, the FBI warned that police should expect an increase in election-related threats from domestic extremists, although it did not specify whether the danger would come from the left or the right.
In August, former counterterrorism official Russ Travers told Yahoo News that if Trump lost, right-wing extremists could be inspired to commit violent attacks.