Greg Hardy UFC Debut: Former NFL Lineman Booked on Same Card as Rachael Ostovich, Alleged Domestic Abuse Victim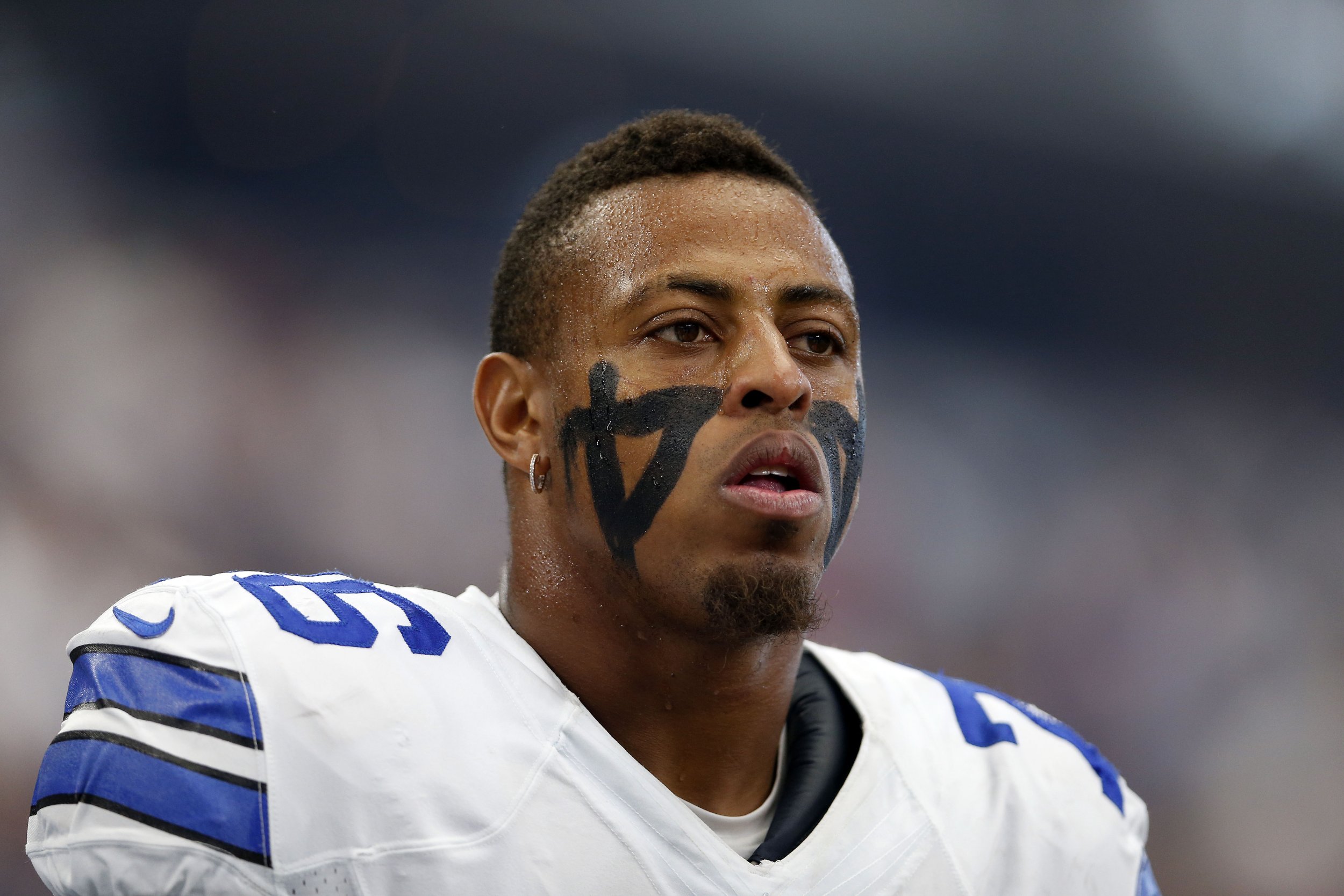 UFC's decision to sign troubled former NFL star Greg Hardy earlier this year was met with controversy, as was the announcement of his debut on Wednesday.
Hardy (3-0) will face Allen Crowder (9-3) at UFC Fight Night on Jan. 19 in Brooklyn, New York on a card that also features a women's flyweight match between Rachael Ostovich and Paige VanZant.
Ostovich was involved in an alleged domestic violence assault incident with her husband, MMA fighter Arnold Berdon, in November that left her with a broken orbital bone and injuries to her head, face and ribs, nearly preventing her from participating in the scheduled fight entirely. Berdon was arrested for second-degree assault and the case is currently under investigation by the Honolulu Police Department.
Hardy was exiled by the NFL in 2015 following a 2014 conviction in a domestic violence case in which he was accused of attacking and threatening his then-girlfriend Nicole Holder. Hardy was sentenced to 18 months probation and charged with a 10-game suspension by the NFL, however, the charges and suspension were later dropped when Holder failed to appear in court for a jury trial.
Hardy signed a one-year deal with the Dallas Cowboys prior to the trial and was instead given a four-game suspension for the incident. Hardy made several comments viewed to be in poor taste during his lone season in Dallas including saying he hoped to come out "guns blazing" in his return, mentioning New England Patriots quarterback Tom Brady's wife, Gisele Bündchen and claiming he planned to stop New York Giants quarterback Eli Manning by hitting "him in the mouth."
Hardy was also involved in a sideline altercation with then-teammate Dez Bryant after shoving an assistant coach and also drew the ire of head coach Jason Garrett, which led to Dallas opting not to re-sign him the following offseason.
Prior to the end of the 2015 season, Deadspin released photos of Holder after the incident which showed multiple bruises, including one under her chin, allegedly inflicted by Hardy, as well as hundreds of pages of records in the case.
Several MMA experts criticized UFC's decision to put Hardy's debut on the same card as Ostovich following Wednesday's announcement:
"There was really only one fight card that you absolutely, positively could not put Greg Hardy on without making the whole situation even worse. And the UFC put him on exactly that fight card," wrote MMA Junkie's Ben Fowlkes.
"It's admirable of Rachael Ostovich to use her platform to encourage women not to be ashamed of domestic abuse and get [sic] the help they need to. It is tone deaf and insensitive of the UFC to debut Greg Hardy, a known and unapologetic abuser on the same card," wrote MMA fighter Leslie Smith.
UFC president Dana White acknowledged that Hardy's past will "follow him for the rest of his life" but was willing to give the former Pro Bowler a second chance. The former defensive end has appeared in six MMA fights -- three pro, three amateur -- and has recorded a six first-round knockouts.
Meanwhile, Crowder told TMZ Sports that he plans on dedicating his fight against Hardy to Ostovich.
"I definitely want to win this fight for her," Crowder said. "I'm very against men beating women and I'm definitely not a woman so he's going to have a lot harder time with me than the last person so it's definitely a bad situation and I don't know how she's taking it and going through the situation. Best of luck to her in her fight, but I'm going to get that win for her and we'll go from there."
Hardy's debut will be the first UFC live event broadcast on ESPN as part of a five-year deal between the two companies. No main event has been announced for the Jan. 19 event.
Greg Hardy UFC Debut: Former NFL Lineman Booked on Same Card as Rachael Ostovich, Alleged Domestic Abuse Victim | Sports