Greg Knapp, NFL Assistant Coach, Dies of Injuries Following Bicycle Crash
Greg Knapp, an assistant coach with the New York Jets, died Thursday from injuries he sustained from a bicycle wreck last weekend. He was 58.
Knapp was injured in California over the weekend after a vehicle struck his bike. He was in critical condition all week before succumbing to his injuries. Jeff Sperbeck, who is Knapp's agent, confirmed the news Thursday afternoon.
Knapp was the passing game coordinator for the Jets.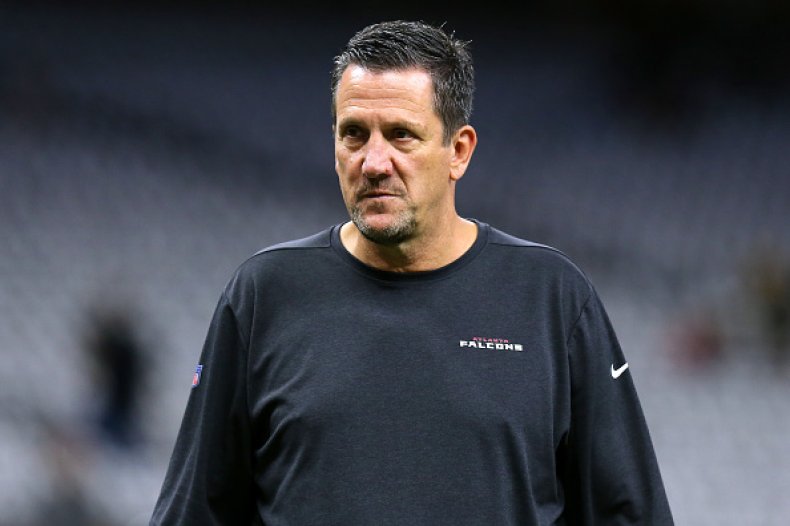 Knapp, born in 1963, played quarterback at Sacramento State from 1983-1986, earning honorable mention all-Northern California Athletic Conference honors in 1984.
After his playing time ended, he got an assistant coaching job at the school, where he coached running backs and wide receivers, and was eventually named offensive coordinator from 1991-94.
Current Sacramento State head coach Troy Taylor said the school was "heartbroken" by the news of Knapp's passing.
"We are heartbroken over the loss of Greg Knapp," Taylor said on the school's website. "Greg was not only a great former Hornet player and coach, but one of the kindest and most generous people that I've ever known. His success and humility have been an inspiration to all of us here at Sacramento State. We will continue to carry on his legacy within our football program and wish his family and friends peace and comfort through this difficult loss."
Knapp began his NFL career in 1995 with the San Francisco 49ers.
Knapp has worked with NFL quarterbacks since 1997, including stints as offensive coordinator for the San Francisco 49ers, Atlanta Falcons, Oakland Raiders, Seattle Seahawks and Houston Texans.
He was was Peyton Manning's quarterback coach for Denver when the Broncos won the Super Bowl in 2015. Knapp was the Broncos quarterback coach from 2013-16.
Knapp was the quarterback coach for Matt Ryan and the Atlanta Falcons from 2018-20, and recently became the pass game specialist for the Jets, who drafted Zack Wilson with the No. 2 overall pick in the NFL Draft this spring.
He is survived by his wife, Charlotte, and their three daughters.
Knapp was riding his bicycle in San Ramon, California, last Saturday (July 17).
Sperbeck, who is Knapp's agent, said the driver who struck the coach stopped to render aid. Knapp was taken to the San Ramon Regional Medical Center and eventually transferred to the John Muir Medical Center in nearby Walnut Creek.
The cause of the accident remains under investigation, and no arrests have been made.
Mike Klis of KUSA News 9, the NBC affiliate in Denver, was one of the first to report on Knapp's crash on Monday.
"Thoughts are w/former Broncos QB coach/current Jets pass specialist Greg Knapp. Heard from several players/coaches and confirmed w/agent Jeff Sperbeck that coach Knapp is hospitalized in critical condition w/serious injuries from bicycle accident over weekend in Calif," Klis tweeted.
This is a developing story.