Greg Walden Becomes 22nd Republican Lawmaker to Retire or Resign From Congress Ahead of 2020 Election
Oregon Representative Greg Walden announced on Monday that he will not be seeking re-election to Congress, becoming the 22nd Republican lawmaker to retire or resign ahead of the 2020 election cycle.
Walden, an 11-term congressman, told his supporters in a statement that while he was "confident" he could be re-elected next year he felt that "the time has come to pursue new challenges and opportunities."
The 62-year-old lawmaker joins a growing list of Republicans who have abandoned the idea of running for re-election this year. In fact, Walden is the 18th Republican to announce that they are either retiring or resigning from the House of Representatives.
Among the soon-to-be retirees are Susan Brooks, the recruitment chair for the National Republican Congressional Committee, and Jim Sensenbrenner, the second-most-senior member of the House. Plus, six of the retiring lawmakers are from Texas: Mike Conaway, Bill Flores, Will Hurd, Kenny Marchant, Pete Olson and Mac Thornberry. The so-called "Texodus" may result in Democrats making up the majority of the state's congressional delegation for the first time in 15 years.
New York's Chris Collins was forced to resign from the House earlier this month after pleading guilty to charges involving insider trading. Collins was the first House Republican to endorse President Donald Trump during the 2016 election.
In the Senate, Republicans are losing at least four lawmakers—all of whom are veteran committee chairman. Lamar Alexander (Health, Education, Labor and Pensions Committee), Pat Roberts (Agriculture Committee), Mike Enzi (Budget Committee) and Johnny Isakson (Veterans Affairs Committee) all announced they were retiring from Capitol Hill.
Meanwhile, just four Democrats have announced their retirement from the House including California's Susan Davis, Iowa's Dave Loebsack, New York's Nita Lowey and Jose Serrano. The only Democrat in the Senate to announce his retirement so is Tom Udall from New Mexico.
Democratic Rep. Katie Hill resigned from Congress on Sunday after admitting to inappropriate relationship with a staff member. The scandal included several nude photos of the lawmaker published on conservative news sites, which the former lawmaker called "revenge porn" from her estranged husband.
The increasing number of GOP retirements create an additional challenge for Republicans in 2020 as they look to flip the House and maintain their razor-thin majority control in the Senate. As things stand right now, the GOP needs to flip at least 19 seats to control the House.
Representatives Tom Reed and Paul Mitchell told Politico over the summer that there will likely be more Republican retirements to come before next year's election cycle.
Here's a full list of every Republican who is retiring or resigning from Congress ahead of 2020:
House of Representatives
Rob Bishop of Utah
Susan Brooks of Indiana
Chris Collins of New York
Paul Cook of California
Mike Conaway of Texas
Sean Duffy of Wisconsin
Bill Flores of Texas
Will Hurd of Texas
Kenny Marchant of Texas
Paul Mitchell of Michigan
Pete Olson of Texas
Martha Roby of Alabama
Francis Rooney of Florida
Jim Sensenbrenner of Wisconsin
John Shimkus of Illinois
Mac Thornberry of Texas
Greg Walden of Oregon
Rob Woodall of Georgia
Senate
Lamar Alexander of Tennessee
Mike Enzi of Wyoming
Johnny Isakson of Georgia
Pat Roberts of Kansas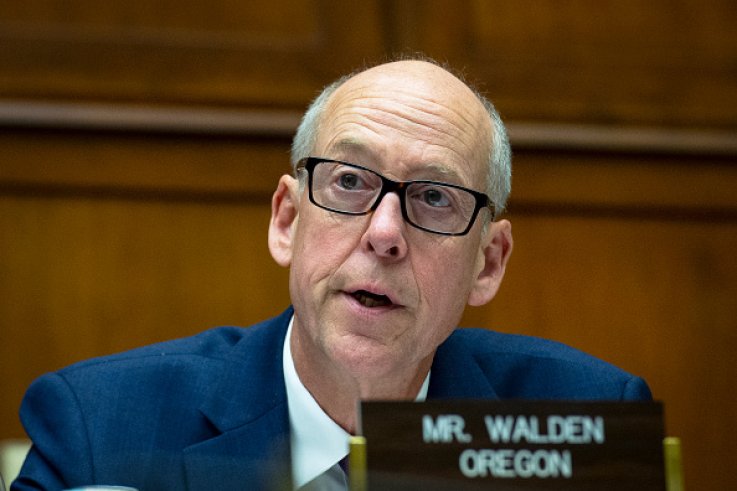 Greg Walden Becomes 22nd Republican Lawmaker to Retire or Resign From Congress Ahead of 2020 Election | U.S.