Gregg Allman: Southern Pride Without the Confederacy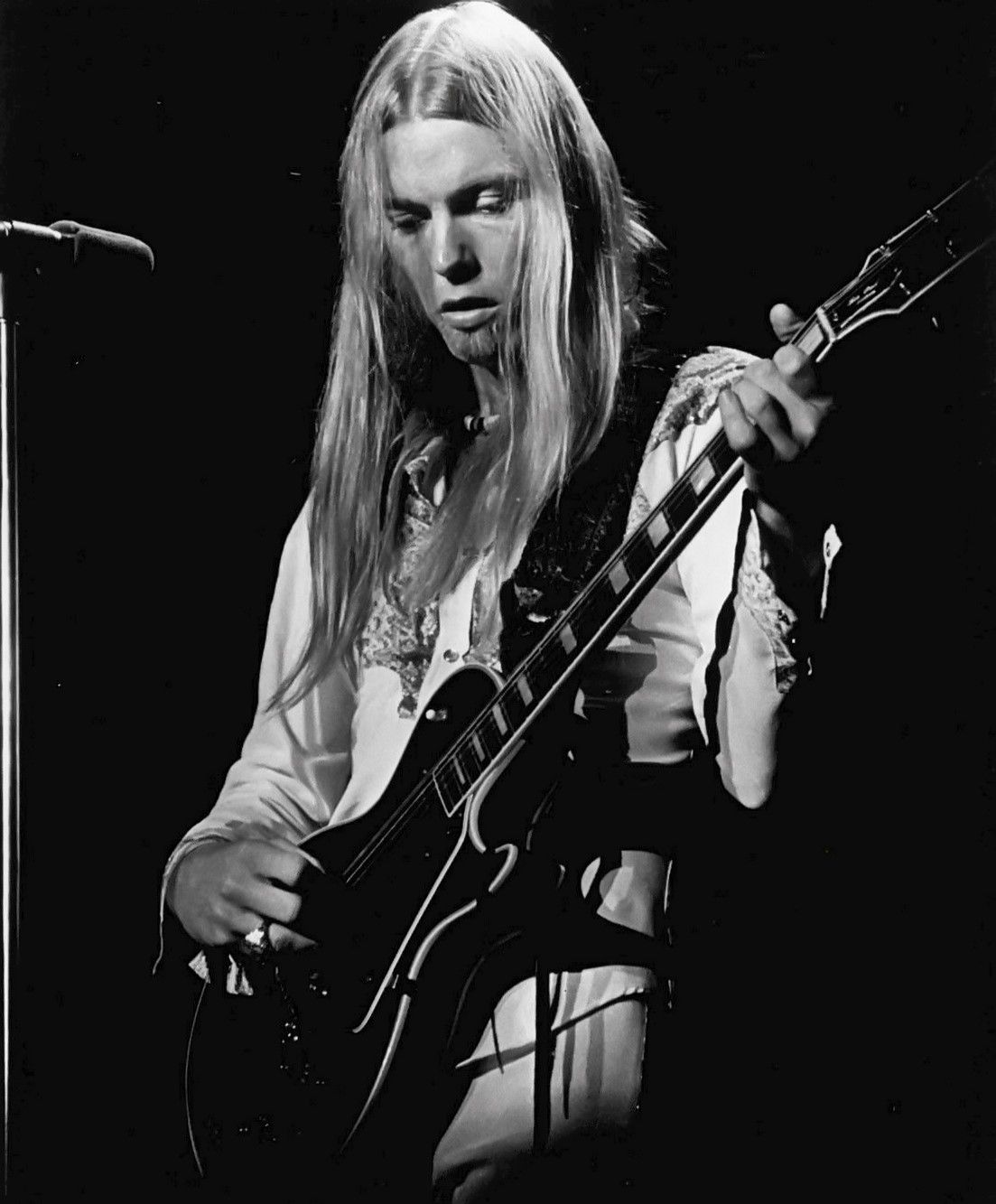 The tributes to Gregg Allman, who died Saturday at 69, have been flowing steadily. They've noted his mellifluous voice, his keyboard, his composing talents, his marriage to Cher, his creation of southern rock as a genre. But a lot of them have missed the ways in which The Allman Brothers Band promoted a sense of southern pride that was tolerant and racially integrated without peons to the Confederacy or even delving in specifically to politics. That seems like a timely example when the country is wrestling with what to do with confederate monuments and how we should think about the region's peculiar history.
It's important to remember that the Allman Brothers were integrated. It seems totally unremarkable now that the bluesy band had a black drummer, Jai Johnny Johnson, better known as "Jaimoe." But that was enough for some clubs in the late 60s and early 70s, when the Allman Brothers were growing, to ban the band. At the very least they often had to call in advance and let venues know that they had a black man with them. Because the Allmans were such a tight-knit band, Jaimoe wasn't just a bandmate but one of the brothers, playing on and off with them for more than 40 years. "I think the Allman Brothers having a black guy in that group was a real eye opener at that time," recalled Charlie Daniels, the musician. As one band manager said of the hippie-looking band, "The long hair was enough to start shit in most places...but Jaimoe, that was the spark to the gasoline."
Gregg and his brother Duane, the legendary guitarist who died in a 1971 motorcycle accident, had the deep appreciation for the blues and R&B. In that sense their story is like Mick Jagger or Eric Clapton or Elvis Presley or Eminem, supping at the table of black music and making it their own. These days that might be dismissed as cultural appropriation but that kind of categorization misses the transcendent qualities of beautiful music. (Ray Charles took grief for making a country and western album, too.) Listen to Live at Fillmore East, the 1971 album that marked their breakout—which I've listened to maybe a thousand times. It's as good a blues and rock album as ever there was. No wonder black artists like Wilson Pickett and Aretha Franklin chose Duane as their studio guitarist. So did Eric Clapton on "Layla."
The Allman Brothers weren't just from the South. They were proudly southern as evidenced by songs like "Southbound." In 1976, after the band had become famous, they supported fellow Georgian Jimmy Carter for president as the former governor himself became a symbol of a post segregationist South. Carter would go on to credit the Allman Brothers as essential to his victory. That's an exaggeration but the Allmans made Carter seem hip to wary northerners who may have feared a southern governor at a time when it had been more than a century since the country elected a southern president. The 39th president's love for the band made their way into one of the great Saturday Night Live sketches. They chose to live in the South and helped build Capricorn Records in Macon, Georgia—an integrated label founded by the late producer Phil Walden.
It's not that the band tapped out overtly political songs—there were no protest anthems, none that addressed the awkward place of being a Southern liberal. They offered nothing like "Sweet Home Alabama," the Lynyrd Skynyrd anthem that was written as a rebuttal to Neil Young's accusatory "Southern Man," which pilloried Dixie as a hellhole. "Well we heard Mr. Young sing about us. Well, we heard old Neil put us down." Skynard occupied an odd place in Southern politics. "Sweet Home Alabama" chided George Wallace. (In Birmingham they love the governor/Boo Boo Boo/Now we all did what we could do.) But the song got appropriated as a conservative anthem and the band's occasional waving of the Confederate flag sped that. Other songs of the era sought to fuse old and new South. Black Oak Arkansas sang that Martin "Luther King was a good ole boy." The Band's "The Night They Drove Old Dixie Down" was a heartbreaking Civil War story of defeat and humiliation that had nothing to do with Jim Crow. (Liberals like Joan Baez cover it.) The Allmans didn't go in for that kind of politicking. Their symbolism was pro South but largely apolitical, leading by example. One of their most famous albums, Eat a Peach, featured an oversized piece of southern fruit on a truck. The Allman Brothers symbol was a trippy mushroom not a Confederate flag.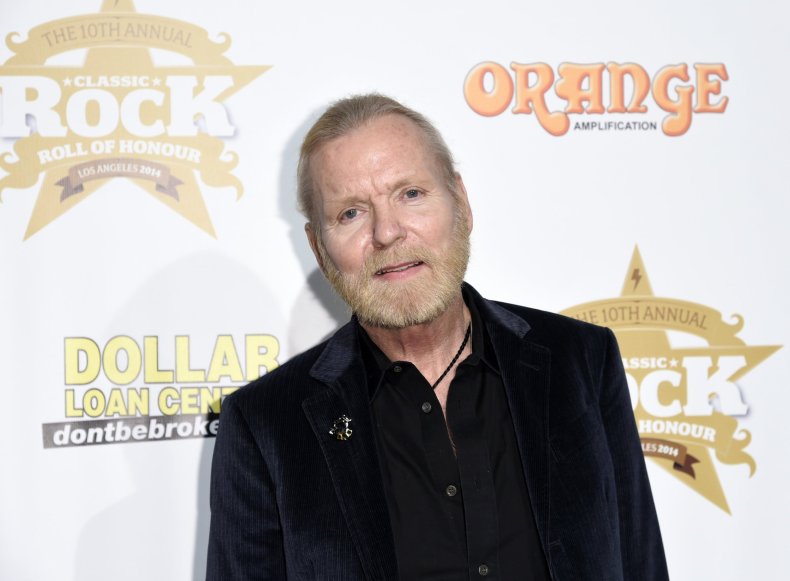 I saw the band maybe seven or eight times between 1977 and 2014. Few things were more intense that Gregg's pained voice on "Whipping Post," or his sweetness on "Melissa." Replacing band members over the years with giants like Derek Trucks, son of the late Butch Trucks, or Warren Haynes, gave the band new fans along with the middle-aged rockers more than four decades after The Allman Brothers Band was issued in 1969. Gregg Allman's years of drugs and failing health took its toll although his grizzled look didn't really change much between his star turn as a drug dealer in the underrated film, Rush, and his last shows. He never became a sad rocker, past his prime, playing Indian casinos or corporate events. His band that gave birth to decades of southern rockers like Little Feat, Marshall Tucker, REM, Widespread Panic and Drive by Truckers was still relevant long after Gregg was eligible for AARP. He was still vital when he passed away. So was the band's now forgotten integrationist message.