Gregg Popovich On Donald Trump: 'This Individual Is in a Game Show'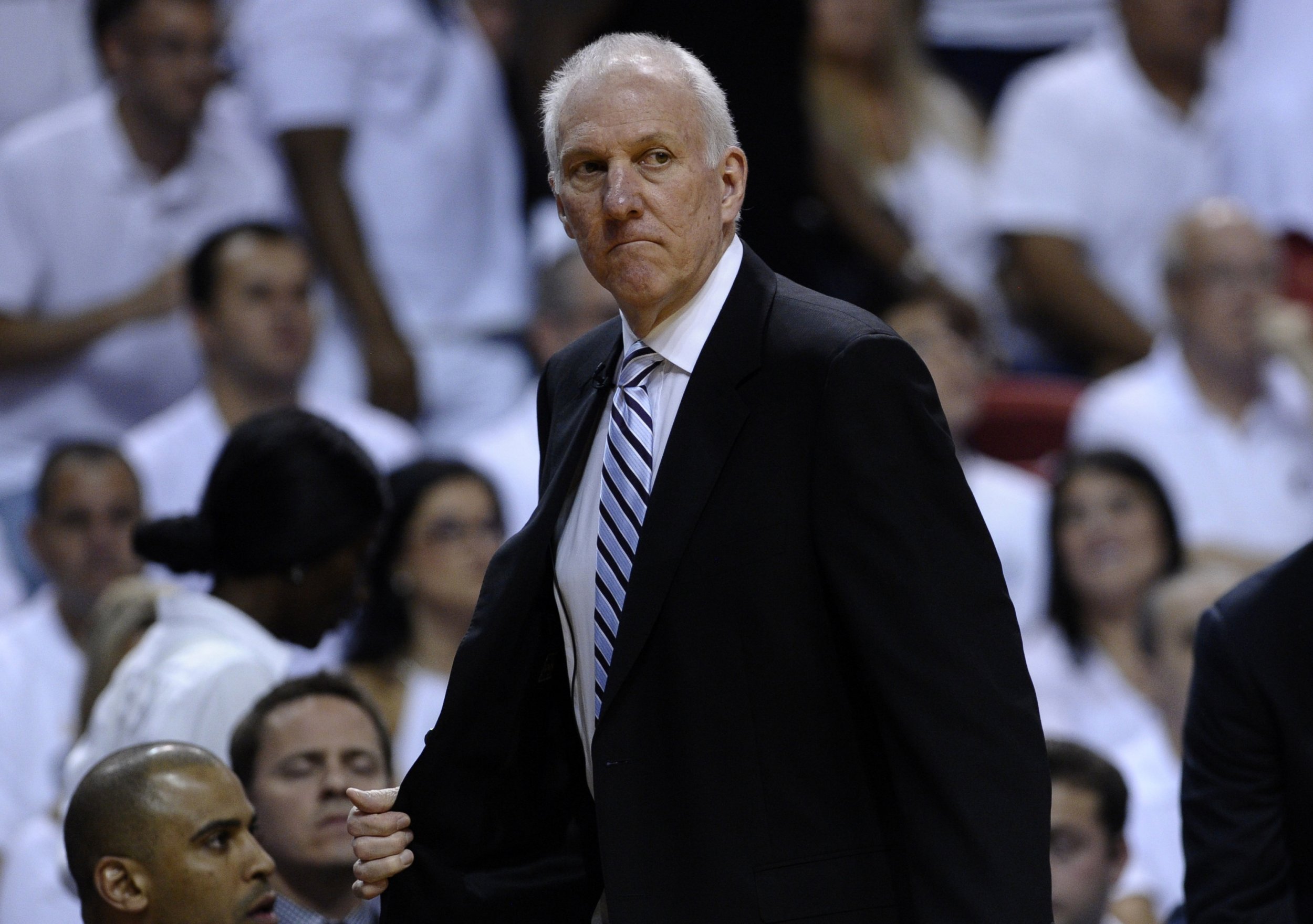 Gregg Popovich, the San Antonio Spurs coach, didn't specifically name Donald Trump when he talked about his interest in politics before the first game of the NBA Western Conference Finals Sunday night.
It was pretty clear, though, that Popovich, who has criticized Trump in the past, was directing comments straight at the U.S. president.
"Usually things happen in the world, and you go to work, you know, and you've got your family and you've got your friends and you do what you do, but to this day I feel like there's a cloud, a pall over the whole country—in a paranoid, surreal sort of way," Popovich said before the Spurs lost a 25-point lead to the Golden State Warriors at Oracle Arena in Oakland in quotes reported by The Guardian.
"It's got nothing to do with the Democrats losing the election. It's got to do with the way one individual conducts himself. And that's embarrassing, it's dangerous to our institutions and what we all stand for, what we expect the country to be. But for this individual, he's in a game show. And everything that happens begins and ends with him — not our people or our country. Every time he talks about those things, that's just a ruse. That's just disingenuous, cynical and fake."
The Spurs, seeking a sixth NBA Championship under Popovich, jumped into a big lead but were dragged back by Stephen Curry's 40 points and 34 from Kevin Durant.
The Spurs lost All-Star forward and former MVP Kawhi Leonard during the game, to a left ankle injury. ESPN reported that Leonard, 25, would undergo an MRI scan but Popovich would only say the injury was to the same foot Leonard hurt against the Houston Rockets in game six of the the Western Conference semifinals.