Greggs Bakery Considers Selling Sushi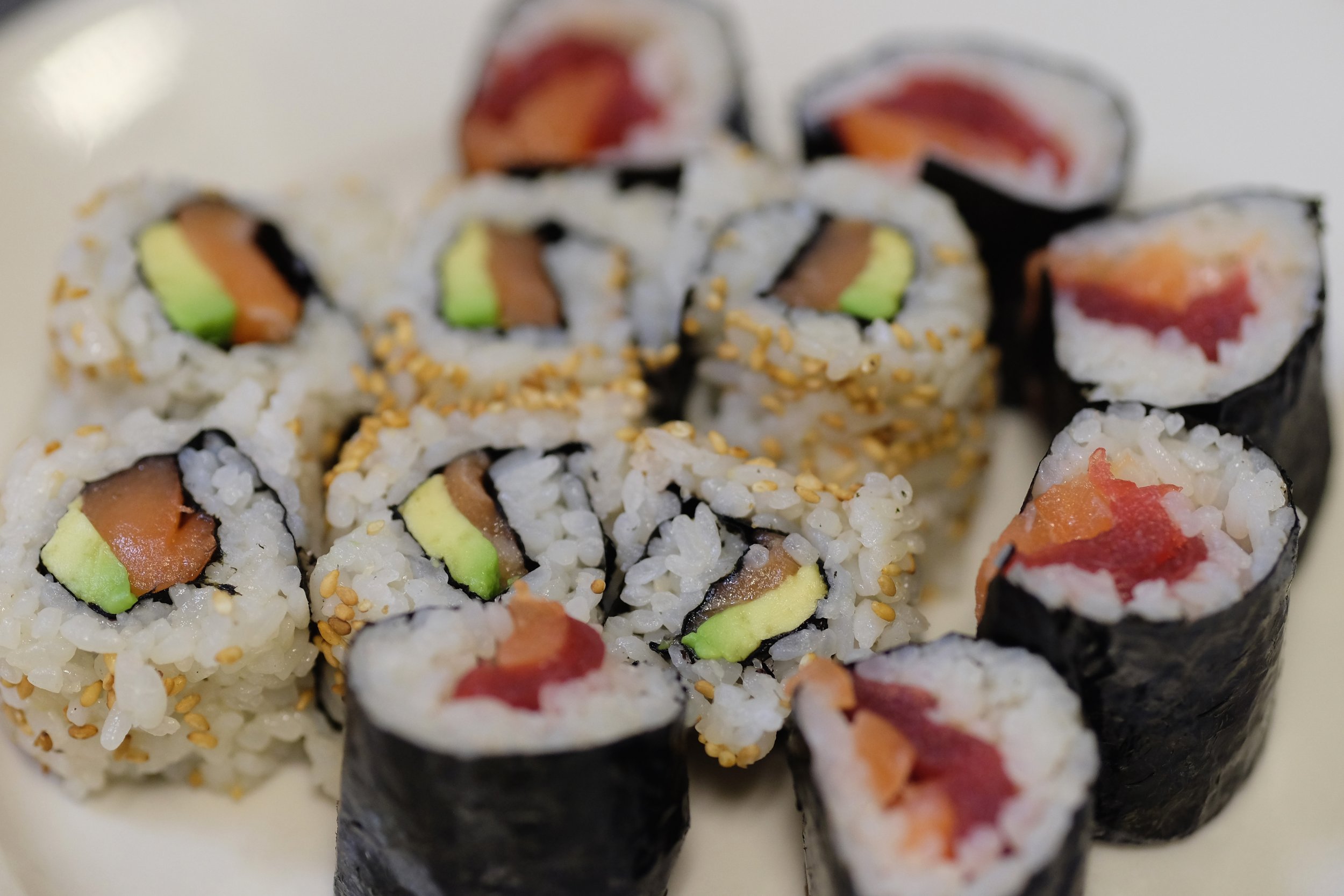 Greggs, the U.K.'s largest bakery chain, could start offering sushi to customers in response to demand for healthier options.
Alongside its popular sausage rolls, doughnuts, sandwiches and pastries, the bakery's 'Balanced Choice' menu, launched last month, already accounts for 10 percent of overall sales. The range features a selection of foods under 400 calories including a teriyaki chicken noodle salad (256 kcal), a Cajun chicken flatbread (309 kcal) and a summer berry pot (91 kcal).
"We will always be a bakery and sausage rolls will always be part of that, but we're trying to leverage that with demand for healthier options," Greggs' chief executive Roger Whiteside said. "We're looking at a number of things including a gluten free range and more vegetarian ideas. We're also looking seriously at Mexican food, it's struggled in the U.K. for years but is gaining a foothold, and it's not impossible that we'll see sushi on the menu one day."
However, not everyone is pleased about the bakery's decision to diversify by offering customers healthier choices.
A spokeswoman from Greggs reassured customers that the bakery's long-established favorites are here to stay. "The core products Greggs is famous for—sausage rolls, pastries and doughnuts—aren't going anywhere. They remain very popular," she tells Newsweek. "I don't think the sausage roll will ever get knocked off its pedestal!"
Greggs, which boasts 1,720 shops across the country saw a 25 percent rise in profits to £73 million in 2015 alone. Hundreds of thousands of sausage rolls are sold daily.