Grenades Used in Mosque Attack But Backlash Remains Muted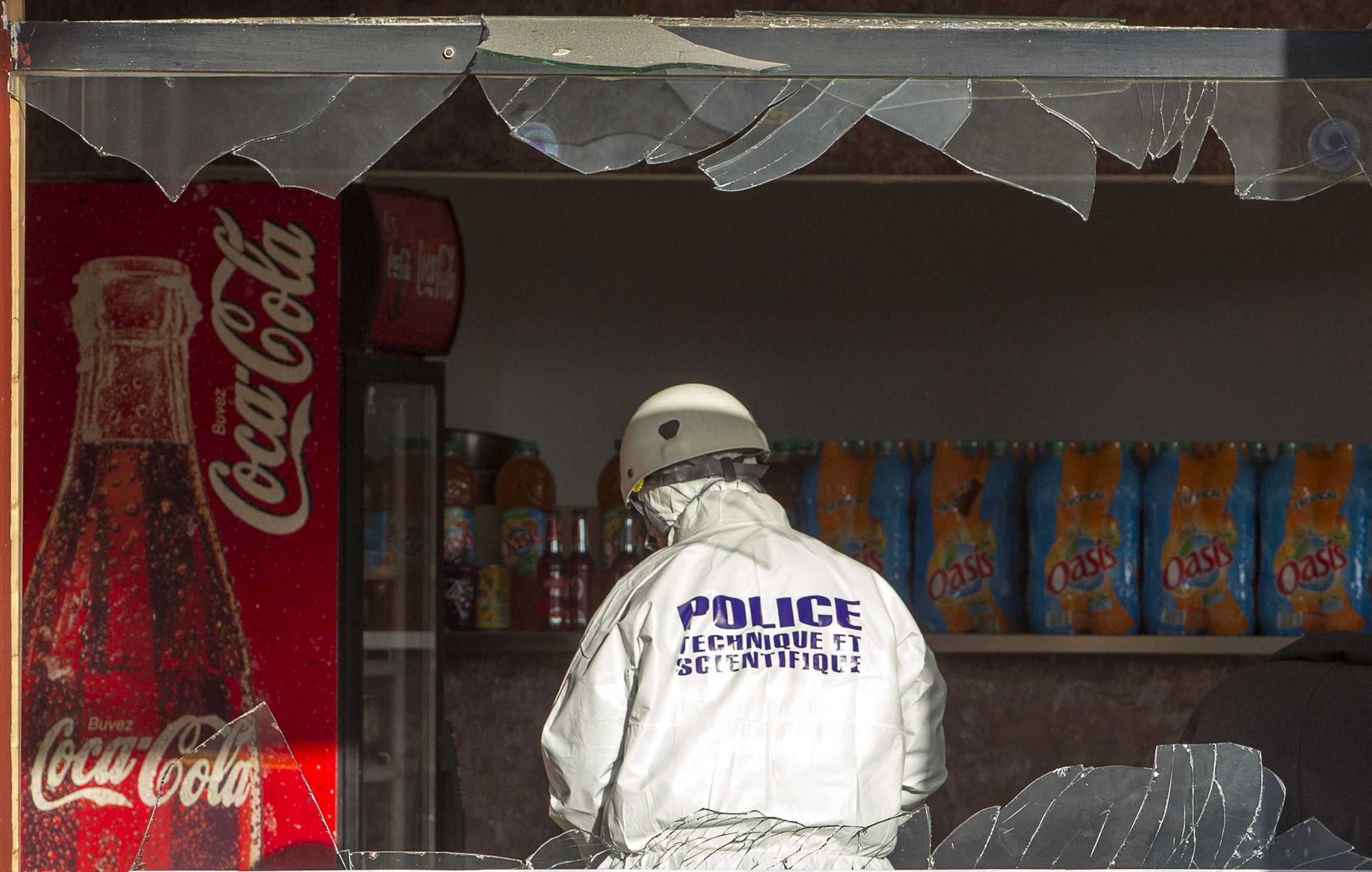 Training grenades were thrown into a mosque courtyard west of Paris early on Wednesday night according to French newspaper Ouest-France in one of a limited number of isolated incidents at mosques following Wednesday's attack at the offices of satirical magazine Charlie Hebdo in Paris that killed 12.
One of four training grenades exploded on the site, with the remaining three being discovered by police on Thursday, who blocked off the area in the city of Le Mans. Gunshots were also allegedly fired at the mosque overnight Russia Today said, with no injuries reported and no arrests made.
A Muslim prayer room was also attacked by gunfire on Wednesday night in the Port-la-Nouvelle district near Narbonne in southern France. A local prosecutor told Agence France-Presse (AFP) that the room was empty at the time of the attack, although a window and door in the room showed signs of damage.
Perrut Bernard, Mayor of Villefranche-sur-Saone in eastern France was quoted by Le Progress as saying that he feared an explosion on Thursday morning in a kebab restaurant near a mosque in Villefranche was connected "to the dramatic event that occurred on Wednesday". No casualties were reported.
France is on high alert following the attack in Paris on Wednesday that killed 10 journalists and 2 police officers at Charlie Hebdo's offices. Mosques, synagogues, shopping centres, train stations and airports in France have increased security measures according to French prime minister Manuel Valls, who has also deployed 650 additional soldiers and 2,000 police officers to the streets of Paris Thursday.
Thousands of people attended peaceful vigils in public spaces around France last night with many holding signs saying "Je suis Charlie" in solidarity with the journalists killed in the attack. Muslim leaders roundly condemned the attack, with Imam Tareq Oubrou urging "Muslims to massively pour into the streets to express their disgust".
Police are still searching for French national brothers in relation to Wednesday's murders. The suspects have been identified as Said Kouachi, 34, Cherif Kouachi, 32. A third suspect, Hamyd Mourad, 18, surrendered to police Wednesday evening in Charleville Mezieres after seeing himself identified as a person of interest on social media.