Greta Gerwig on 'Lola Versus', Insecurity, and Marriage Before 30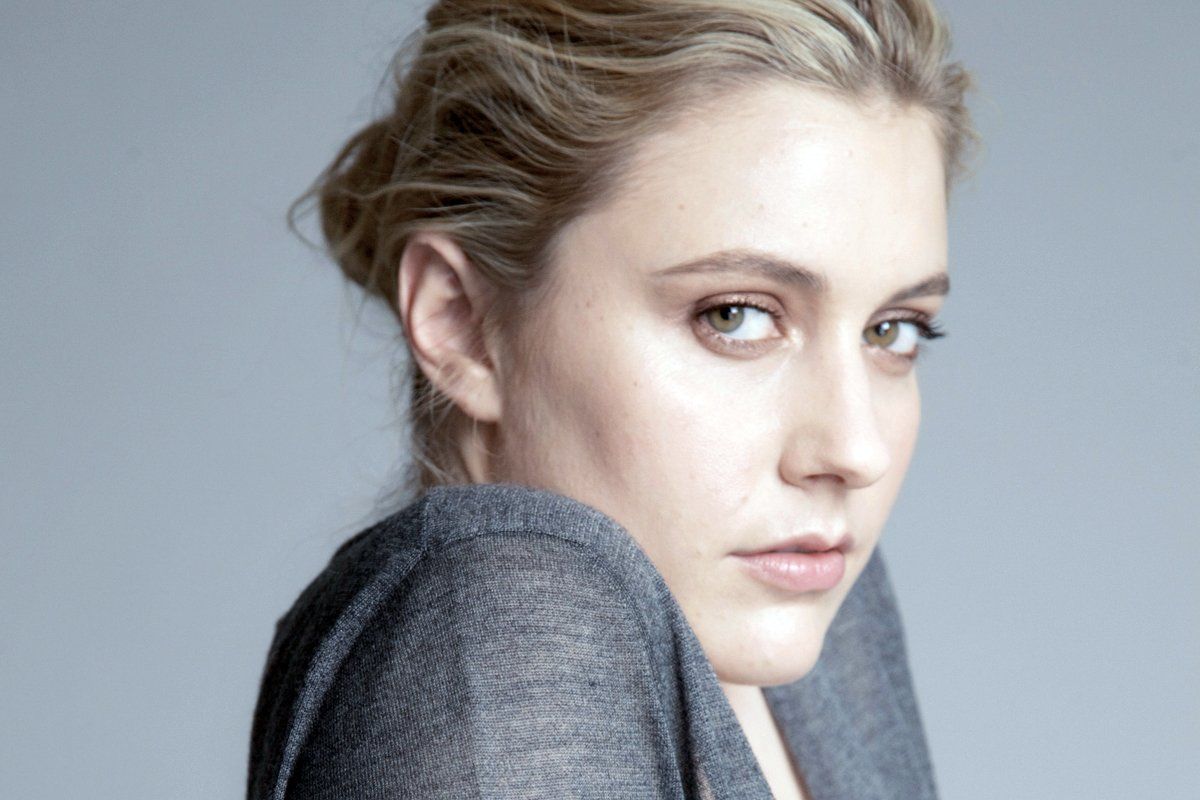 I started lying about my age when I was 7. It was first grade, and I had turned 7 in August. Having an August birthday meant that I would either be the oldest kid in the class or the youngest. My mom explained that she and my dad had been the youngest and they hated it, so of course I was just going to love the opposite. I think a lot of parenting goes something like that.
Lola Versus is not about an overly self-conscious 7-year-old. But it is about getting older, about passing the landmark age of 30 and feeling that you are not where you should be. By 30, Lola wants to be a wife cooking dinner with farmer's-market vegetables and giving her less-married friends advice. And then of course her fiancé breaks up with her, destroying that fantasy future. This sets off her year of mistakes, misbehavior, and misadventures. All "mis" and no "Mrs."
I don't consciously share the same dream of being married by 30 that Lola does, but on some deep level, I totally get it. As a child, when my mom took me with her to the grocery store, I would always study the bride magazines at the checkout. For years, one of my most prized possessions was a 1992 People about the best weddings of both that year and of all time. I used to take out a flashlight and read it at night when I was supposed to be sleeping. My favorite dress was a tie between Toni Braxton's and Delta Burke's.
The panic—that you should be in second grade and not first grade, that you should be married and not single—causes people (me, Lola) to act in ways that aren't their best selves. I lied, Lola acts out. And, very luckily, we (real, fictional) are both saved by our friends.
We shot the movie last summer, and I was both thrilled and terrified the whole time. Like riding an unsafe carnival ride or kissing someone handsome. Lola: it was the titular role for a real movie studio and all of my feelings of inadequacy were very close to the surface. Just the standard "I'm not ______ enough" or "I'm too _______." One day we were shooting in the East Village and I was feeling especially not talented or pretty or worthy when, out of nowhere, I hear a beautiful, laughing, alto voice yell, "Greta! Greta!"
It was My Rock Star. She went to college with me and is still the coolest person I've ever actually met. She got home delivery of The New York Times to our dorm. She spoke other languages. She didn't have a cellphone. She has always seemed free in the way I think every girl who hopes to be called a woman wants to be free. I hadn't seen her in more than a year—she was always in Berlin or Paris or Alaska. Yet there she was on Second Avenue, unashamed, unmarried, unworried about what people thought she should be doing or where she should be going. She was my guardian angel on a skateboard. Actually, I'm not sure about the skateboard. But I do know she saved me in that moment. Really. As we hugged and laughed, I thought, Hey, I'm OK. I'm making a movie! And all this stuff I feel weird about is useful for Lola!
That's being an actress: trying to build a character out of self and imagination, figuring out life for fictional creations and for myself. Standing on the set of my movie, talking to my kick-ass magical rock-star friend, I could almost feel awesome about being 28 and secretly wanting a ridiculous wedding dress. Almost. I held a little back for Lola; she still needed some of my old insecurity.
Lola Versus opens in select theaters June 8 and nationwide during the month.