Greta Thunberg Responds to Brazilian President's 'Brat' Comment With New Twitter Bio
Teenage climate activist Greta Thunberg has clapped back at Brazilian President Jair Bolsonaro for calling her a "brat" by making the far-right leader's insult her new Twitter bio.
Bolsonaro's disparaging comments toward the 16-year-old Swedish environmental activist came during a press conference on Tuesday. The Brazilian leader appeared frustrated with Thunberg's condemnation of a rise in anti-indigenous violence in the Amazon.
"Greta's been saying Indians have died because they were defending the Amazon," Bolsonaro told reporters. "It's amazing how much space the press gives this kind of pirralha."
"Pirralha" is a Portuguese word that is often translated to "brat" or "pest" in English. A few hours after Bolsonaro made the remark, Thunberg's Twitter bio was changed to read: "Pirralha."
The move has become a trend for Thunberg as she faces attacks from world leaders. She did the same to President Donald Trump in September after he mocked her for a speech she delivered to the United Nations.
In a tweet, Trump shared a video clip of Thunberg telling the United Nations: "People are suffering, people are dying, entire ecosystems are collapsing. We are in the beginning of a mass extinction and all you can talk about is money and fairytales of eternal economic growth."
The president responded to the clip by saying that Thunberg "seems like a very happy young girl looking forward to a bright and wonderful future. So nice to see!"
Later, the Swedish environmental activist changed her Twitter bio to say, "A very happy young girl looking forward to a bright and wonderful future."
Thunberg became a symbol for challenging climate change after she launched the "Fridays for Future" movement in 2018. The movement encouraged students to skip school to demand action on climate change from government leaders. On September 20, the young activist led the largest climate strike in history, which included an estimated 4 million people across 163 countries.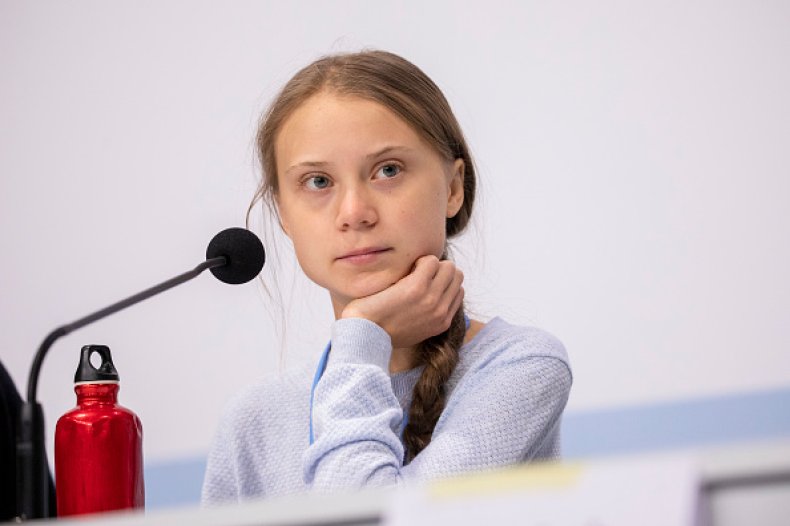 Thunberg's comments about the slayings of indigenous people in the Amazon came during the United Nations' international climate change conference, which is currently being held in Madrid, Spain. Brazil's environmental agenda, especially the country's spike in rainforest deforestation, has sparked outrage from environmental activists and world leaders.
Thunberg tweeted over the weekend that "indigenous people are being literally murdered for trying to protect the forrest (sic) from illegal deforestation. Over and over again. It is shameful that the world remains silent about this."
She also linked to a news report about the murder of two indigenous people in Brazil's Maranhao state. After the killings, Brazil's former environmental minister Marina Silva tweeted that "this Amazon bloodbath demands a strong and swift response from Brazilian authorities."