Former Fox News anchor Gretchen Carlson wants women (and men) to feel safe when they're at work. The women's empowerment advocate helped make way for the momentous #MeToo movement when she filed a sexual harassment complaint in 2016 against chairman Roger Ailes. It was an unprecedented move, predating the #MeToo movement by more than a year. Not only did the Fox News media tycoon step down from his position, but the network also issued a public apology to Carlson. Thousands of women began to reach out to Carlson, telling tales of sexual abuse and harassment that replicated her own experience. After writing her New York Times best-selling novel Be Fierce, Carlson was inspired to work with Lifetime on Breaking the Silence, a documentary about the untold stories of McDonald's workers who allegedly experienced sexual harassment and abuse in the workplace. Now, Carlson's harrowing journey is being turned into a movie, starring Nicole Kidman, and a limited series on Showtime starring Naomi Watts. "My hope is that they stop turning a blind eye to sexual harassment and determine how to make workplaces safer for everyone," Carlson says. "It's not that tough. The final part in really making a change is having companies realize this is not a passing fad."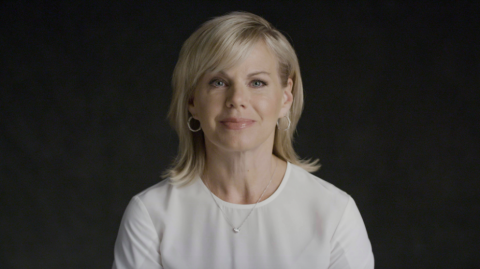 What's it like to have Kidman and Watts portray you on film and TV?
It's surreal, quite honestly, to have these two best friends in real life playing a small town girl from Minnesota.
Why did you choose to focus on McDonald's in your documentary?
The stories were compelling and nobody had told it before. This is exactly why we don't fix the problem. People are scared of really getting down to the nitty gritty. The only way companies are going to fix it is if we actually talk about it and force change.
How did you get the women in the documentary to open up to you?
We immediately had a connection. It was like they trusted me implicitly because they knew that I wasn't going to judge them. They knew I understood them. They knew I felt empathy for them. They also knew that I was going to go and try and get answers for them.
Were you surprised by anything in this documentary?
I got to see the transformation of these young women who went from immense pain to being leaders. It's an amazing story about hardship, what they've gone through. It's emblematic to my life in a way. They are now speaking their truths and being a voice to empower other women. In a very interesting way, they actually become more whole as people from their experience. I didn't know I was going to capture that. Sometimes people don't want to talk about this issue because they think it's sad and it's easier to just ignore it but what's so great about showing the transformation is that you see this positive outcome. They're amazing examples now for their children and for other families.