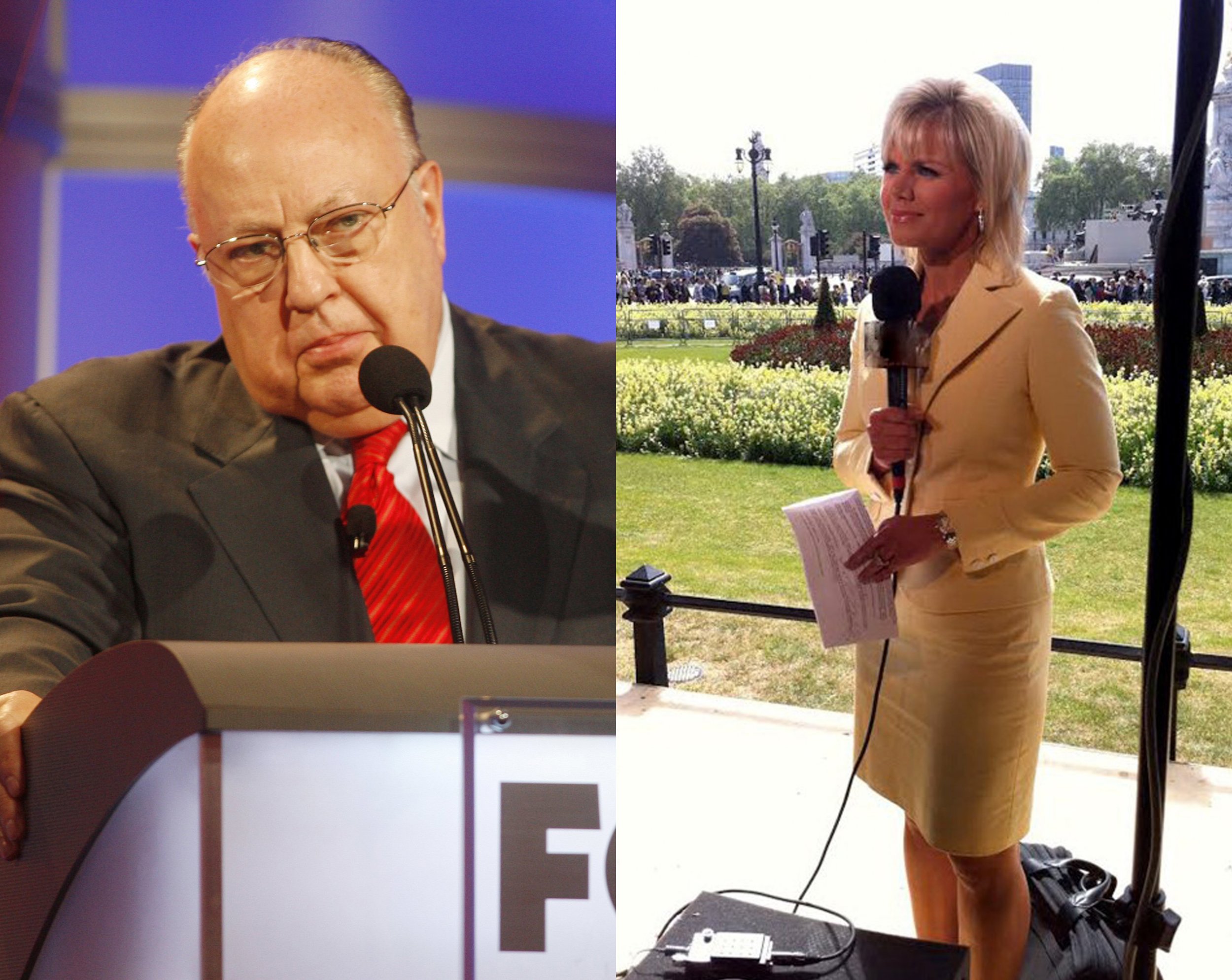 Updated | Former Fox News host Gretchen Carlson claims that for years she endured sexual advances and harassment from top network executive Roger Ailes, according to a lawsuit filed Wednesday in New Jersey Superior Court.
In the complaint, Carlson, 50, alleges that Ailes, 76, fired her in June because she had refused his sexual advances and complained about sexual harassment in the office. She had worked at Fox for 11 years, most recently hosting The Real Story With Gretchen Carlson.
"This was a difficult step to take," Carlson said in a statement. "I had to stand up for myself and speak out for all women and the next generation of women in the workplace."She is seeking compensatory damages, punitive damages and attorneys' fees. In a statement released hours after the filing, Ailes denied all allegations.
The complaint outlines several alleged instances of harassment. Carlson claims Ailes would ogle her and make her "turn around so he could view her posterior," and that he would comment on her outfits and encourage her to wear certain clothing. He also allegedly would comment on her legs. He allegedly said Carlson "was 'sexy,' but 'too much work,'" the complaint states.
Carlson alleges that her complaints to Ailes fell upon deaf ears. Ailes allegedly responded by calling Carlson a "man hater" and "killer" and fired her from a co-hosting role on Fox & Friends in 2013.
Ailes also allegedly denied Carlson "fair compensation, desirable assignments and other career-enhancing opportunities," the complaint states, and he allegedly "refused to provide her with anywhere near the level of network media and support provided to other Fox News hosts."
When Carlson went to Ailes again last September to complain, according to the lawsuit, Ailes allegedly responded, "I think you and I should have had a sexual relationship a long time ago and then you'd be good and better and I'd be good and better."
Her lawyer, Nancy Erika Smith, tells Newsweek: "She's taken on somebody known for being vicious in retaliation and who smears people, but she's brave.... It's extremely difficult, and she's distressed about her career, but she's taking a stand.
"From the beginning, he injected sexual innuendo and sexual demands into her workplace," Smith says. "She tried to ignore it, hoped it would go away, just tried to change the subject. And rather than going away, it got worse and worse and worse."
Smith says her client hopes the case will add to the growing momentum in the media industry and other fields against sexual harassment. "Gretchen hopes that...by joining in this conversation and standing up for herself and other women, our daughters will go into the workplace and not put up with this anymore."
"Gretchen Carlson's allegations are false. This is a retaliatory suit for the network's decision not to renew her contract, which was due to the fact that her disappointingly low ratings were dragging down the afternoon lineup," Ailes said in his statement.
"When Fox News did not commence any negotiations to renew her contract, Ms. Carlson became aware that her career with the network was likely over and conveniently began to pursue a lawsuit," the statement continued. "Ironically, Fox News provided her with more on-air opportunities over her 11 year tenure than any other employer in the industry, for which she thanked me in her recent book."
Ailes added, "This defamatory lawsuit is not only offensive, it is wholly without merit and will be defended vigorously."
This article has been updated to include a statement by Roger Ailes.