Michigan Governor Gretchen Whitmer is being investigated by federal officials over a trip she took to Florida in March, when Michigan residents were being cautioned about traveling during the coronavirus pandemic.
The Federal Aviation Administration is looking into the controversial flight after determining that Air Eagle LLC, the Detroit company hired by Whitmer's office, is not authorized to operate charter flights.
Whitmer flew from Lansing to West Palm Beach, Florida in a private jet to spend a weekend with her sick father from March 12 to March 15.
However, the FAA found that Air Eagle does not have the necessary Part 135 certificate needed to carry Whitmer to and from Florida.
Aircraft owners are allowed to fly themselves and sometimes their friends at no charge, under a Part 91 certificate, but in order to fly others for a fee, the FAA requires a federally-issued Part 135 certificate.
The governor's office confirmed to the Detroit Free Press that the aircraft she flew on, Gulfstream G280, "is not on a 135 certificate and Air Eagle does not have a Part 135 certificate."
In a long-awaited Friday memo disclosing the details of the trip, Whitmer chief of staff JoAnne Huls said the governor's office "made a decision to use a chartered flight for this trip" because of ongoing security concerns.
Whitmer has faced significant backlash during the pandemic for her statewide COVID-19 restrictions, including one situation in which she was the target of a foiled kidnapping plot.
Huls said Michigan Transition 2019, a nonprofit corporation controlled by Whitmer, paid for the $27,521 cost of her March trip. The governor used personal funds to pay the $855 cost of her seat.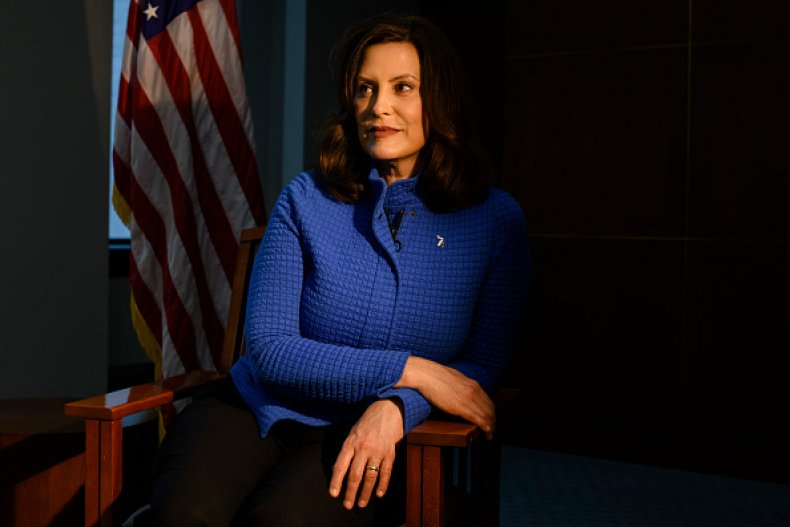 FAA violations can result in serious civil penalties for both the company that owns the aircraft and the pilot.
While the regulator's charter flight regulations don't apply to the passengers of unauthorized trips, the FAA's investigation is the latest controversy to arise from Whitmer's trip.
The governor has been heavily scrutinized for flying at a time when her administration was asking Michigan residents to avoid travel, for previously failing to disclose how the flight was paid for and for not following state health guidelines.
Two weeks before Whitmer left for Florida, the Michigan Department of Health and Human Services issued guidance telling residents to get a PCR viral test one to three days before traveling and again three to five days after returning home.
When asked why those recommendations were not followed by the governor, her office told WDIV that guidelines were not one of Whitmer's executive orders.
Whitmer was not vaccinated at the time of the trip but her office said that "throughout the pandemic and during the trip, the governor has followed COVID-19 protocols," adding that there were no existing limitations on travel at the time.
The governor's office has also apologized for the lack of transparency. Huls said officials "could have done a better job of answering questions about this trip with more clarity while also balancing the need to protect the governor's security, and for that I take responsibility."
Newsweek reached out to Whitmer's office and the FAA for further comment but did not hear back before publication.