England's second-largest police force failed to record over 80,000 crimes in a year and closed cases without proper investigation, a report has found.
Greater Manchester Police was also found to have let down victims, including those who had suffered violent offenses, according to HM Inspectorate of Constabulary (HMIC). The inspection body found that nearly 220 crimes a day had gone unreported in the year to June 2020.
It said: "The service provided to victims of crime by Greater Manchester Police, particularly vulnerable victims of crime, remains a serious cause of concern. Over one in five of all crimes reported to the police in Greater Manchester are not making it onto the books. The position is worse when it comes to recording violence against the person, where more than one in four crimes are not being recorded. Domestic abuse often lies behind these types of crimes of violence, meaning that the victims are especially vulnerable."
It also found that the force had only recorded 77.7 percent of reported crimes, which was "a statistically significant deterioration in recording standards since our 2018 inspection." The latest figures represented a drop of 11.3 percent from 2018.
The report said that over half of investigations lacked sufficient supervisory oversight and planning, which in some cases led to "slow progress and a poor service to victims of crime."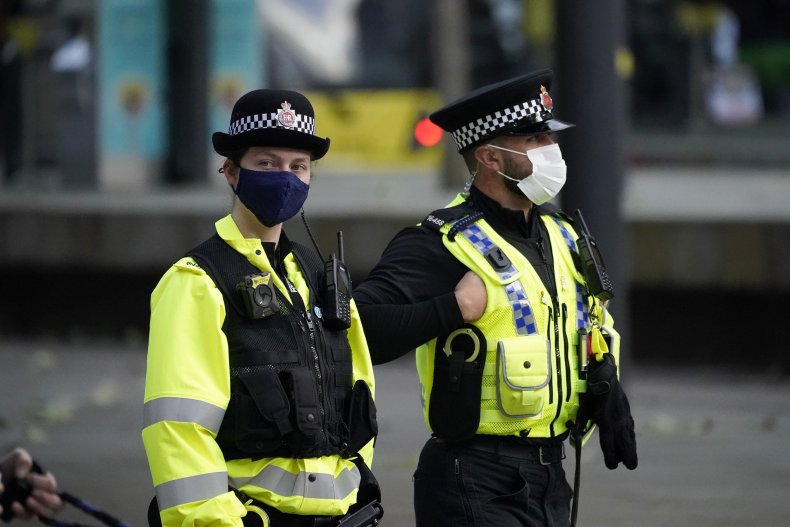 Greater Manchester Police said it had put in place a robust plan to resolve the issues highlighted. Deputy Chief Constable Ian Pilling told Newsweek: "We welcome inspection and scrutiny as we are committed to providing victims of crime with the highest standards of service. We are obviously disappointed by some of the findings in the report, particularly where we have let victims down. However, I want to reassure the public that we treat this matter very seriously. We have a long term strategic plan in place to address these issues and that we are determined to make whatever other short term improvements we need to make and to make them as quickly as possible.
"Although we acknowledge there has been a deterioration in some elements of recording since the last inspection, we have made huge improvements in some elements including rape, sexual offenses and many areas of volume crime which are now recorded by our centralized unit. These improvements are part of our long-term strategy which has seen the implementation of our new computer system and the significant progress towards centralization of the control room and crime recording function. It is only by centralizing these functions that we can truly deal with these issues in a sustainable and affordable way.
"We would like to highlight that this inspection examined calls, incidents and crimes recorded in spring, whilst the force was in the middle of making and embedding many of these strategic changes including the centralizing of elements of crime recording and the control rooms. The force was also facing the unprecedented and changing challenges posed by the first COVID lockdown. This meant that we were unable to recruit and train the additional staff we required to progress the centralized crime recording function in the timescales we would have wished."
He added that since spring, there was "strong evidence" to suggest the recording of crimes had improved. A further inspection will take place in six months.