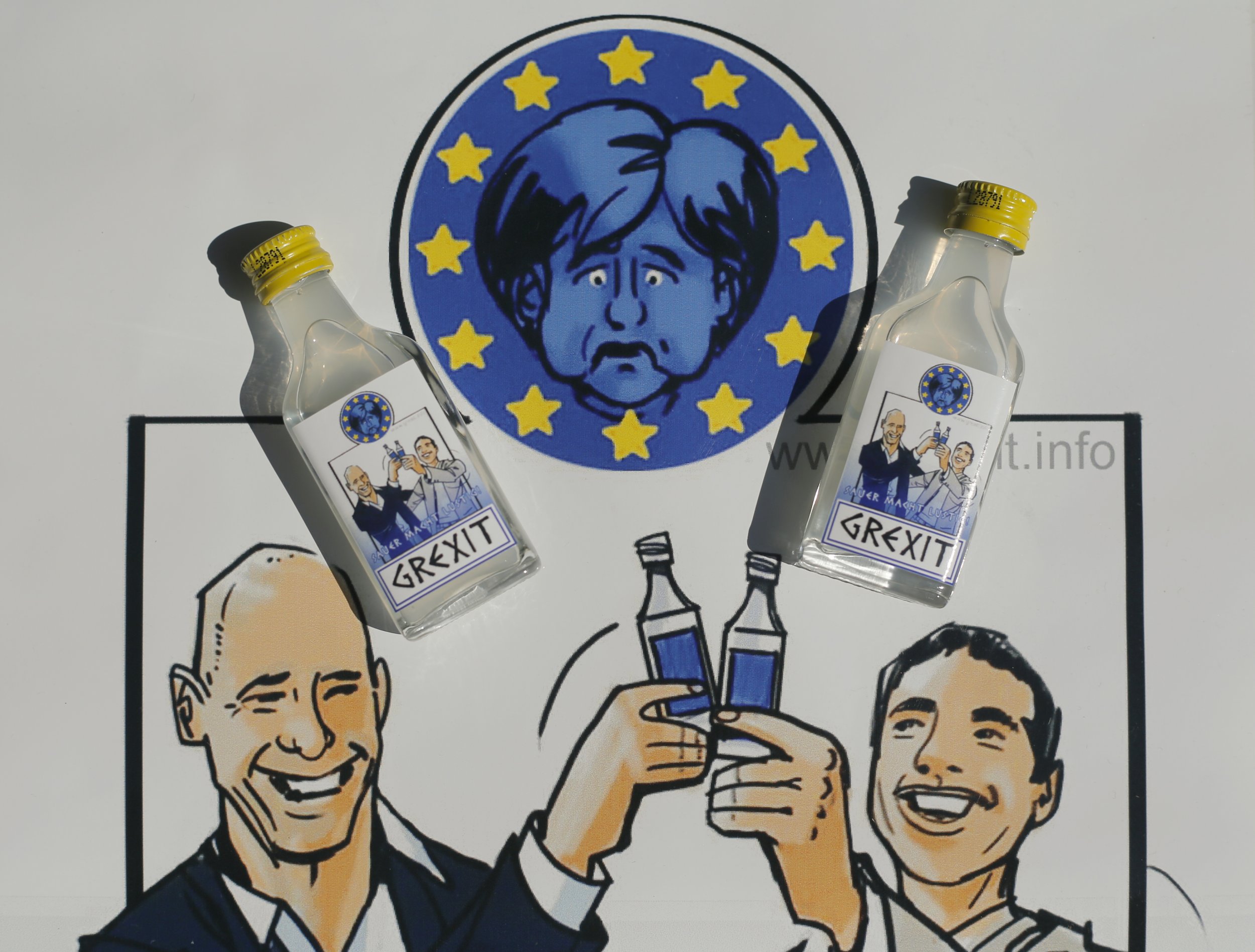 If you'd like to get drunk and be reminded of the Greek economic crisis all at once, Uwe Dahlhoff has just the product for you: Grexit vodka. The German entrepeneur trademarked the word "Grexit" last week and set about creating different drinks to go along with it.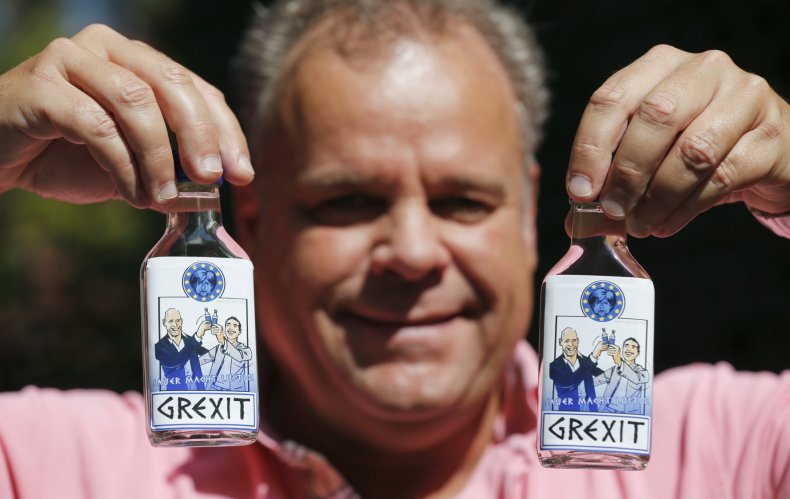 The vodka is lemon flavored, an ode to the saying "When life gives you lemons, make lemonade." Dahlhoff told The Pappas Post, a Greek publication. Dahloff says he is just trying to make the best of a bad situation. "This is satire," he said. "Sometimes you just have to make fun of these things."
The label on Grexit reads "Sauer macht lustig," which translates to "even sour fruit is good." It pictures Greek Prime Minister Alexis Tsipras and Finance Minister Yannis Varoufakis raising their glasses as German Chancellor Anegal Merkel looks on with a sourpuss face.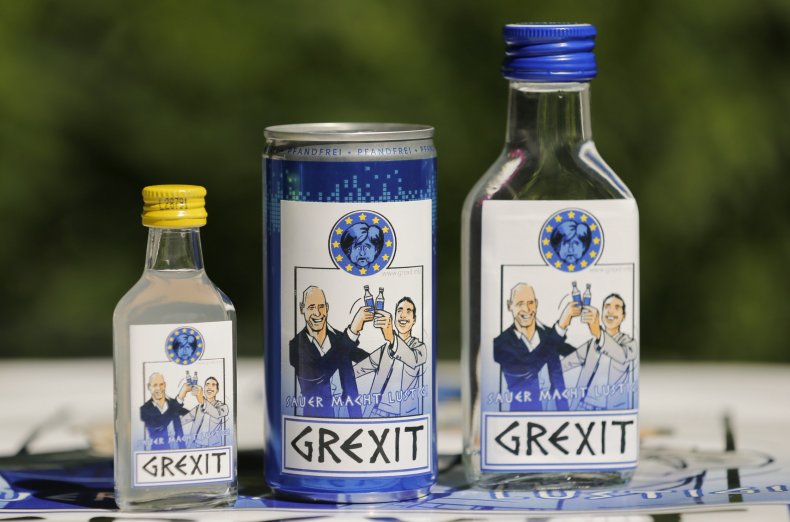 Dahloff plans to release the drink next week. It'll be available in 2 centilitre and 100 ml bottles. Prices start from .59 euro.