Tom Hanks is back in a captain role once again for the highly-anticipated new WWII drama, Greyhound and the actor adapted the script himself from C.S. Forester's novel "The Good Shepherd."
However, due to the ongoing coronavirus pandemic restrictions, the film's theatrical release will not be going ahead and will instead be made available to stream online.
Greyhound was originally scheduled for release on May 8. It was then pushed back to June 12, before Sony delayed the release indefinitely.
Where to watch Greyhound online
Movie buffs won't have to miss out on the war epic however, as Greyhound will now be available to stream on Apple TV+ from July 10.
One of the relatively newer streaming platforms, Apple TV has been gaining popularity since its November 2019 launch thanks to the likes of previous high profile releases like The Morning Show, For All Mankind, and Oprah's Book Club.
Users can subscribe to the streamer by visiting tv.apple.com and sign in with their Apple ID. The service costs $4.99 a month for subscribers after a seven-day free trial. Family sharing allows up to six people to use the same subscription for the service.
Additionally, Apple is giving anyone who buys an iPhone, iPad, Apple TV, Mac or iPod Touch a year of free Apple TV+.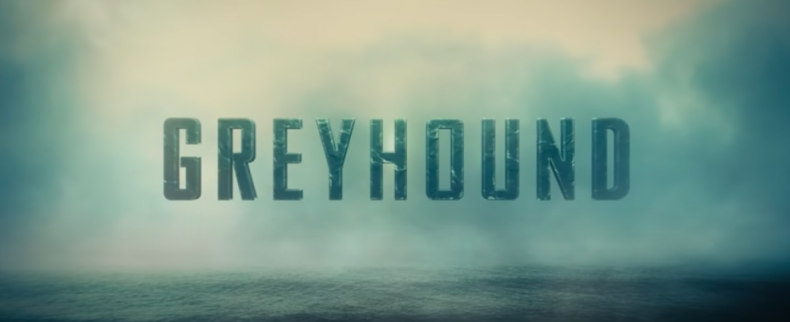 The synopsis for Greyhound reads: "In a thrilling story inspired by actual events from the Battle of the Atlantic, Tom Hanks stars as a first-time captain who leads a convoy of allied ships carrying thousands of soldiers across the treacherous waters of the 'Black Pit' to the front lines of WW2.
"With no air cover protection for five days, the captain and his convoy must battle the surrounding enemy Nazi U-boats in order to give the allies a chance to win the war."
The film is directed by Aaron Schneider from a screenplay by Hanks. Greyhound also stars Elisabeth Shue, Rob Morgan, and Boardwalk Empire's Stephen Graham.
Oscar-winner Hanks has recovered from a bout of coronavirus after he and his wife Rita Wilson were two of the first celebrities to announced they had caught the illness earlier this year at the beginning of the outbreak.
"Our discomfort because of the virus was pretty much done in two weeks and we had very different reactions, and that was odd," he said in an interview with the Guardian this week.
"My wife lost her sense of taste and smell, she had severe nausea, she had a much higher fever than I did. I just had crippling body aches, I was very fatigued all the time and I couldn't concentrate on anything for more than about 12 minutes. That last bit is kinda like my natural state anyway."
Greyhound will be available on Apple Tv+ from July 10.