Ellen Pompeo has recently spoken about how her age prevented her from leaving Grey's Anatomy way back in 2010. Though she decided to stay after her first contract expired in Season 6, in the years since she has hinted multiple times about what it would take her to leave. She has also hinted that she has been close to leaving the ABC show a number of times over the years.
Most recently, she said on Jemele Hill's Unbothered podcast: "If I started the show when I was younger, 25, I probably would have dipped out when I was 31, 32, when my six-year contract was up.
"I knew coming up on 40, it's like, I don't want to be out there chasing... begging. I'd rather just see this as the blessing that it is."
This echoed her statements in an interview with TVLine in 2019, when she suggested it was her kids that made her stay on the job that has made her the highest-paid woman in scripted television.
She said: "I like my situation here. As much as the idea of wanting something new appeal[s] to me . . . the truth is I have three kids. I don't really want to travel and leave [them].
"I don't want to be a circus traveller and live in hotels. And the network and studio continue to incentivize me and just make me offers that I can't refuse."
She also added, in a quote that got picked up by multiple outlets, "I keep saying, 'I'm ready to move on and I want to stop the show before the ratings go down,' but the ratings never go down!"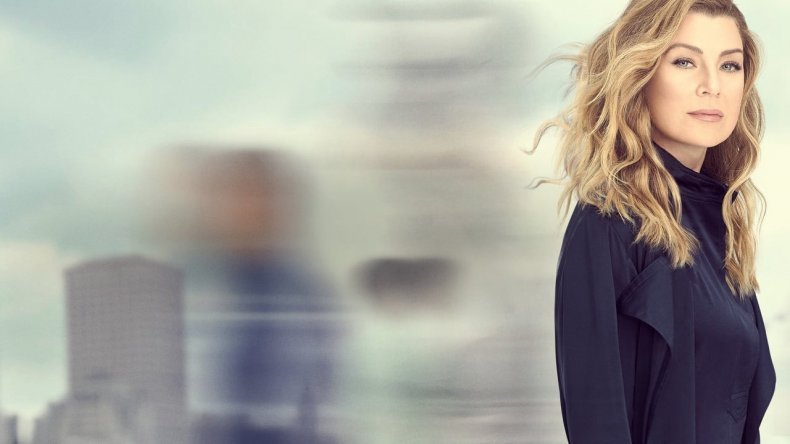 She also mentioned her kids as a reason for her staying in a 2019 Vanity Fair interview, in which the actress said: "The first 10 years we had serious culture issues, very bad behavior, really toxic work environment. But once I started having kids, it became no longer about me. I need to provide for my family."
These recent statements in 2019 and 2020 seem to represent a change in heart from Pompeo, who seemed to suggest in 2018 that she was ready to leave Grey's after 14 years.
In a cover interview with Entertainment Weekly, the actor said: "I'm really excited to do some new things, it's about time that I mix it up and I'm really excited about my producing career, and I'm definitely looking for a change."
In this interview, she also added: "We have told the majority of the stories that we can tell."
Though she seems settled in the show now, and the show's creators have said that the show will continue as long as Pompeo wants to do it, she has admitted she and the series' showrunner have talked about how the show will end.
In April 2020, she Pompeo told Variety that she has not thought about her final scene, but, "the final episode I did [think about], but I can't really tell you because then I'll have to kill you. Krista [Vernoff, showrunner] and I talked about potential things."
Grey's Anatomy Season 17 is coming soon to ABC; Season 1 to 16 are streaming now on Netflix.