Goodbyes are never easy on Grey's Anatomy, but, alas, viewers have said it to many characters who have given up their posts at Grey Sloan Memorial Hospital. On Thursday, they'll say it once again to the beloved Dr. Alex Karev.
On the upcoming Season 16 episode, titled, "Leave a Light On," viewers will finally get the answers to what actually happened to Karev, played by Justin Chambers.
Although unclear exactly how the series will address his departure, Chambers is not expected to appear in the episode in more than flashback capacity. The Episode 16 teaser highlighted a number of the character's most memorable scenes, suggesting his final farewell will merely be a look at Chambers' history on the show. The episode synopsis seemed to amplify this, noting that Dr. Meredith Grey (Ellen Pompeo) and several other staffers at the hospital will "reflect on the past."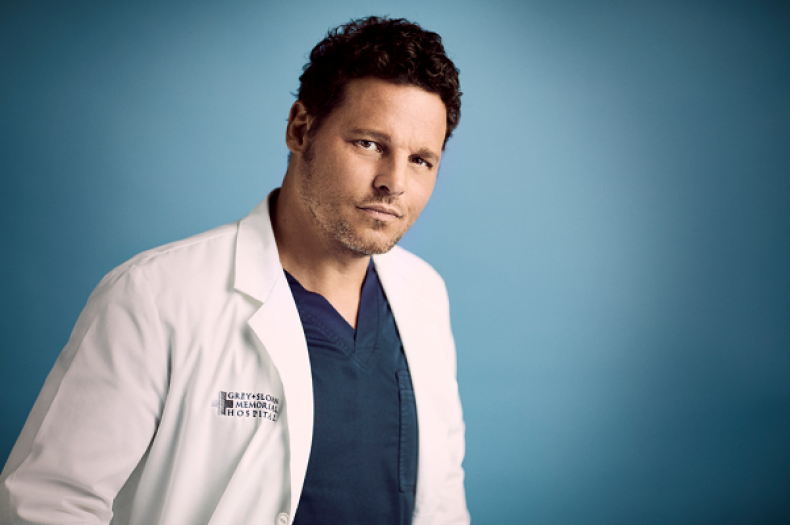 The last time Karev appeared on Grey's Anatomy was in an episode that aired on November 14. At the time, the pediatric surgeon was heading back to his hometown to take care of his ailing mother. Since the midseason premiere, it's been hinted that Karev was "going through something."
The character's wife, Dr. Jo Wilson (Camilla Luddington), told Dr. Amelia Shepherd (Caterina Scorsone) that Karev hadn't been returning her phone calls, and during last week's episode, she said she believed he "woke up one day and felt the need to escape his life and me."
Grey's Anatomy showrunner Krista Vernoff told Variety the series planned on "illuminating the story of where Alex is" on an episode-by-episode basis, leading up to Thursday's show. "It was a very careful threading of a needle, where we are giving a little bit of information and pain to Jo," Vernoff told the publication in February.
Fans were shocked to learn Chambers would not return to the show in the days leading up to the midseason premiere. The actor released a statement via Deadline announcing his immediate departure in early January and said he "hoped to diversify my acting roles and career choices."
In an interview with Page Six, Chambers said he was "taking it one day at a time," but he had plans to dive into production for his own projects. "Producing documentaries, that's what I'm most interested in right now," he said.
He added: "Grey's has been very supportive of me, and I'm very grateful, and it's been a great ride."
Chambers was one of the last remaining original cast members on the ABC medical drama since it debuted in 2005. In the 15 years Grey's Anatomy has been on air, only three originals remain including Pompeo, Chandra Wilson, who plays Dr. Miranda Bailey, and James Pickens Jr. as Dr. Richard Webber.
Grey's Anatomy airs on ABC on Thursday at 9 p.m. ET.