Meredith's 'Pro Bono Day' Turns Into a Disaster in 'Grey's Anatomy' Season 16, Episode 18 Sneak Peek
Chaos is on the horizon for the doctors at Grey Sloan Memorial Hospital. On the upcoming episode of Grey's Anatomy, airing on Thursday, the hospital staff will be turned upside down after their efforts to do a few good deeds go terribly wrong.
Episode 18, titled "Give a Little Bit," kicks off with some of the surgeons gearing up for a day of service that Meredith Grey (Ellen Pompeo) calls "Pro Bono Surgery Day." The special event is the hospital's way of doing good for the community and providing those who are less fortunate with the medical care they need most, free of charge.
Meredith is so excited to begin work, she can barely make time to give her team of charitable doctors the pep talk she had planned.
"Welcome to Pro Bono Surgery Day. I appreciate you all rearranging your schedules to be here," she says in the episode sneak peek. "I would make a speech, but we don't really have the time."
Down in the ER waiting room, people are flooding the hospital, waiting to be serviced. And it doesn't take long before things take a turn for the worst. But with 25 surgeries scheduled over 12 hours, something's bound to go wrong, right?
The patients and their families appear anxious and frustrated in the clip. Only adding to Meredith's stress, Dr. Tom Koracick (Greg Germann) is constantly breathing down her neck. "Get a handle on your operation, Grey. These people are about to riot," he snapped.
It seems that calling it a riot is an understatement, as a "code violet" alarm begins blaring through the halls of the hospital. Some unruly patient has apparently gotten physical with one of the doctors, but who could it be?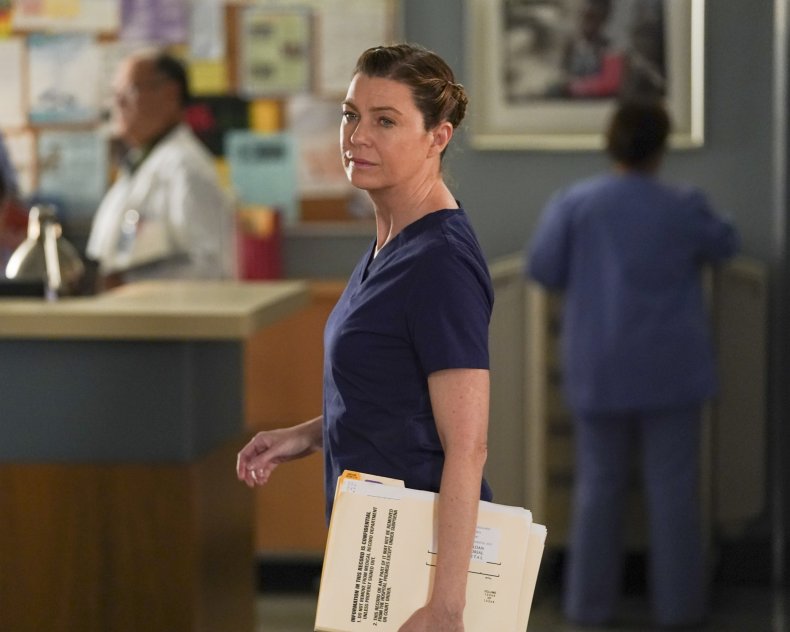 Meanwhile, Meredith's one-time lover Dr. Andrew DeLuca (Giacomo Gianniotti) will find himself in a pickle when he takes on a patient whom he suspects is in danger. According to the episode synopsis, he'll have a hard time convincing his supervisor, Dr. Miranda Bailey (Chandra Wilson), of his theory. Considering his track record with Bailey (and how miserably he failed in diagnosing his last patient), it's understandable why she may have some reservations believing whatever it is DeLuca has to say.
Dr. Teddy Altman (Kim Raver) and Dr. Amelia Shepherd (Caterina Scorsone) will also have a bit of a run-in. The episode teaser shows the women having a conversation while looking over a patient's X-rays. Now that Amelia has come clean about the father of her soon-to-come child (spoiler: it wasn't Teddy's husband after all!), maybe the animosity Teddy was feeling toward her colleague will subside.
Grey's Anatomy airs on ABC Thursday at 9 p.m. EST.