'Grey's Anatomy' Season 17: Ellen Pompeo Hints Show Will End in 2021
Grey's Anatomy Season 17 will start airing on November 12 on ABC, but already its main star Ellen Pompeo has hinted that we are heading into the final season of the show she has led since 2005.
In a Variety piece about the medical drama's long history, the Meredith Grey actor said: "We don't know when the show is really ending yet. But the truth is, this year could be it."
She later added: "I mean, this is the last year of my contract right now. I don't know that this is the last year? But it could very well could be."
Of course, this could just be a bargaining tool on the part of Pompeo, who will likely be going into contract negotiations soon—after all, suggesting that she is ready to leave the show may force ABC to give her a reason to stay by increasing the $20 million a year contract that has already made her the highest-paid female actor on television.
In the Variety interview, she also jokes: "There's your sound bite! There's your clickbait! ABC's on the phone!"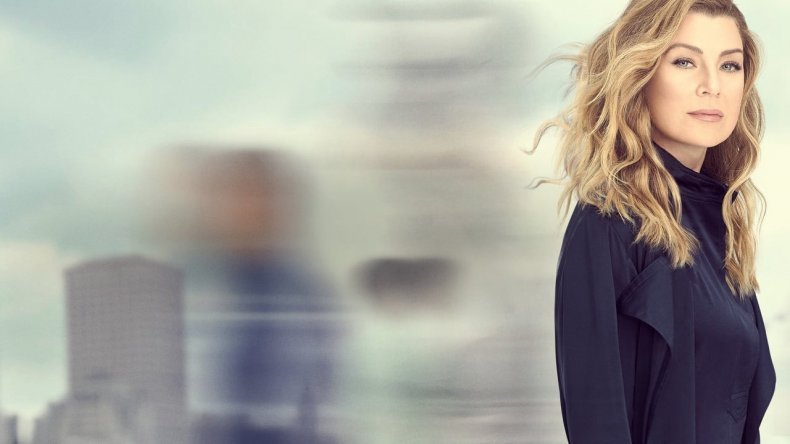 However, as long-term fans know, without Pompeo there is no Grey's Anatomy. This was something that show creator Shonda Rhimes confirmed in 2017 when she told E! News: "Ellen and I have a pact that I'm going to do the show as long as she's going to do the show. So, the show will exist as long as both of us want to do it. If she wants to stop, we're stopping."
Though Pompeo's comments suggest that Season 17 might be the last for Grey's Anatomy, meaning the final episodes would air in 2021, fans will feel a certain deja vu from the actor's words.
Earlier this year, for example, she said of the Armchair Expert podcast: "I think to dip out sooner rather than later at this point, having done what we've done, to leave while the show is still on top is definitely a goal. I'm not trying to stay on the show forever. No way. "
In 2019, meanwhile, Pompeo told TV Line: "I keep saying, 'I'm ready to move on and I want to stop the show before the ratings go down,' but the ratings never go down!"
Previously, she told Deadline in 2018: "I've been saying since season one, 'we have two more years.' This show, it's taking on a life of its own, and who knows? We take it season by season really."
That same year, the actress said to Entertainment Weekly: "I am really feeling like we have told the majority of the stories that we can tell. It's about time that I mix it up. I'm definitely looking for a change."
ABC, however, is clearly gearing up for the show to run for a few more years. In July 2020, Camilla Luddington (who plays Dr. Jo Karev), Kevin McKidd (Dr. Owen Hunt) and Kim Raver (Dr. Teddy Altman) signed three-year contracts, which means they are signed up to the show until at least Season 19 if it continues that long.
Grey's Anatomy Season 17 starts on Thursday, November 12 on ABC.