'Grey's Anatomy' Season 17: When It Starts and How to Watch Online
Grey's Anatomy Season 17 had its release date delayed by the coronavirus pandemic, after that same virus caused the previous season to be cut short. When Season 17 comes to ABC, however, Meredith Grey (played by Ellen Pompeo) will actually have to face the COVID-19 pandemic, along with the cast of spin-off Station 19. That premiere will come to ABC this November, and will be streaming soon afterward.
When does Grey's Anatomy Season 17 begin?
Grey's Anatomy Season 17, Episode 1 will begun with a super-sized double episode that also crosses over with the first episode of Station 19 Season 4 before it. Station 19's premiere airs on Thursday, November 12 at 8 p.m. ET / 7 p.m. CT on ABC, followed by a double bill of Grey's at 9 p.m. / 8 p.m. and 10 p.m. / 9 p.m. respectively.
The synopsis for that extra-long premiere reads: "The season 17 premiere picks up one month into the COVID-19 pandemic, and Grey Sloan Memorial and its surgeons' lives have been turned upside down. Later, Bailey finds herself in the middle of an argument with patients' families as they await news about their children who were injured in a fire."
From then on, Grey's Anatomy Season 17 will air on Thursdays at 9 p.m. ET / 8 p.m. CT, between Station 19 and A Million Little Things (which starts on November 19).
How to watch Grey's Anatomy Season 17 online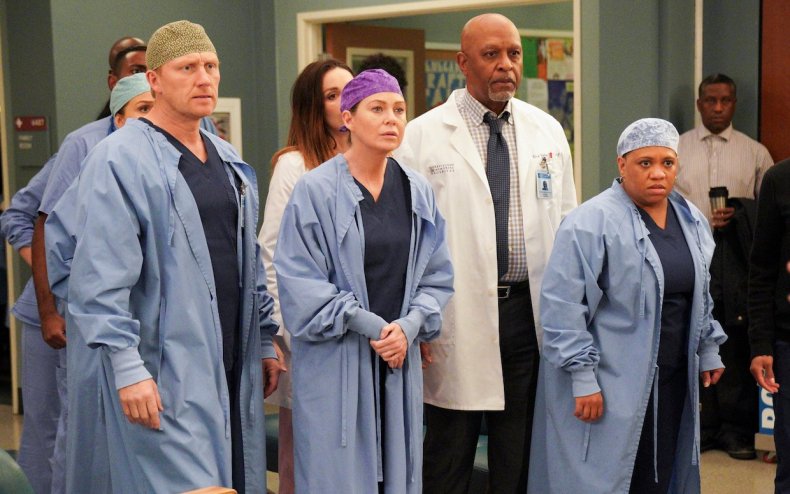 As episodes of Grey's Anatomy air on ABC, the network has a live stream on its website and app, which means that viewers can watch the episode online as it airs.
After it has finished airing, episodes of Grey's Season 17 will be available to watch with ads on the ABC website and app. They will also be available to watch on Hulu shortly after they air.
While the current season will stream on Hulu, the previous 16 seasons are available to watch on Netflix, and Season 17 is expected to eventually join them. Usually, each season comes to Netflix a month after it finished, which means a likely Netflix release date of June 2021.
What to expect from Grey's Anatomy Season 17
The next season is set to run across two timelines—one that fills in the gap from when Season 16 ended early, and a later timeline where the hospital's staff are helping fight the COVID-19 pandemic.
Krista Vernoff explained this to Entertainment Weekly: "We're hearing statistics in the news and we're reading about the impact on the medical community, but it wasn't until the writers' room sat down with the doctor advisers we've always worked with and saw the change in them that it hit home for us. This pandemic is breaking people, it's breaking doctors, and we have an opportunity to help drive home the costs to the medical community."
That does not mean, however, that the writers have forgotten the cliffhangers they left at the end of the last season.
In the same issue of EW, for example, Teddy actor Kim Raver hinted about what is in store for her character and Owen (Kevin McKidd) after he discovered her cheating. She said: "We didn't mean to end right on Teddy just doing the worst thing possible. I think it's interesting that it's a woman going through this because there seems to be more forgiveness when it's a man. I know that the fans are very upset and I'm upset with Teddy."
Grey's Anatomy airs Thursdays at 9 p.m. ET / 8 p.m. CT on ABC.