'Grey's Anatomy' Season 18, Episode 9 Release Date: When the Show Returns in 2022
Grey's Anatomy Season 18 has aired eight episodes this year, but the ABC show is about to take a break after its Christmas special.
Fans of Meredith Grey (played by Ellen Pompeo) and the rest of Grey Sloan, however, only have a couple of months before they can watch the next episode, Season 18, Episode 9.
Though the episode (titled "No Time to Die") was not announced as part of the ABC January line-up previously announced, it has been revealed exactly when the show will continue in 2022.
Here's all you need to know...
When Grey's Anatomy Season 18, Episode 9 will air
Though ABC has not confirmed when Grey's Anatomy will be back with "No Time to Die," there is a massive clue as to when it will air.
The episode has been registered by the network on the Entertainment Identifier Registry (EIDR), a database of audio visual works like films, radio shows and TV episodes. On the EIDR, the release date for the episode is recorded as Thursday, February 24.
Thanks to the EIDR, we also know when the follow-up episode will be. Season 18, Episode 10 is "Living in a House Divided," which is airing the following week on March 3. Both are expected to air in the usual Grey's time slot of 9 p.m. ET / 8 p.m. CT.
Whilst it has not been confirmed by ABC, Grey's Anatomy looks likely to return at the same time that Station 19 Season 5 will—though a 2022 crossover between the two has not been confirmed yet.
We know that Grey's Anatomy is returning in late winter 2022, but its future after that is less certain. After speculation that Season 17 would be the last, Ellen Pompeo re-signed her contract on the show until the end of Season 18. At that point, ABC will have to persuade Pompeo to sign up for another year, as the makers of the show have previously said they will not continue the show after she leaves.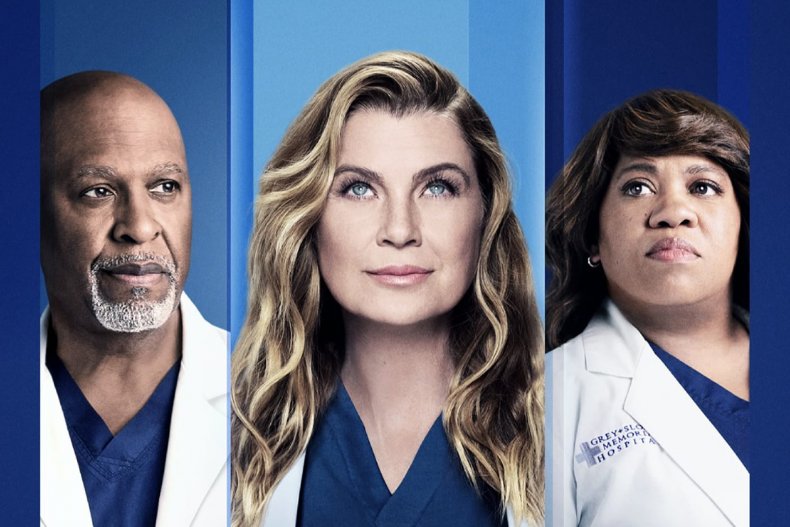 As ever, Pompeo is dropping hints that she is ready to leave. Most recently, she spoke about her plans for when the show finished on the Check In podcast, saying: "Before, being on a network for so long, you'd literally be doomed. That definitely is not the case anymore so I probably wouldn't do movies per se, but I probably will do some streaming television."
Until then, there are at least a dozen episodes of the show to go. Though ABC has not revealed the synopsis for "No Time to Die," we do know that there will be a wider role for Greg Tarzan Davis. The actor was introduced as resident Jordan Wright on the December 9 episode, but the actor will play a recurring role in the season to come.
Viewers who need something to tide themselves over in the 10-week hiatus that Grey's is going on can rewatch the first 17 seasons on Netflix now. Season 18, meanwhile, is streaming now on Hulu.