'Grey's Anatomy' Season 15 Spoilers: What to Expect from the Amelia, Owen and Teddy Love Triangle
Grey's Anatomy's "Season of Love" is going to include a different type of love triangle with Amelia, Owen and Teddy, The Hollywood Reporter said Thursday.
Amelia's (Caterina Scorsone) brain tumor could have been the reason for some of her behavior, including her marriage to Owen (Kevin McKidd). The couple divorced, but they were growing closer and a reconciliation seemed possible at the end of Season 14. She helped him with the infant he adopted, Leo, while also helping Leo's teenage mother, Betty (Peyton Kennedy) with her addiction.
"I like where [Owen and Amelia are] at and where they're headed because they're both being quite adult," McKidd told THR. "It's creating a lot of attraction to one another—they're seeing the best in each other again. They're genuinely going, 'Maybe we do have another chance.'"
Teddy's (Kim Raver) return is a complication. Raver is a series regular in Season 15, the theme of which is the "Season of Love." Her character is pregnant—with Owen's baby. He flew to Germany to surprise Teddy in Season 14, they slept together, and they seemed to be close to a happy relationship. When she found out Owen had slept with Amelia and his ex-wife was the one to encourage him about his feelings for Teddy, she made him leave.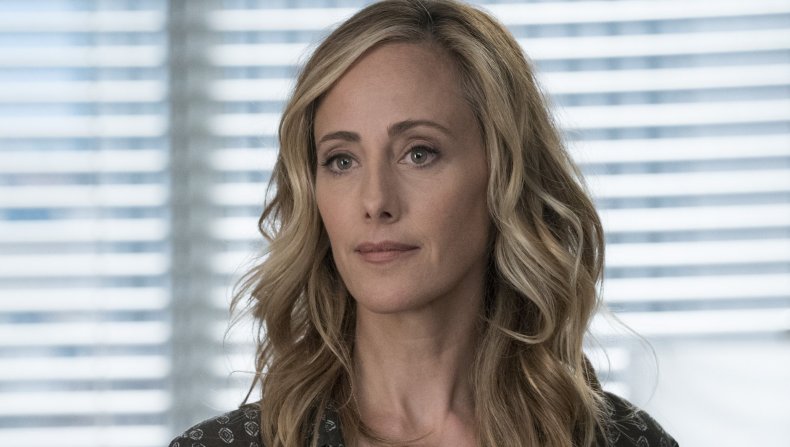 Just because Teddy's having Owen's child doesn't mean they'll necessarily try to pick up where they left off before fighting in Germany. "I don't think she's going to show up being, 'I miss you and I love you,' because she didn't want to speak to him ever again the last time she saw him," McKidd said to THR.
Owen still has to find out Teddy's expecting, which won't happen in the premiere. (In the finale, the only one who knew was a patient.) "It takes a minute for that news to be slammed on Owen," McKidd revealed. "I think he's going to be a bit vapor-locked for a minute."
Because there are children involved, they have to be taken into consideration in any relationship—or love triangle—involving Amelia, Owen or Teddy. These three characters "have a lot [of] baggage and history with each other," McKidd said.
While many shows have had love triangles, including Grey's Anatomy, Raver doesn't want this one to be "typical," she told THR. She didn't want her and Scorsone's characters "pitted against" each other and spoke with the writers about that, she explained, adding there's "a device in the storyline to make the love triangle different than we've seen it in the past."
Fans may have a scene with Amelia and Teddy to look forward to, as Raver posted a photo with Scorsone on Instagram on August 6. "Love starting my Monday Morning @greysabc with this smart special gorgeous girl," she wrote in the caption.
The two-hour Grey's Anatomy Season 15 premiere airs Thursday, September 27 at 8 p.m. ET on ABC.