Trump May Finally Face the Media at Gridiron Club Dinner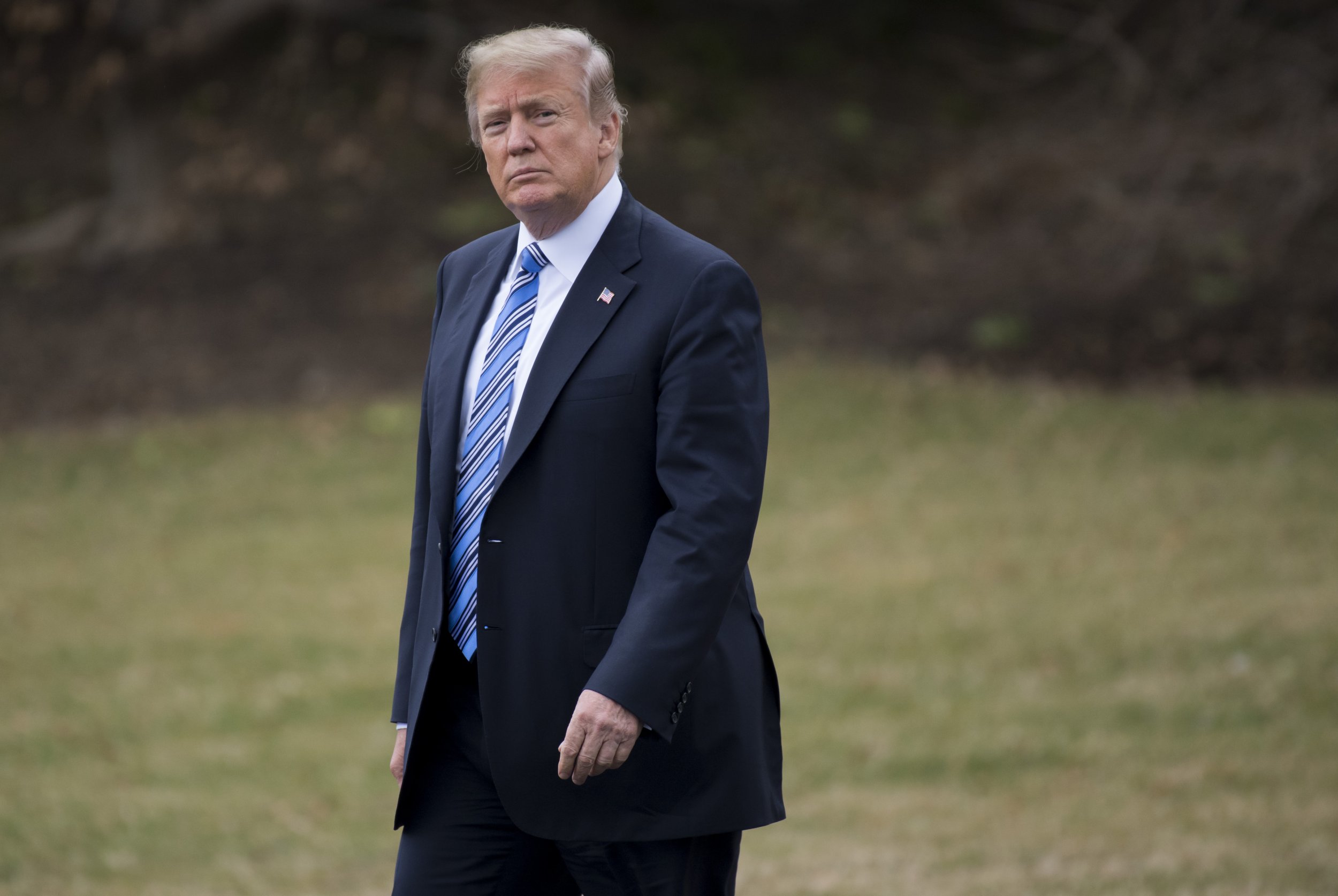 President Donald Trump is set to attend next month's Gridiron Club dinner, in what is believed to be his first formal press dinner since taking office.
Trump has had a tumultuous relationship with the media since entering the White House, often lambasting reports that call out his administration as "fake news." Earlier this year, Trump unveiled the "winners" of his so-called "Fake News Awards," where he called out errors made by reporters and articles requiring correction by mainstream outlets including Newsweek and CNN.
"We are pleased to announce that President Donald J. Trump will attend the Gridiron Club's 133rd Anniversary Spring Dinner on March 3," the club said on Monday. The news was later confirmed by White House press secretary Sarah Huckabee Sanders.
Last year, Trump declined an invitation to the annual dinner held in Washington, which features live entertainment, jokes and satirical musical numbers. Instead, the president visited his Florida beach resort of Mar-a-Lago, while Vice President Mike Pence attended in his place.
Every serving president has been to the white-tie event at least once during his administration, with the exception of President Grover Cleveland.
In 2017, Trump also became the first president since Ronald Reagan to reject an invitation to the White House Correspondents' Association Dinner (WHCA). Unlike the Gridiron Club event, the prestigious WHCA–where the president and his administration are lampooned by comedians–is televised.
Sanders told British newspaper told the Daily Mail said no decision had been made regarding whether Trump would attend this year's WHCA dinner.
What is the Gridiron Club?
Founded in 1885, the Gridiron Club is an invitation-only social club made up of the top journalists in Washington, D.C. At its annual dinner at the Renaissance Washington Hotel, around 650 journalists, lawmakers and officials watch entertainment that upholds its unofficial creed: "Singe, but don't burn," Time reported.
In 2009, Gridiron was granted status as a tax-exempt nonprofit organization in order to offer journalism scholarships to those in need, according to nonprofit database GuideStar.
Read more: Trump's alleged affairs have piqued public interest more than the sexual assault accusations against him
Although the dinner is not televised like the WHCA, it has produced some comical moments that have been enshrined in political history.
At the 1958 dinner, for instance, John F. Kennedy made light of rumous that his father had tried to buy the Senate election. Pulling a note out of his pocket he said: "I just received the following wire from my generous daddy: 'Dear Jack, Don't buy a single vote more than is necessary. I'll be damned if I'm going to pay for a landslide'."
More recently, President Barack Obama made a dig at critics who accused him of not "loving" America, according to The Washington Post. Addressing Wisconsin Governor and "birther" conspiracist Scott Walker, Obama said: "If I did not love America, I wouldn't have moved here from Kenya. Still trying to deal with the overstaying the visa thing. But hopefully the court is OK with the immigration initiatives."
This piece wrongly stated that President John F. Kennedy spoke at the 1968 Gridiron Club dinner. That error has now been corrected.