Griffith Park Brushfire Spreads, Threatens Los Angeles Zoo
While California's Camp Fire was raging north of Sacramento, in Butte County, and the Woolsey Fire raged in the southern part of the state, in Ventura County, another fire broke out in Griffith Park, near Los Angeles. The Griffith Park Fire was just a brushfire as of Friday morning, but authorities were watching it closely.
The fire wasn't far from the Woolsey Fire, and it was burning very close to the Los Angeles Zoo. The Los Angeles Fire Department estimated that the fire had burned about 30 acres after it broke out and was burning in heavy brush. That terrain typically makes a fire difficult for firefighters to navigate.
The L.A. Zoo was closed because of the fire, but there were no animal evacuations as of 1:20 p.m. EDT. Also, there were no damaged structures and no injuries reported.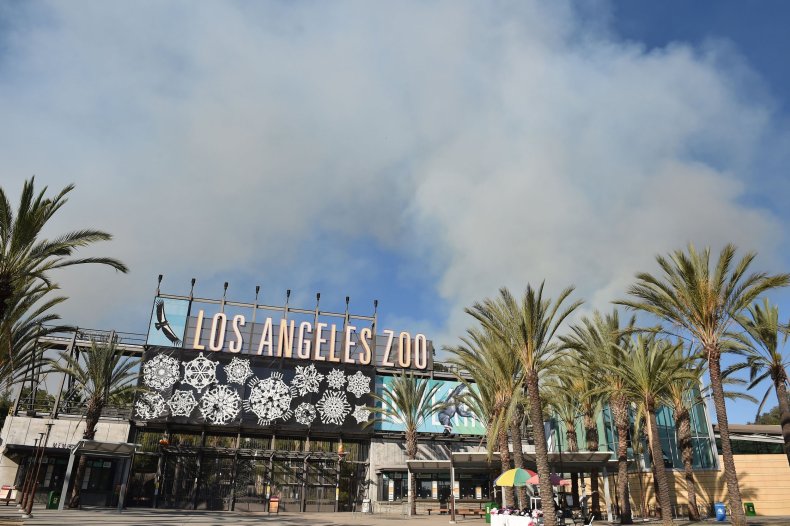 An update on the Griffith Park brushfire said that its forward progress had stopped and that it was 5 percent contained by 1:30 p.m. EDT. No evacuation orders were in place, and no structures were threatened.
Zoo employees were working to protect the animals in case the fire progressed toward the zoo, according to the zoo's Twitter account. The staff was preparing some animals in case they needed to be evacuated and were also preparing the land around the zoo by hosing it down with water.
In other parts of the state, thousands evacuated their homes as the fires barreled toward them. More than 75,000 people were under evacuation orders and warnings because of the Woolsey Fire alone.
The causes of the fires are not known. The weather conditions were perfect for fires to start: The air had been dry, and there was a strong wind, according to the state's Department of Forestry and Fire Protection. Those conditions were expected to continue through Friday.