'Grim Outlook' for Housing Market as U.S. Unlikely to Fix Shortage: Expert
Jerry Howard, the CEO of the National Association of Home Builders (NAHB), said the outlook appears "grim" for the housing market as the number of homes being built has dropped and people have canceled contracts for future projects.
Howard made the comments during a Monday appearance on Fox Business' Varney & Co. He spoke with host Ashley Webster about how recent numbers show builder confidence dropped in July as inflation continues to affect the housing market while increased interest rates have led to a drop in construction.
Data released Monday from NAHB/Wells Fargo Housing Market Index (HMI) showed home builder confidence in the market for new single-family homes had fallen 12 points lower to 55 in July. The index is meant to measure builders' confidence that they can turn a profit on new houses. The numbers for July mark seven consecutive months of decline, as well as the lowest HMI index reported since May of 2020.
On Tuesday, the residential construction report released by the U.S. Census Bureau and the U.S. Department of Housing and Urban Development found that construction on new homes fell to 1.56 million in June, a 2 percent drop below the May estimate of 1.66 million.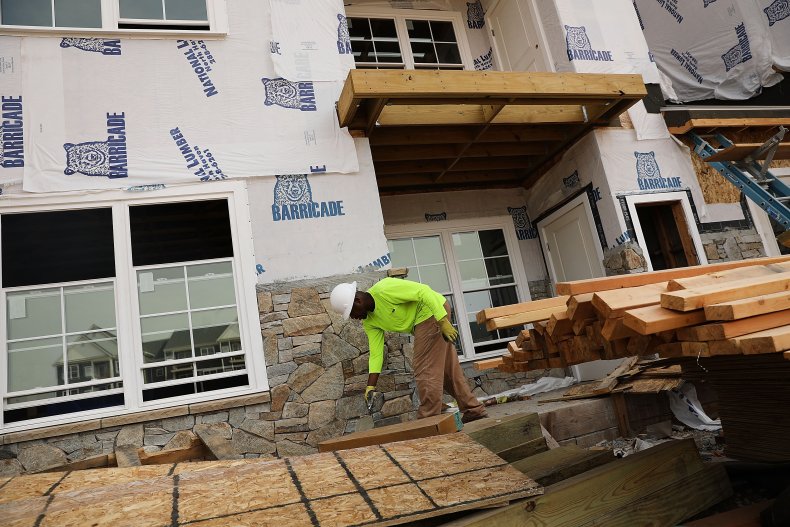 "All across the country, builders are telling me now that traffic is slowing down. They're telling me that they're having people talk about canceling existing contracts," Howard said. "It is a pretty grim outlook right now from where I sit."
Other housing market experts have warned about potential trouble ahead based on the recent numbers regarding housing construction, including top economist Ian Shepherdson.
Shepherdson, founder of the British firm Pantheon Macroeconomics, told Forbes in a story published Monday that home builder confidence still has "further to fall."
"Pretty soon, anyone who has bought a home in recent months will be sitting on a loss," he said.
Howard said that the recent data is a clear indication that the housing market is experiencing a downturn.
"For the last seven straight months it has been going down and this is a huge drop—and I think all it says is, 'Somebody do something or we're going to go into a recession,'" Howard said.
He also said that the "only way to bring down housing costs is to bring down the cost of building materials, fix the supply chain, negotiate a lumber deal with Canada, [and] deregulate some of the regulations that are unnecessary."
For now, Howard said he sees "a tough time" ahead for the housing industry, saying that NAHB hopes "policymakers will take this as sort of a last cry for help."